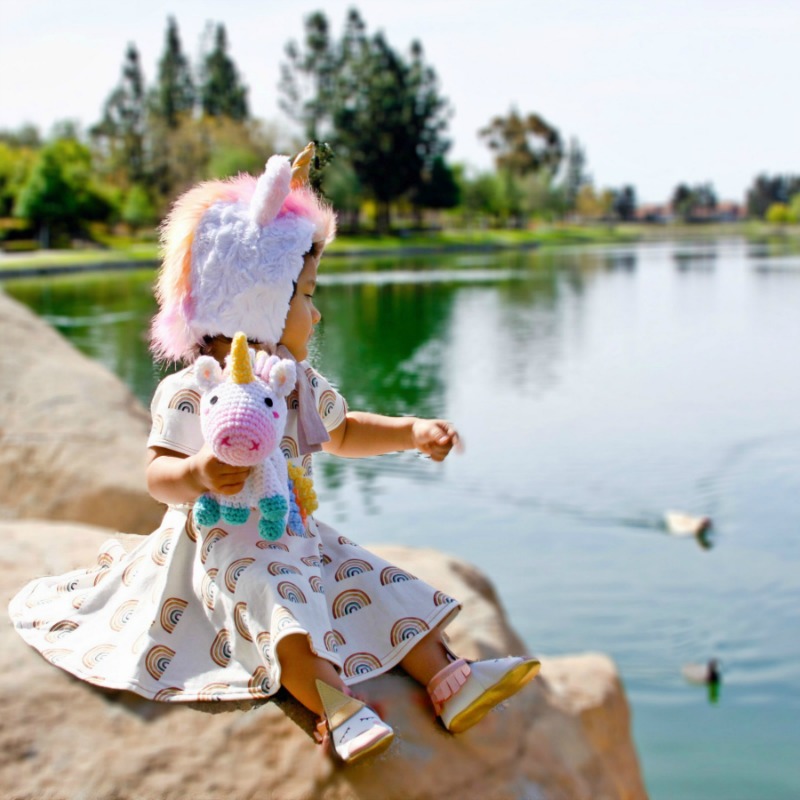 So I've had the occasion to make several rainbow unicorn amigurumis so far. To tell you the story of how this particular rainbow unicorn amigurumi came about, I'll have to take you back to March of this year when I attended the Pinners Conference and Expo with a friend of mine. As we walked down the exhibit hall, one booth in particular caught my eye. It was a trade show banner with a splash of color with cute animal bonnets and the most beautiful moccasins for little ones. It jumped out at me because I could tell all the care, attention, and love of craft that had been devoted to creating these special designs.
Speaking with the talented ladies there, Leslly of Gems4Adira and Monica of Tiny Heir Moccs, I discovered we had a lot in common and that we all shared the thrill of being a craftrepreneur. We got along so well that we agreed we should do a collaboration. The project was going to revolve around Rainbow Unicorns. Great, I'm onboard! I love rainbows, I love unicorns. Combine them together, you get twice the magic!
Gems4Adira would make the Rainbow Unicorn bonnet, Tiny Heir Moccs would make the unicorn moccasins, Jennifer of Nyx and Gray who's a whiz with sewing and prints would make the rainbow dress, and I would create the unicorn amigurumi.
Unicorn Rainbow Mane Hat by Gems4Adira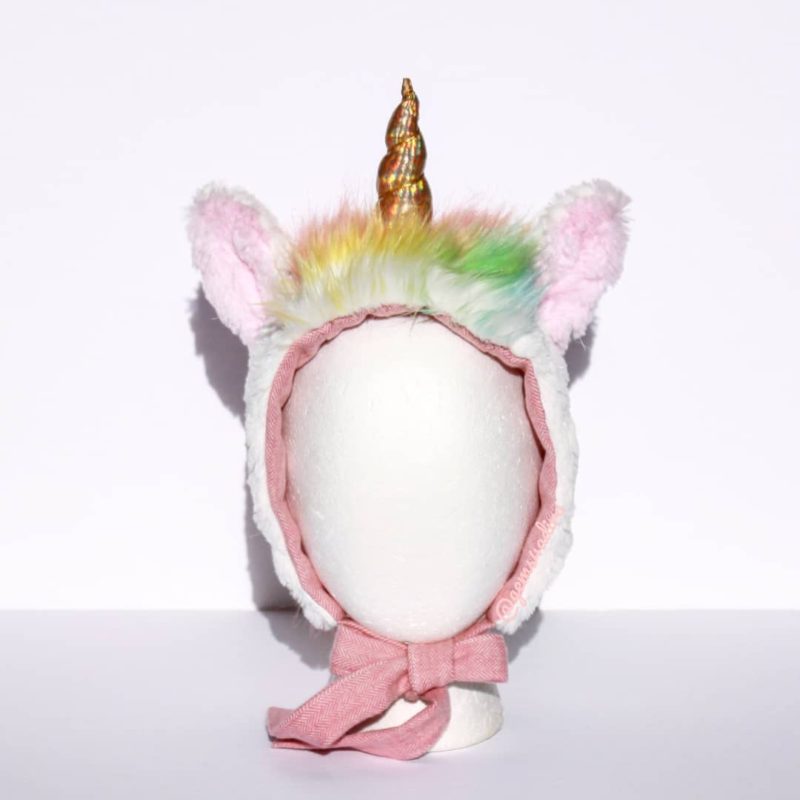 Unicorn Moccasins by Tiny Heir Moccs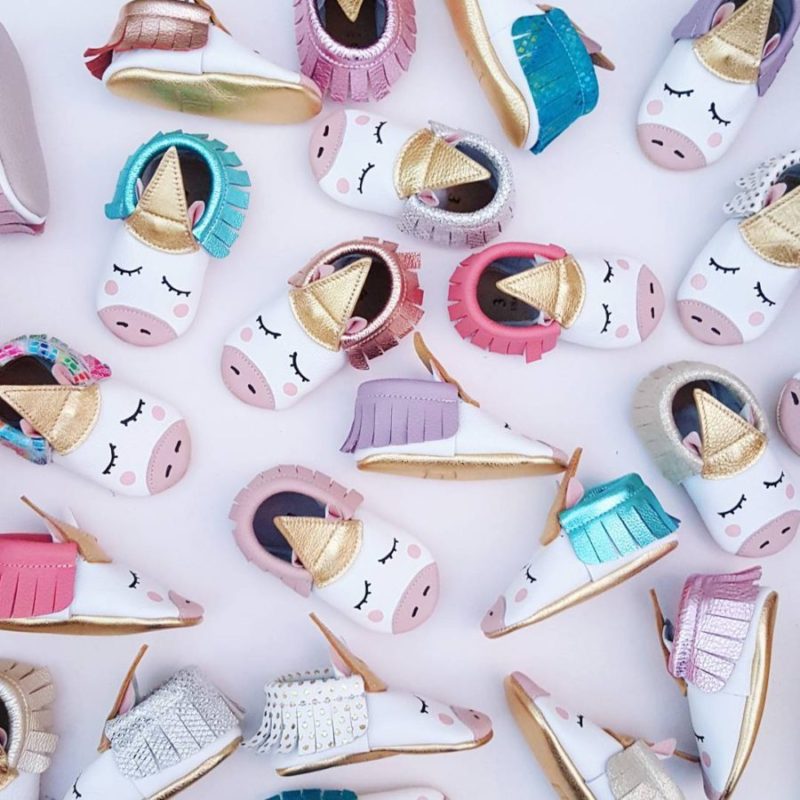 Rainbow Organic Cotton Dress by Nyx and Gray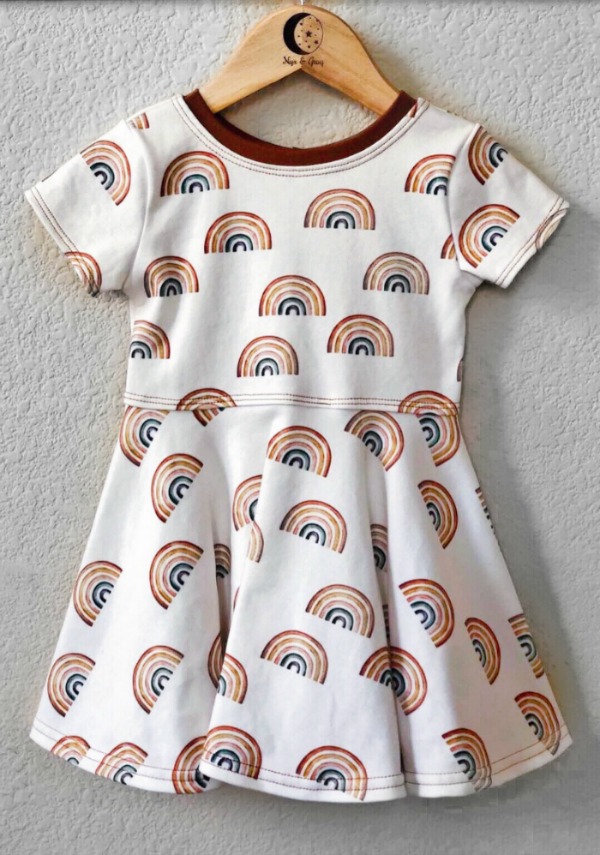 I already had an inkling which crochet design of mine would work really well for this collaboration. It would be my L'il Unicorn Crochet Pattern but made with more festive rainbow unicorn colors. I decided to go with softer pastel hues as I thought it would complement and blend well with the other crafts.
However, the more colors you have in an amigurumi, the harder it gets to color coordinate. I went back and forth between what yarn colors to choose, but eventually settled with these colors: Red Heart Super Saver Yarn in Aruba Sea, Petal Pink, Lemon, Light Blue, White, and Big Twist Yarns Premium in the color Salmon.
In the end, I was quite pleased with how the colors worked together and grew quite attached to this unicorn amigurumi. So here's my pastel unicorn!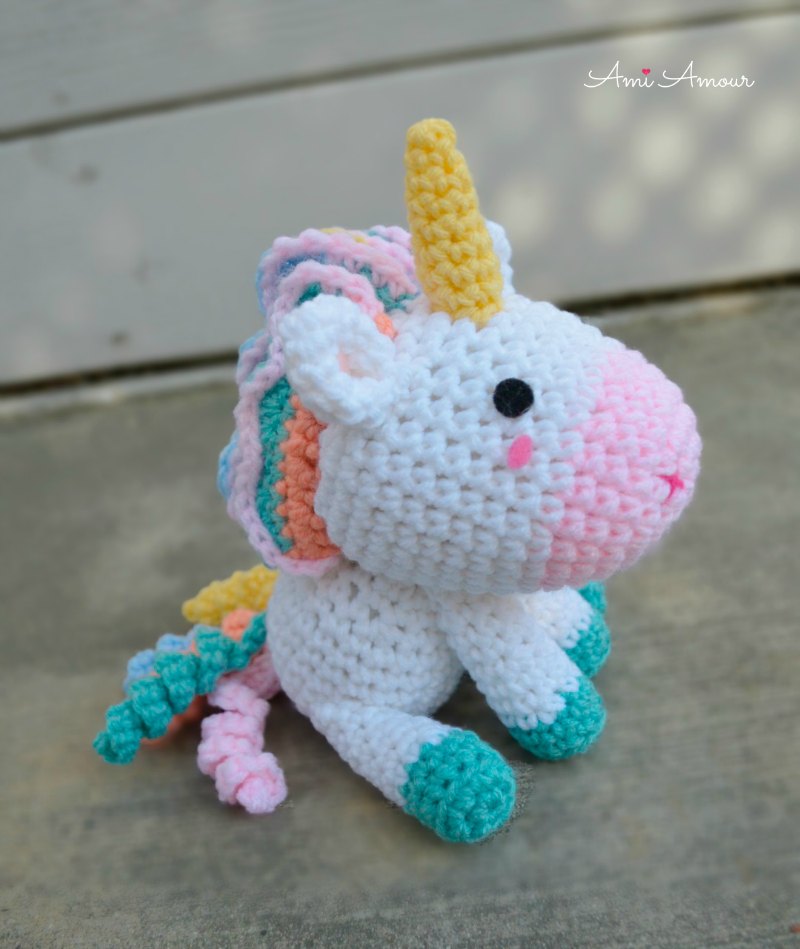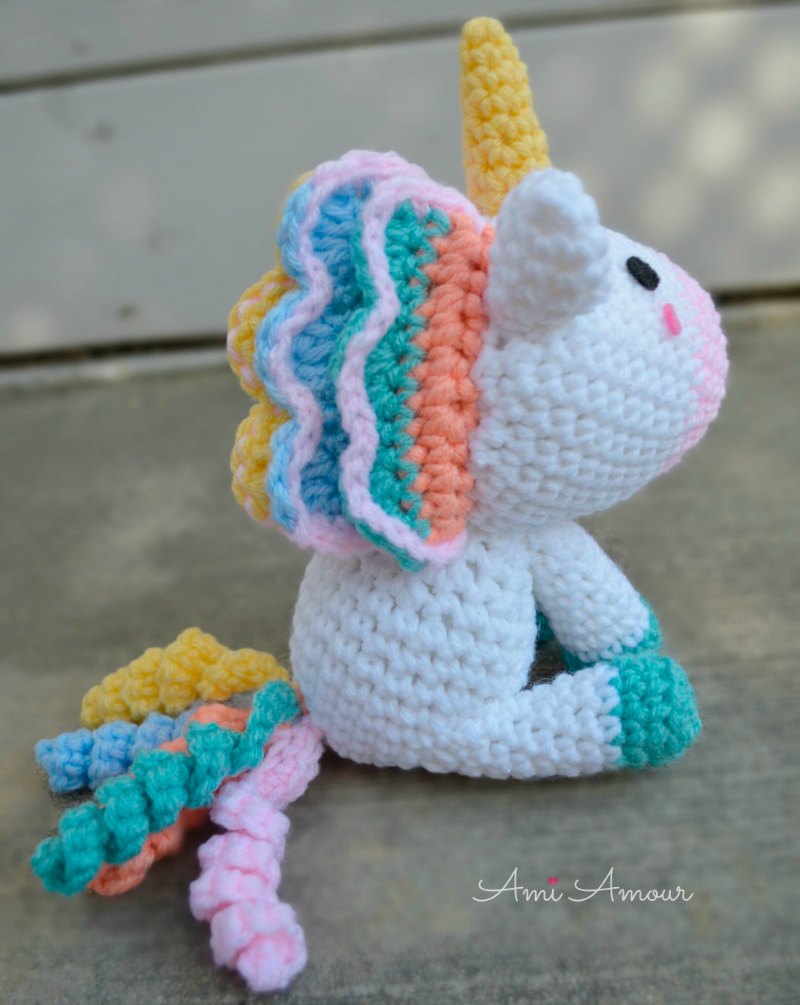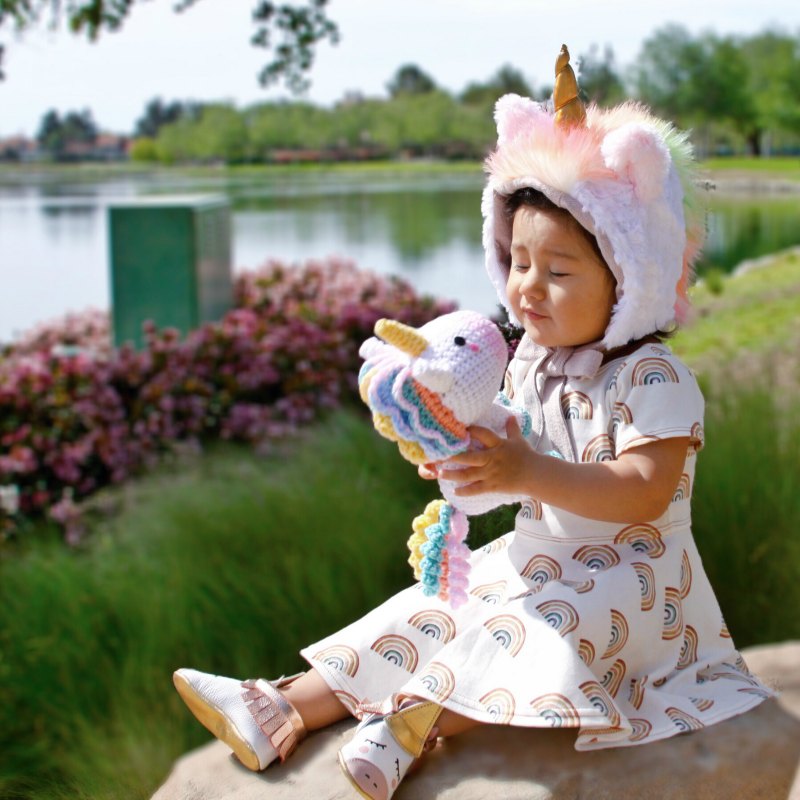 If you would like to crochet your very own lil magical unicorn amigurumi for yourself or a loved one, you can find the pattern in my Ravelry shop or Etsy.
Here's another version of the unicorn amigurumi but in the more traditional rainbow colors. This one's mane has 7 different colors on it! Again, I used my Lil Unicorn pattern but added extra colors in the mane and tail.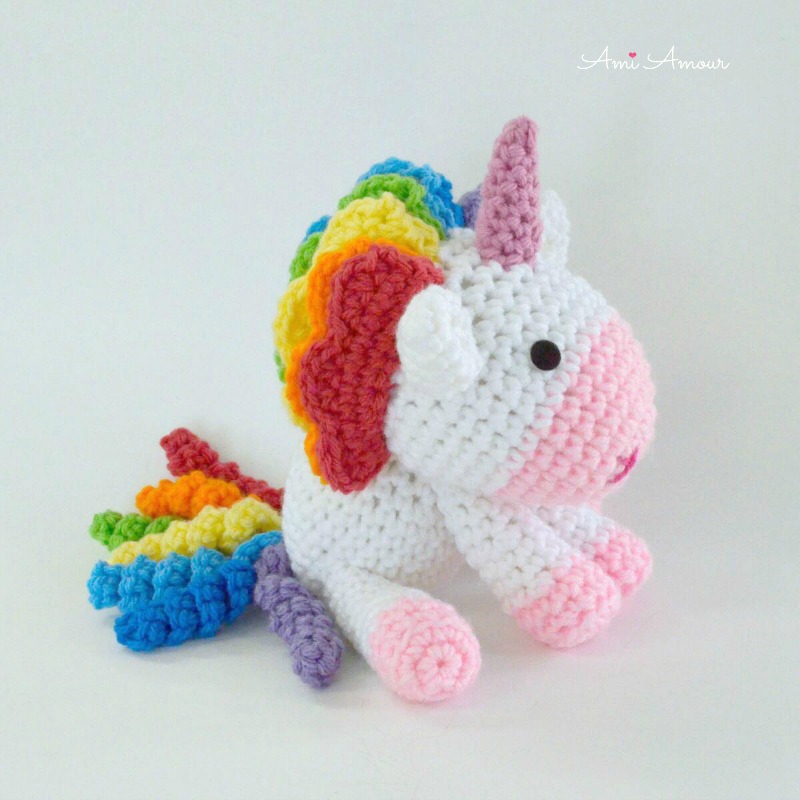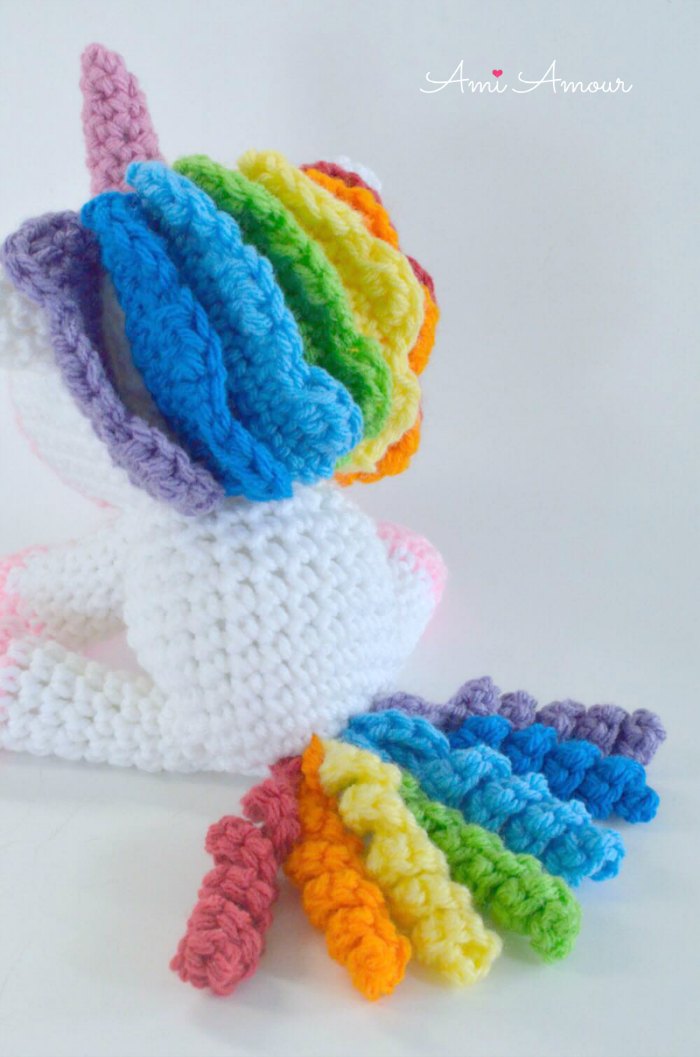 Lil Unicorn Amigurumi Crochet Pattern
Crochet a fun lil adorable unicorn in all sorts of colors. Make it in pink, blue, pastel, or rainbow colors. It's up to you and your imagination!
Level: Intermediate
Approximate Size: 7 in/18cm tall
Format:PDF 4 pages) written in American Crochet Standard
Notable Features: A fantastic mane, curly tails, and a magical horn
Price: $5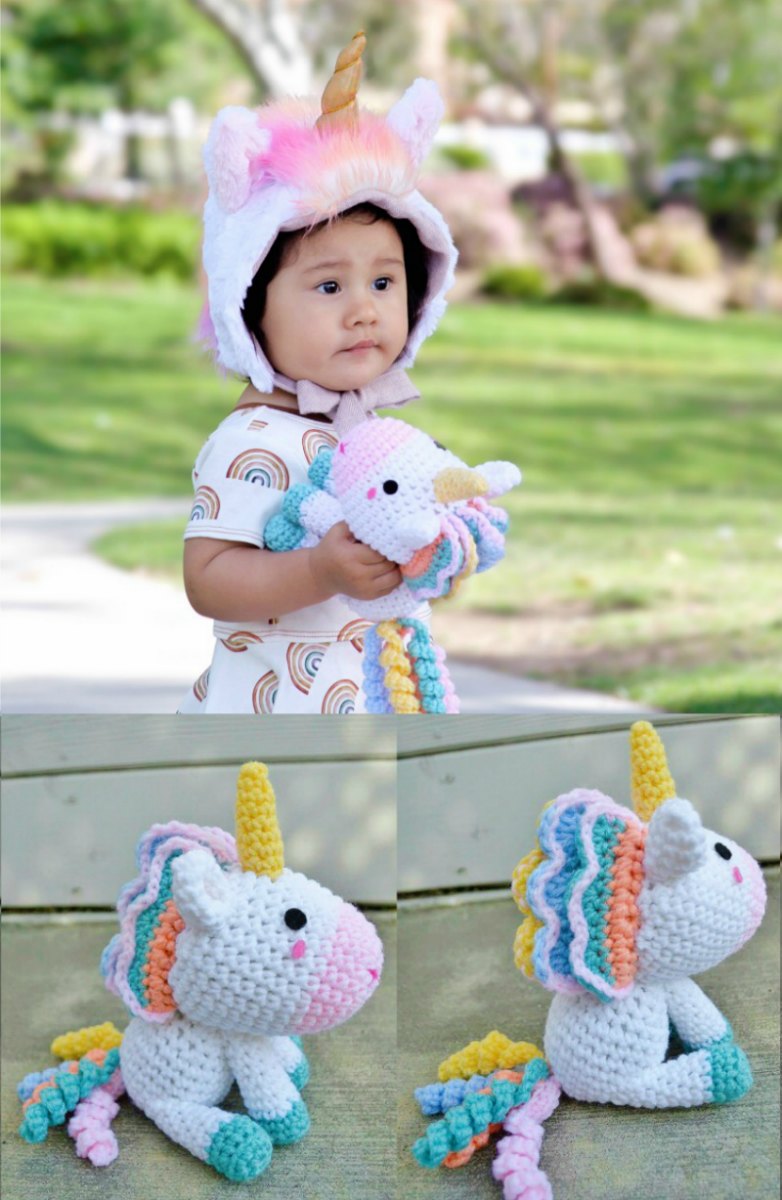 I'd love to see what colors you choose to make your unicorn. Be sure to tag me with your projects on Instagram @ami_amour. Please do check out my free crochet patterns as well!