Hey all, I just came back from 4 days of Anime Expo, which is the largest anime convention in North America, and it was a blast.  I'm a bit tired now and still in recuperation but every day was filled with awesome artists, cosplays, and events!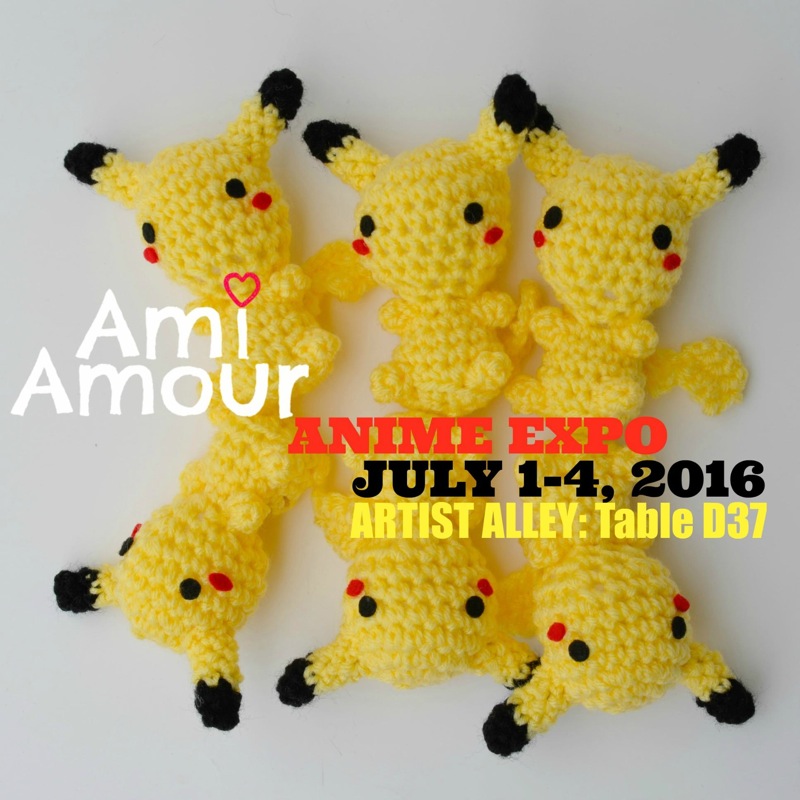 Can you believe that there were about 600 artists just in the Artist Alley section itself? It's a bit overwhelming thinking about it.  They actually moved us to a different hall this year from the Dealers for the expansion into Kentia Hall, which they used in prior years for parking.  I was a bit worried about foot traffic, but I shouldn't have feared.  In fact it was quite the opposite, people literally sometimes had to squeeze through the different aisles because it was much too crowded.  It also was a bit too hot at times and people had to use fans to cool themselves down.
Here's a look at the crowds on Day 1.  Looks like a scene out of "Where's Waldo?" It got even more packed throughout the rest of the con.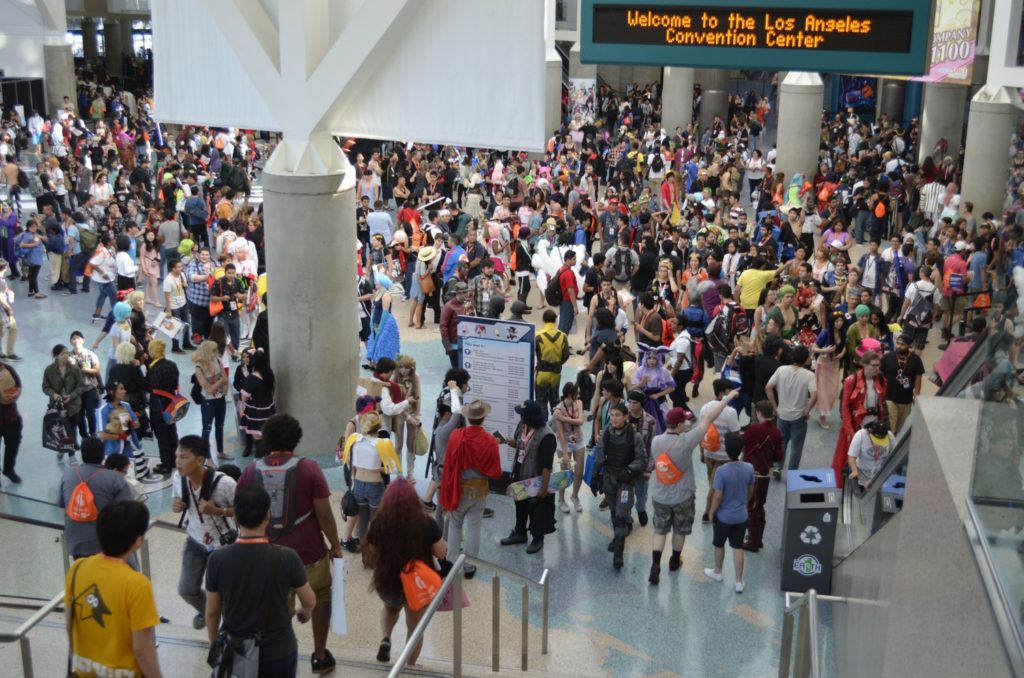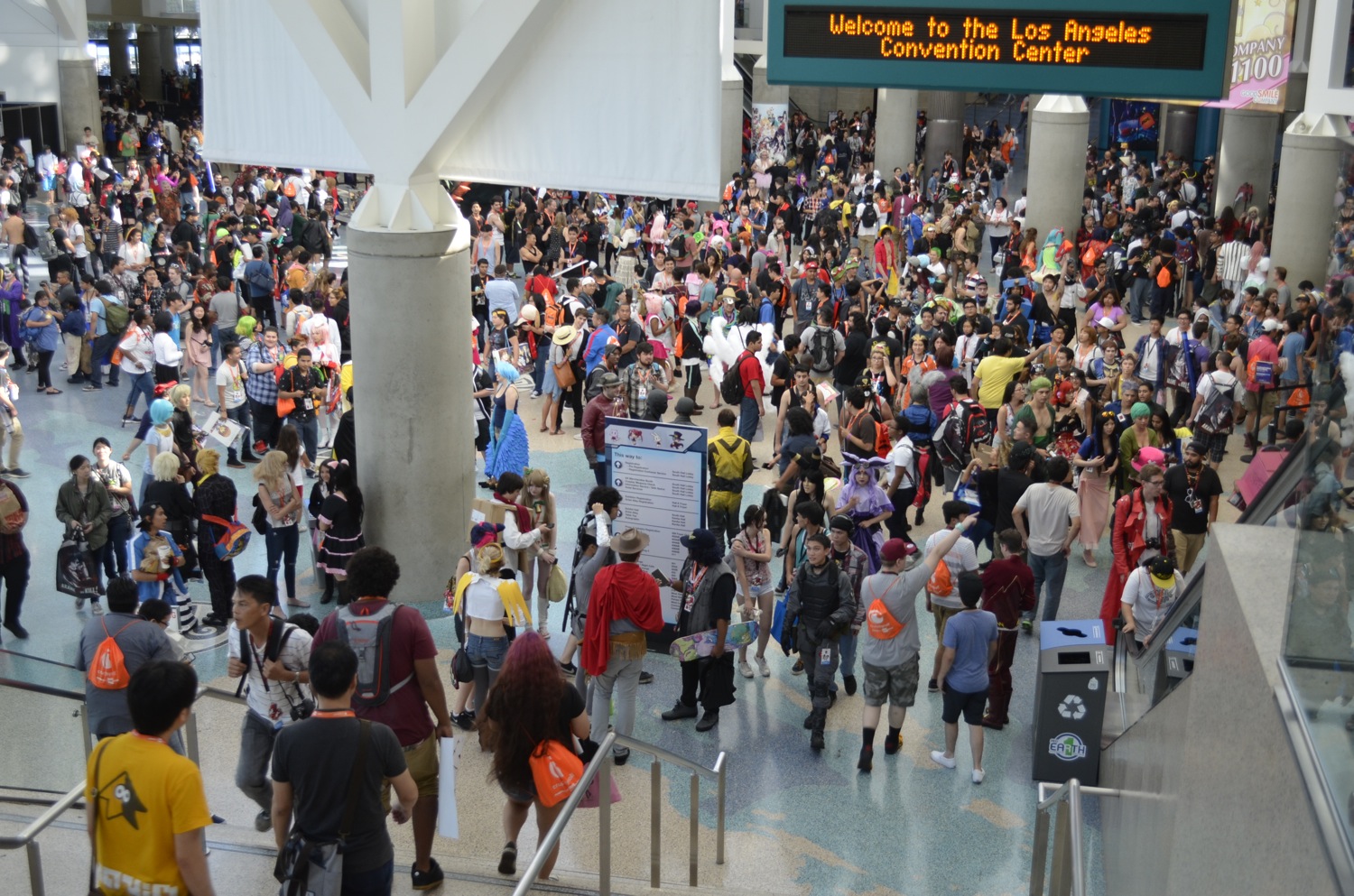 Day 1, Friday, I got in and setup my table.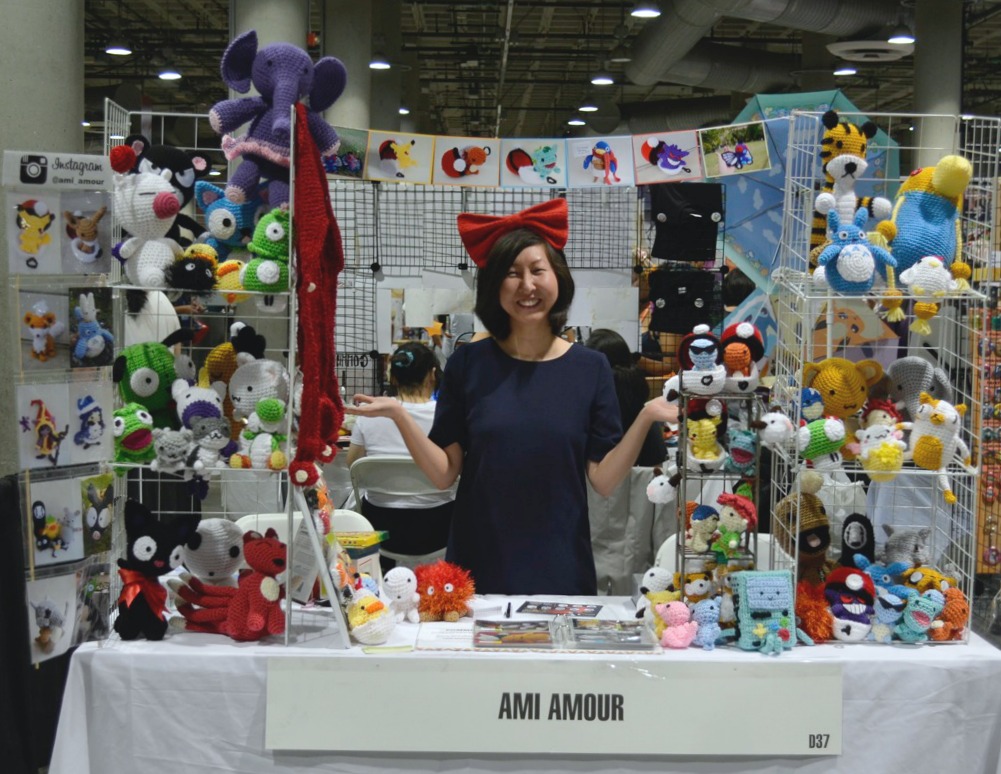 I decided to go as Kiki from Kiki's Delivery Service for that day because there was a Studio Ghibli Cosplay gathering happening and I needed to be there with my people!  I was also able to rope my friend, Vincent, into cosplaying Tombo with me.  As a rule, for cosplay, the more the merrier!  He made such a cute Tombo.  For my outfit Kiki, I was able to crochet my own red bow headband and my cat Jiji.
Here's me with my mini-me!  She was so cute and she told me she liked my bow.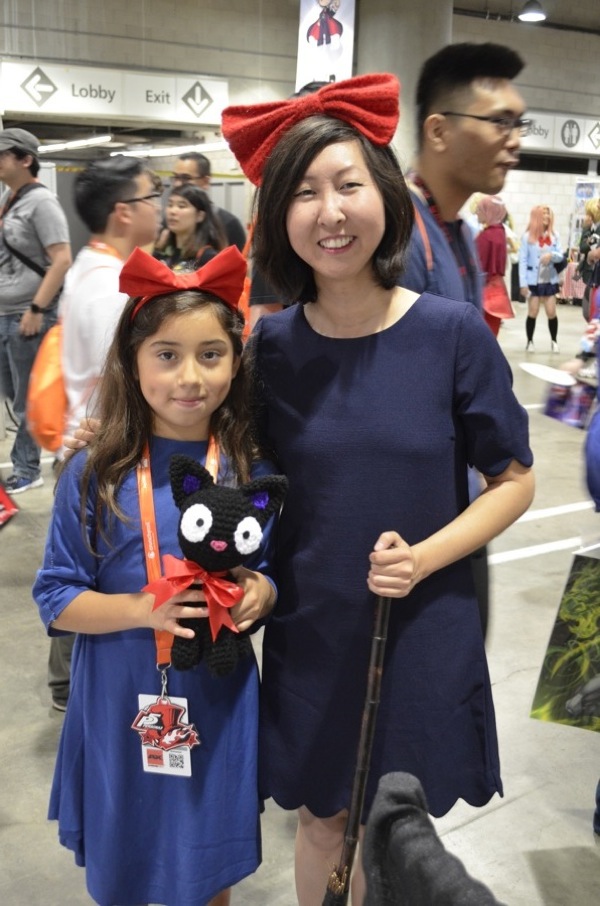 These next photos we were able to take in the Entertainment Hall of Anime Expo which contains various scene setups just for photo taking.  Here's one of us in a forest like setting.  And another in a Sakura Tree park.  They had tons more as well with all sorts of different ambiences and atmospheric scene settings, such as apocalyptic, gothic, classroom, urban, and even one to do with outer-space.  I'll have to try and remember next year to take a photo of all the setups so you can see.  This year they even added 2 or 3 new sceneries which was nice to see!  It's always good to change things up and keep things new.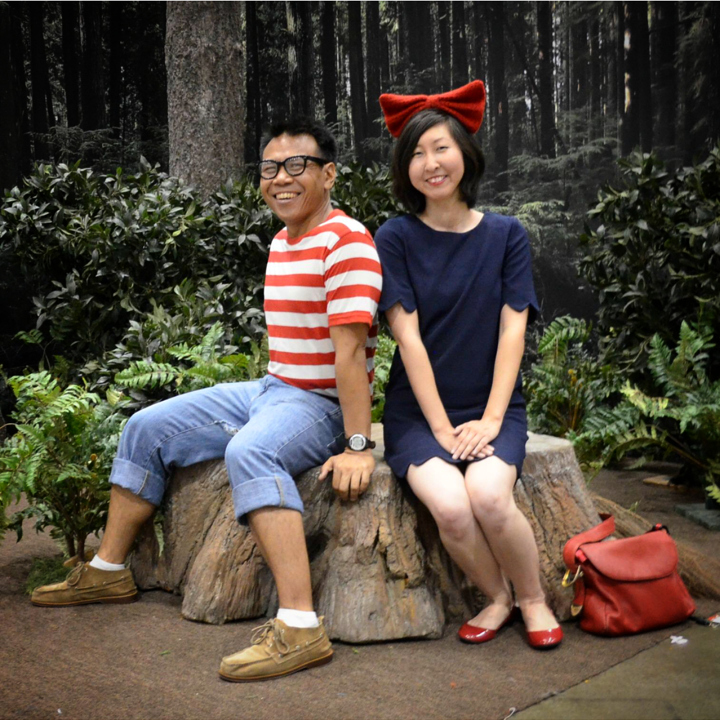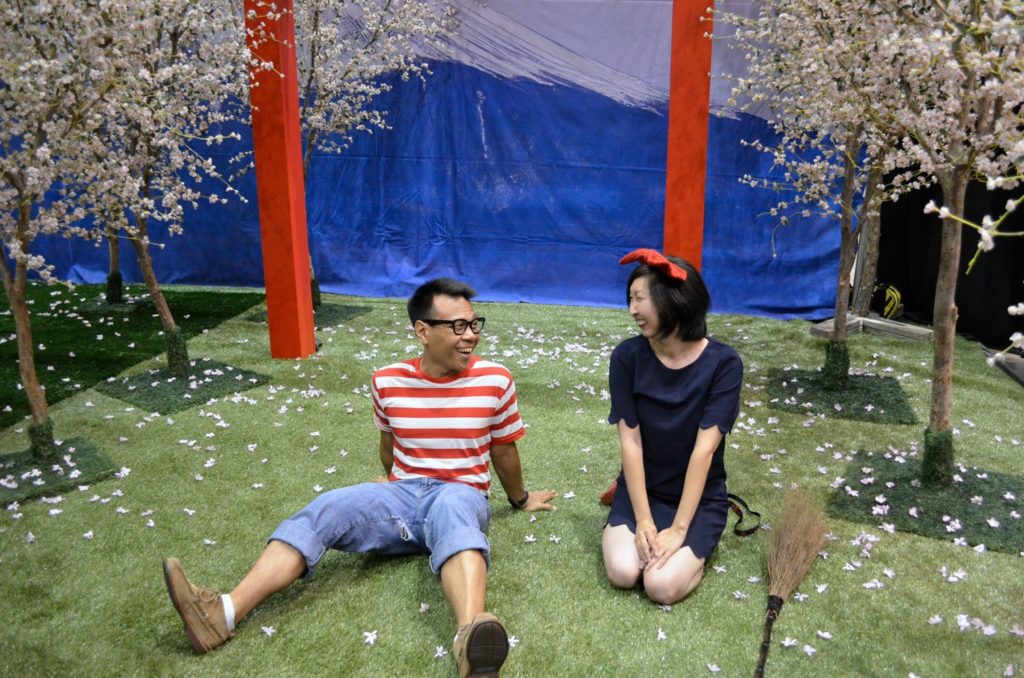 The Studio Ghibli cosplay gathering had many cosplayers attending with almost all the various anime movies represented.  Here's some of the highlights from below.  They're all so wonderful and I feel like I've been transported right into a Studio Ghibli movie.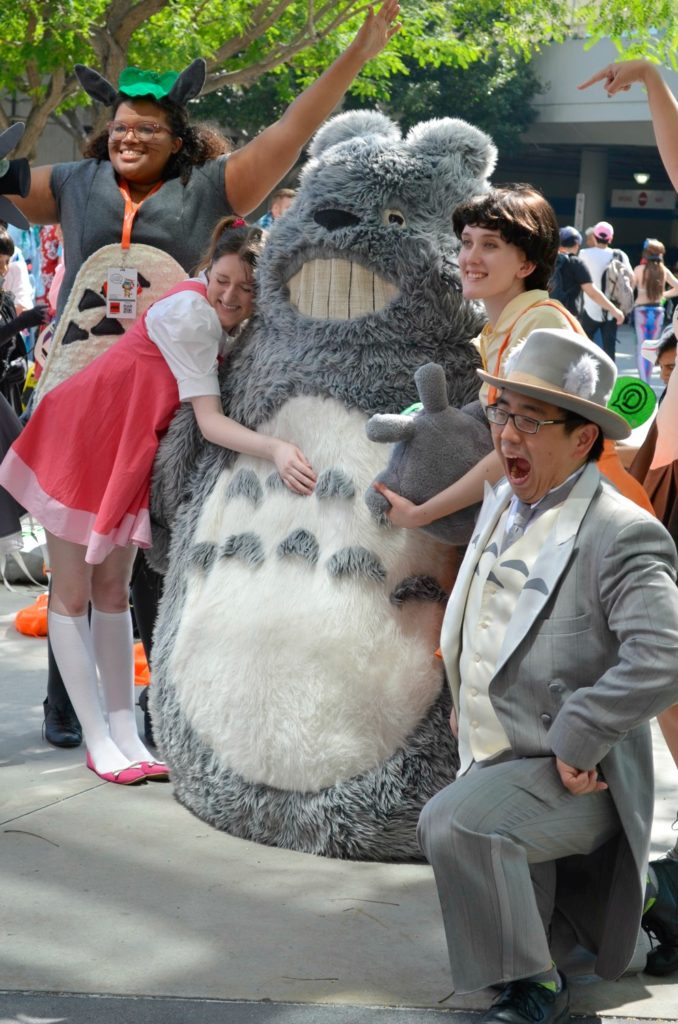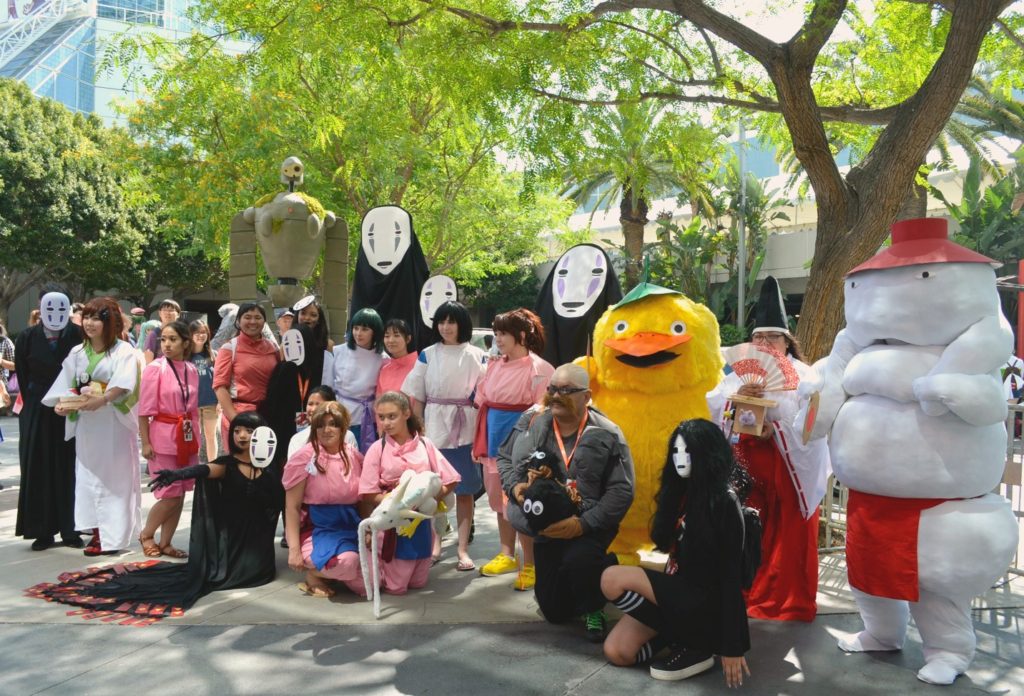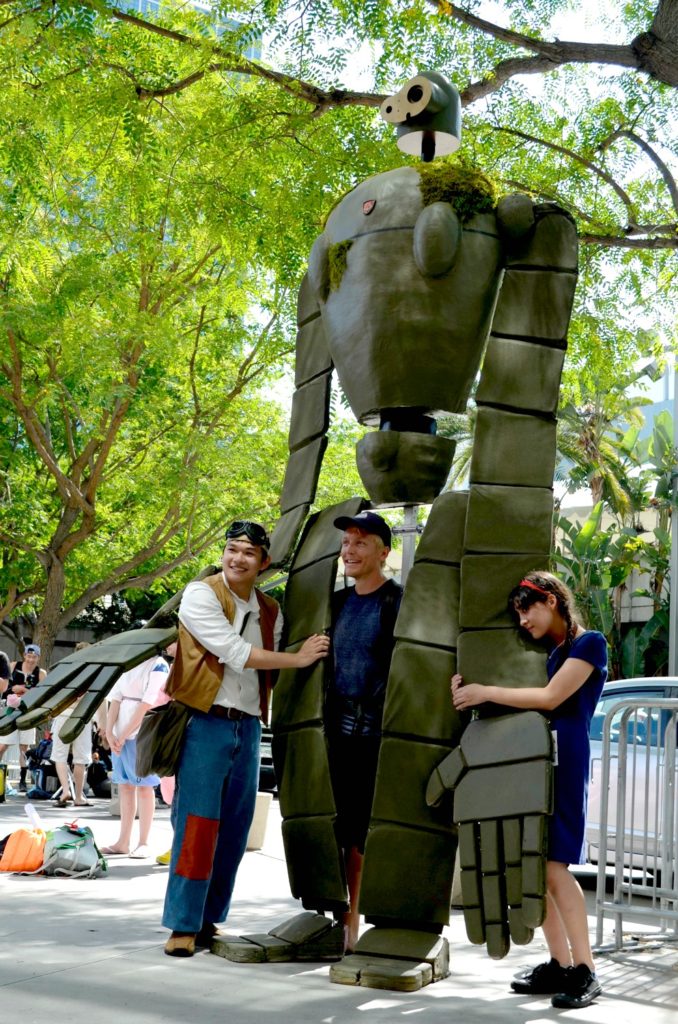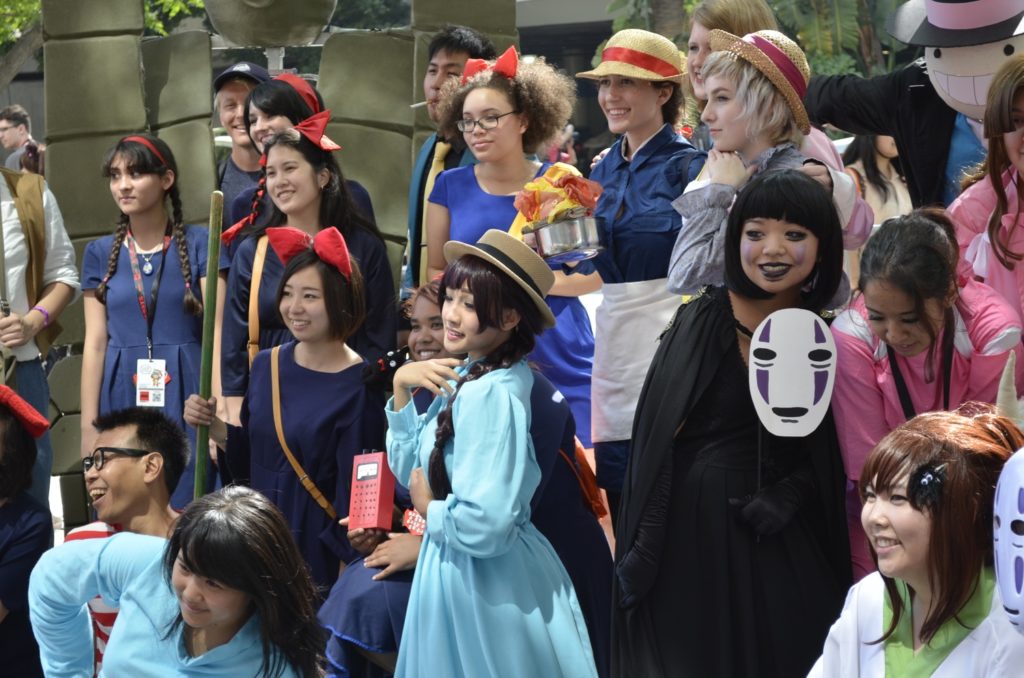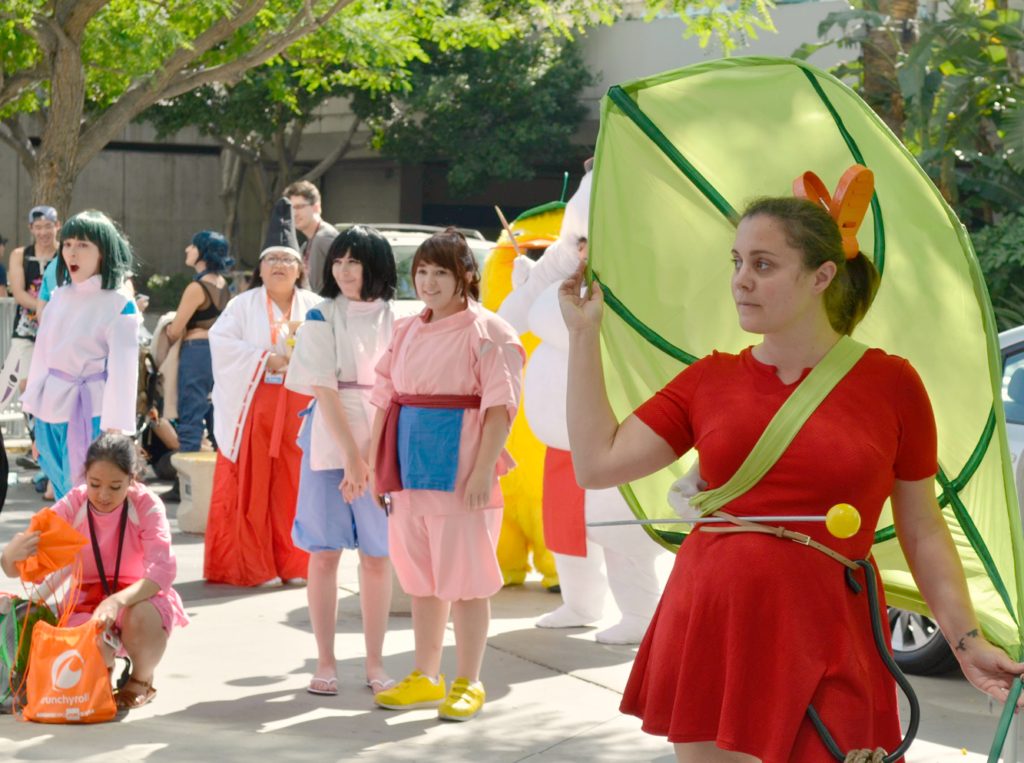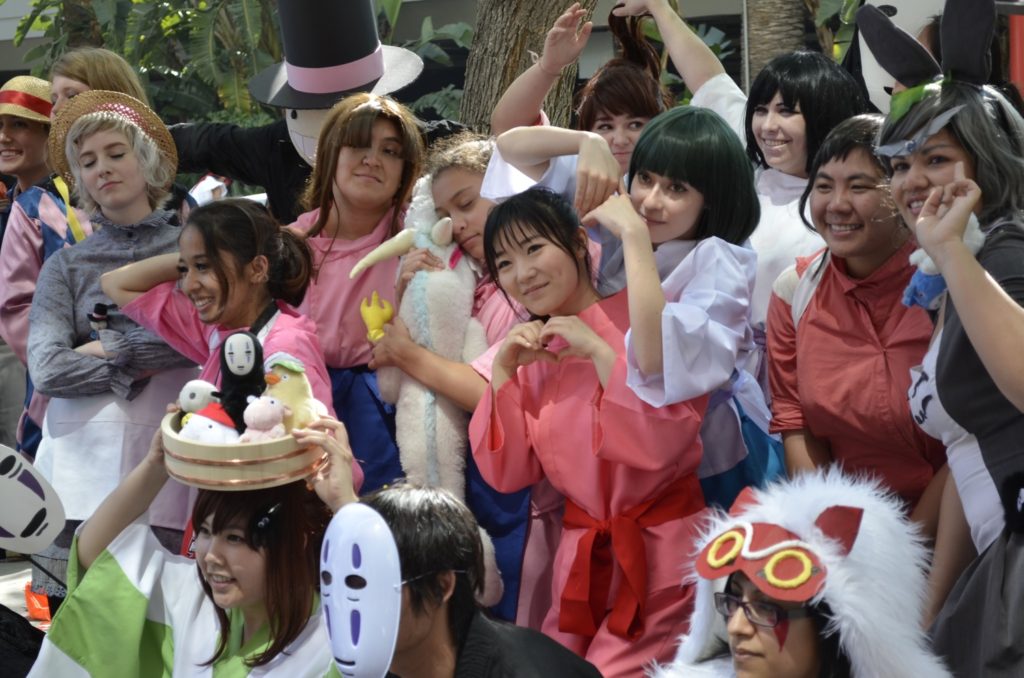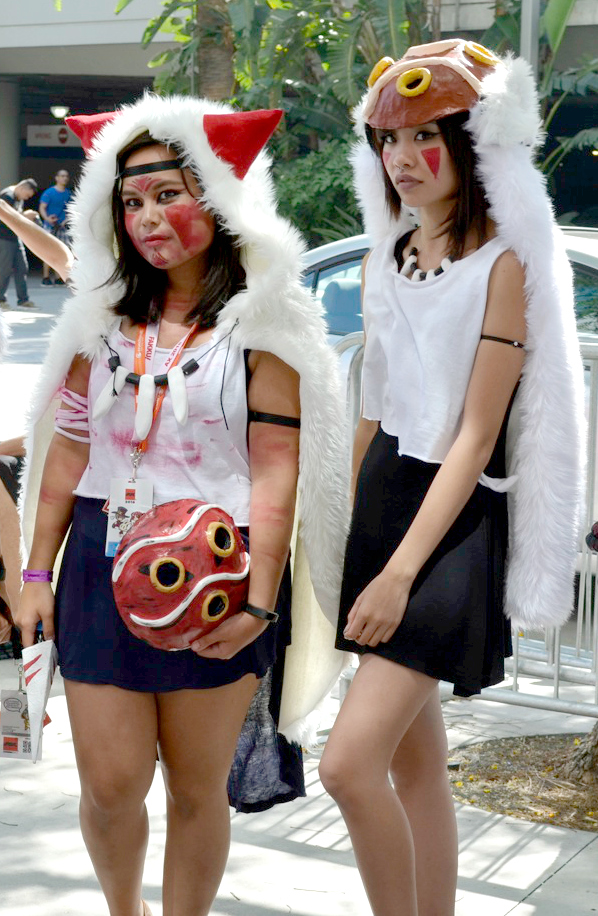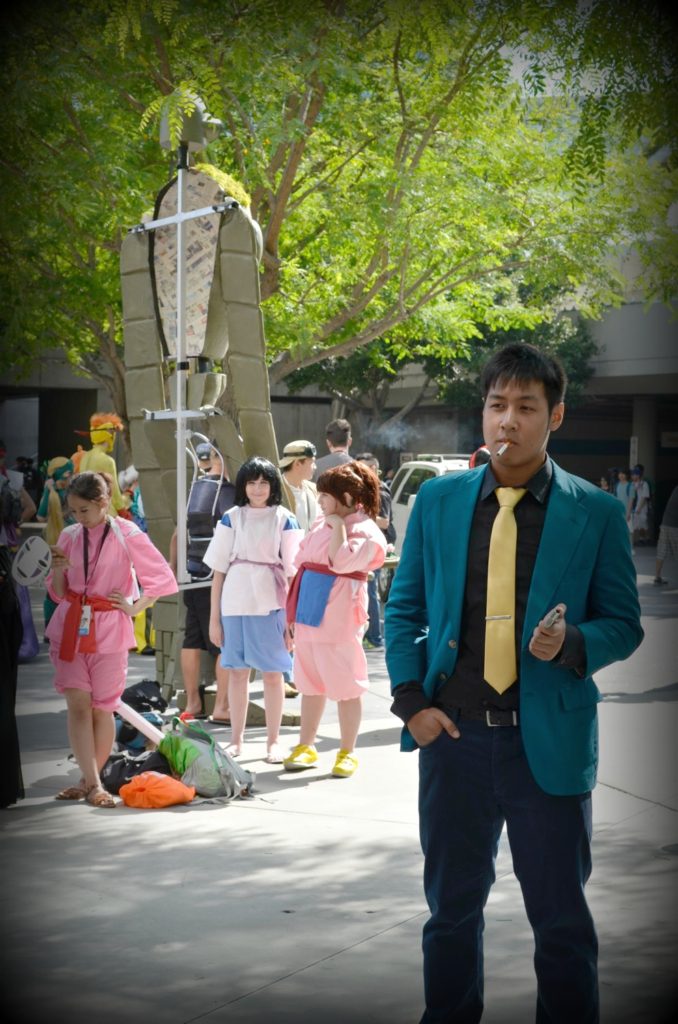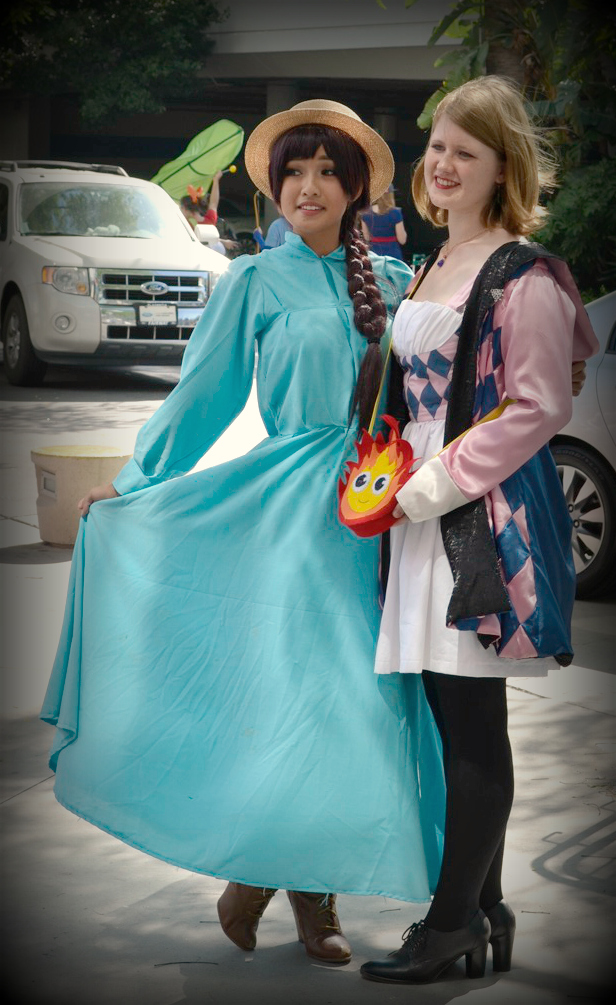 It makes me just happy looking at the photos.  All in all it was a very productive and fun filled day.  Stay tuned for Day 2 recap and more of Anime Expo!