Saturday was Day 2, of Anime Expo.  It was the most crowded day of the whole 4 days.  I actually think crowded was an understatement.  It really felt like full capacity and then some.  We were like packed sardines in a can.  Especially the lobby and even the aisles of artist alley were squeezed to the very brim of bursting.  So if you're ever thinking of coming out for 1 day only, I would say avoid Saturday!  All the other days were crowded as well, but I feel at least a lot more doable in terms of maneuvering around and getting to places.
That day I dressed as Agent Carter because there was a Marvel Cosplay Gathering I wanted to attend.  It's one of my favorite cosplays because I really love vintage fashion and Peggy Carter has such an independent spirit.
Here I am with my bae, Captain America 😉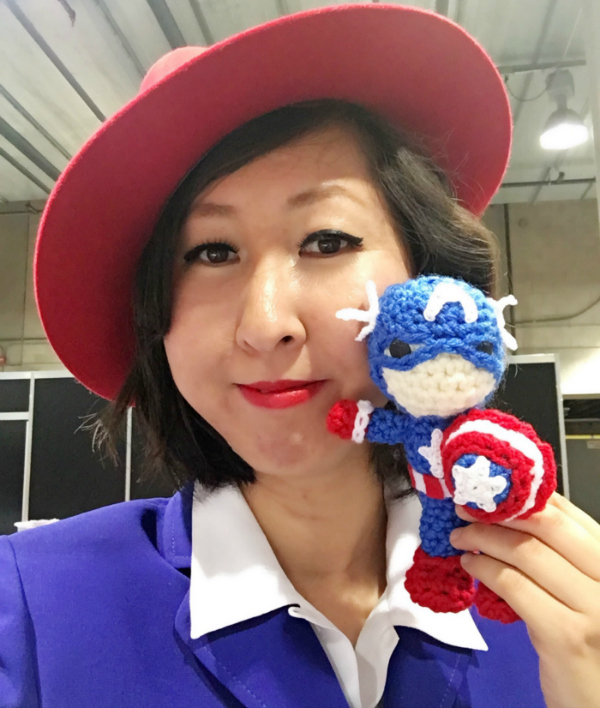 And although some of you may be thinking Marvel isn't anime, but, really, there's such a variety of cosplay at Anime Expo.  If it's anything to do with pop culture, you'll see it there!
So my whole objective of the day was to hunt down Captain America and take a picture with him (well besides, selling my amis in artist alley haha).  I went off to the Marvel Cosplay Gathering and there, I found my target.  So I'm happy to say Mission Accomplished! It was funny because he said his goal was to also take a pic with Peggy Carter, so I guess you can say it worked out!  The man in the suit himself is by a talented cosplayer by the instagram name of @captaindandyandy .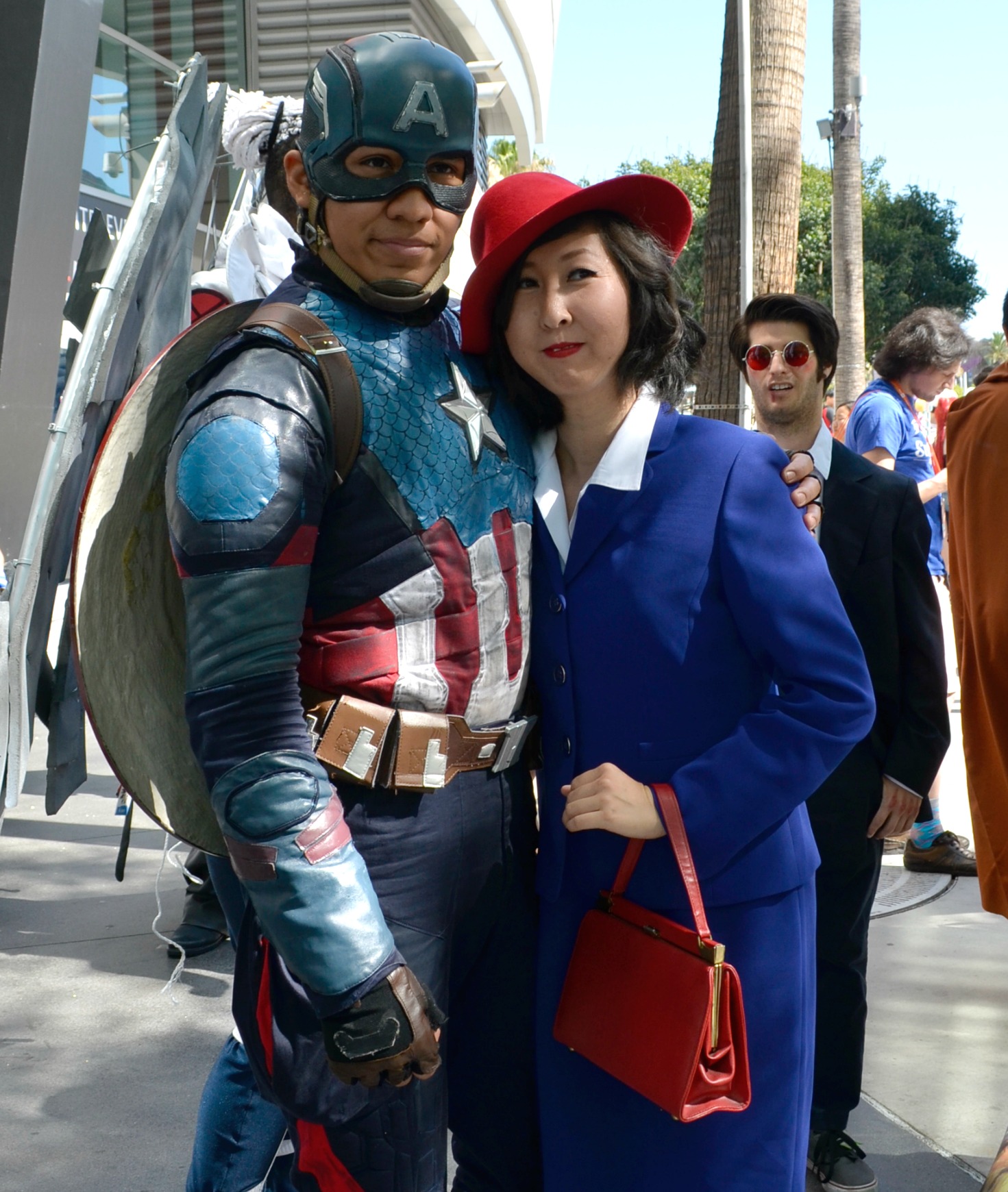 I was also able to take a shot with the Agents of Shield Crew.  (Hey, oh, it's a pun! :p)  I love how everyone captured their character!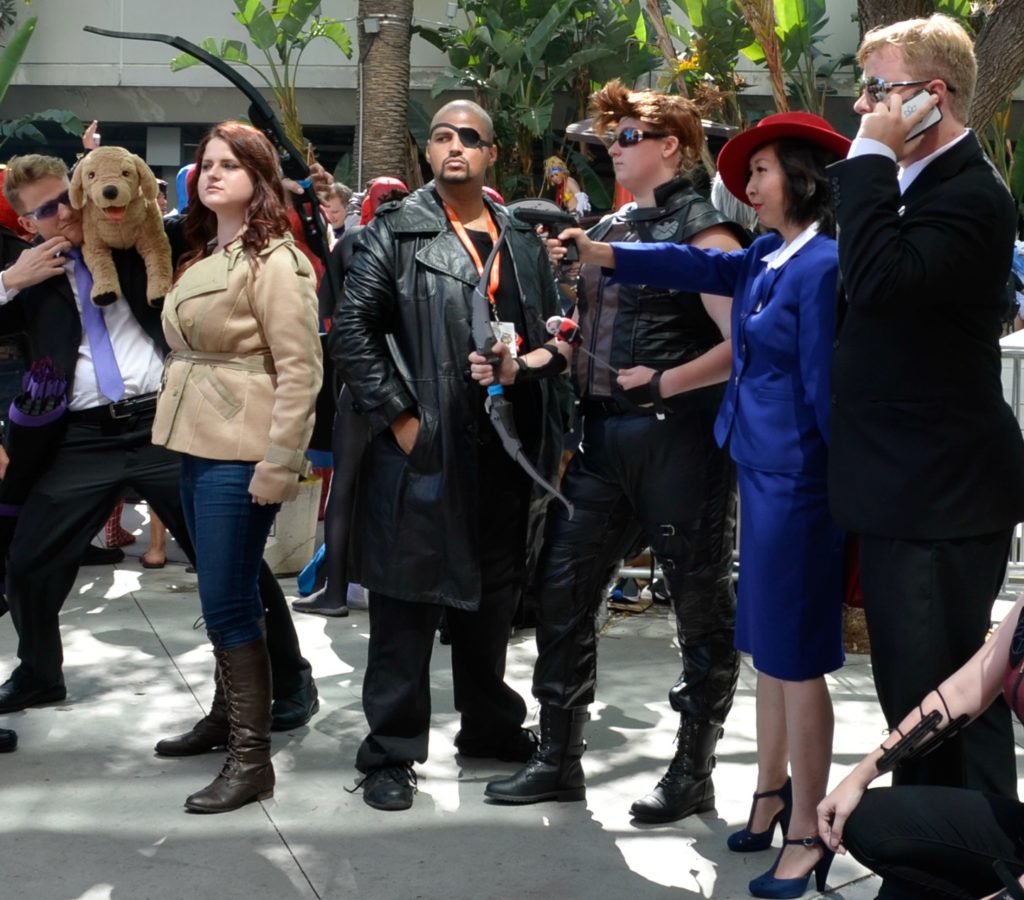 And here's some other highlights from the cosplay gathering.  There were tons of humorous incidents like this one here: Loki for President!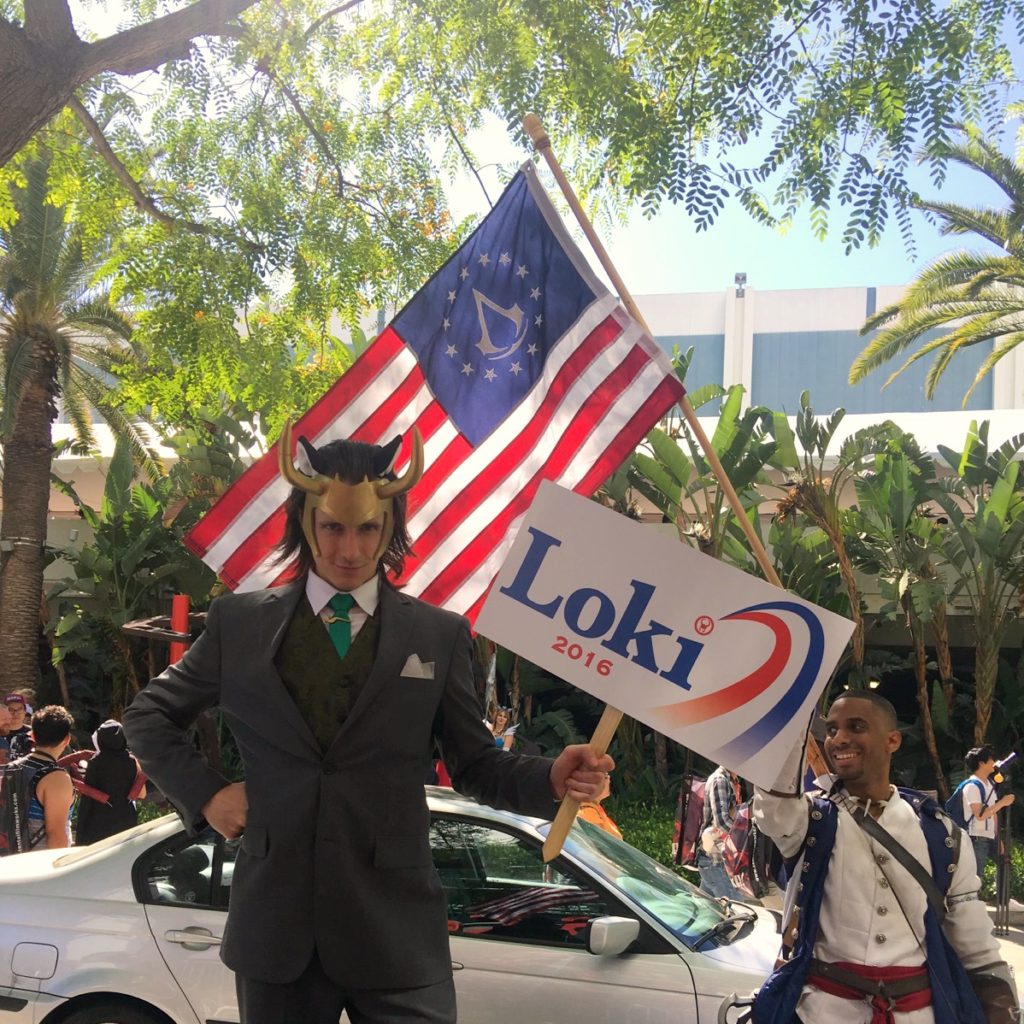 Yes, I'd vote for you, Loki!  And also, well, Deadpool is being Deadpool.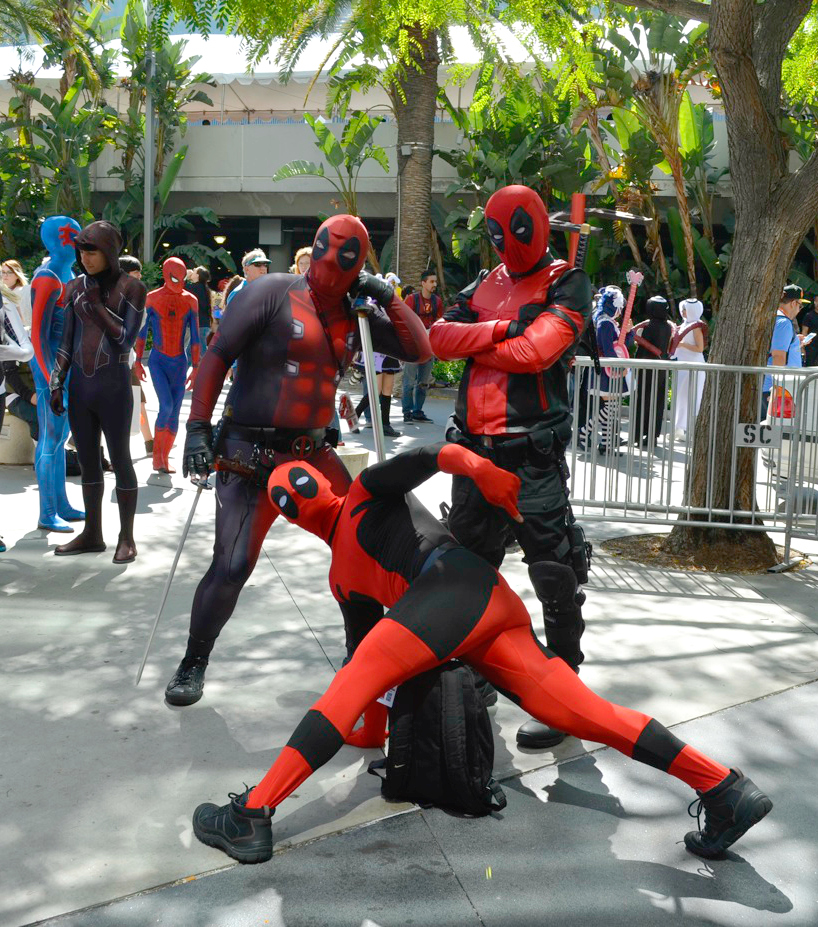 Guardians of the Galaxy.  That Deadpool sure gets around!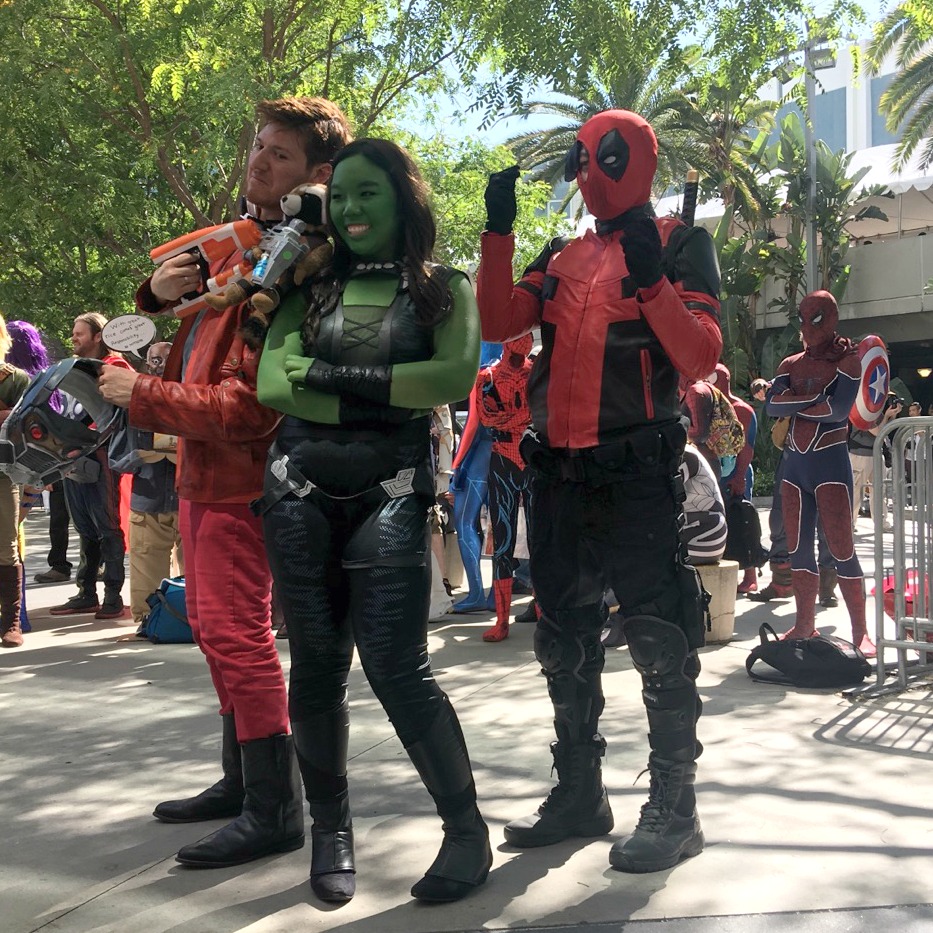 Here's the Marvel Villains gallery: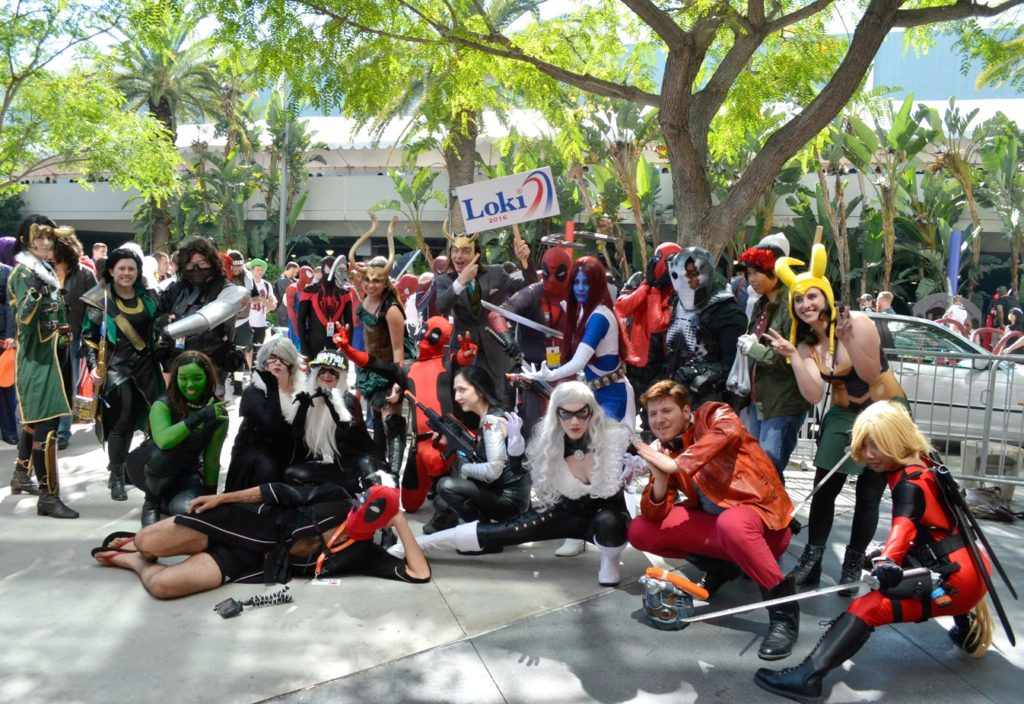 I'd say though my favorite photo moment was this right here.  The X-Men fangirl in me can't help but geek out. I love how colorful and dynamic it is.  Did I just step into a comicbook or what?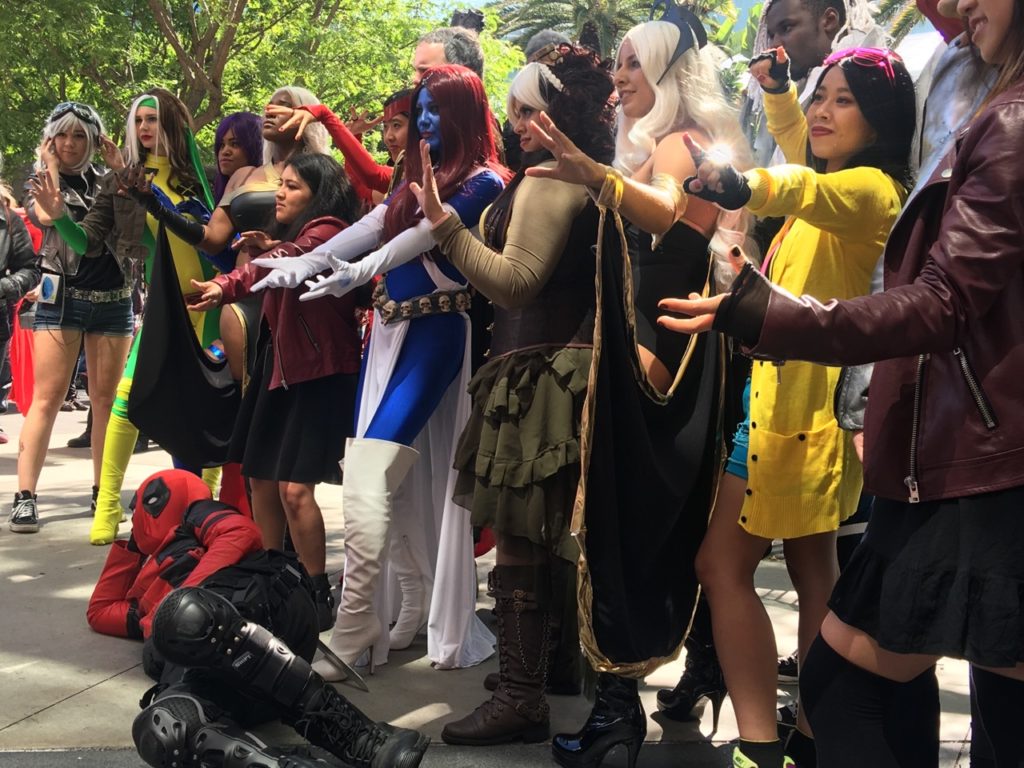 I love how Jubilee has sparks in her hand, just like her pyrotechnic power.  This was a lucky camera fluke because she had a button on top of her glove and the sun caught the reflection and it gave off a spark.
The day flew by fast and I was happy to meet and make new friends.  On the way home, I also got to randomly run into the talented @jasondarkly  whom I'd been following on Instagram as well.  He's the genius behind the levitating Tardis that actually spins around.  He's putting it together here, and as you can see, yes, it is bigger on the inside!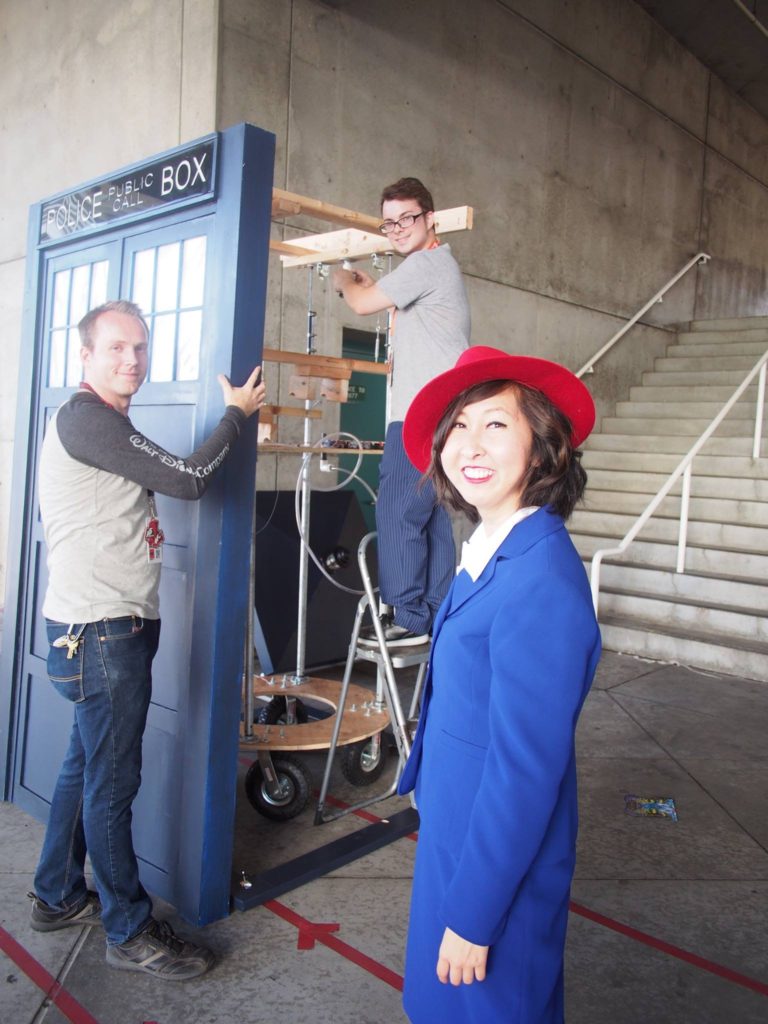 It was a great way to wrap up the day!
Stay tuned for my final recap of Day 3 and 4 of Anime Expo.  If you haven't read it already, you can also read about Day 1 of Anime Expo 2016.