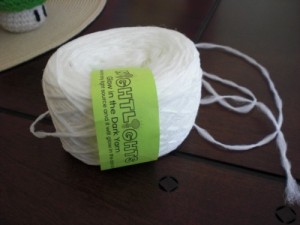 This post may contain affiliate links
I had recently discovered that there was such a thing as Glow in the dark yarn! Bernat had come out with such a yarn in Fall 2008, but it was only available for a limited time and the yarn has been discontinued since then. The other yarn that is currently available right now is called Nightlights. I ordered it from a shop online called Woolstock. The shipping was very reasonable and very quick as well.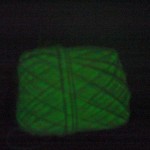 The skein itself isn't all too much yarn. It's 2 oz in total. It's made from 100% nylon. I bought it to make myself a glow in the dark Kodama (tree spirit). You can get the free pattern right here on my site.
The texture itself is pretty scratchy. It reminds me a little bit of plastic bags. I wouldn't recommend it for making anything like clothing. But it does well enough for amigurumis! I think it'll also work great as an accent for a beanie. The strand itself was too skinny for my amigurumi projects, so I had to double strand it in order to make my Kodama.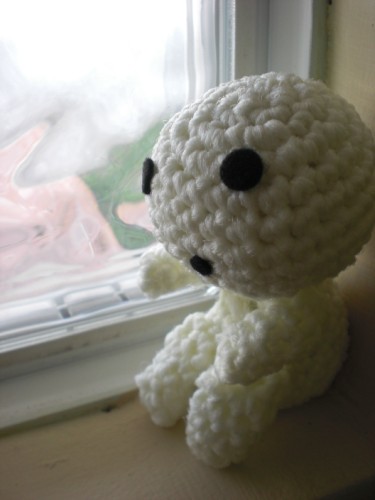 Anyways have you tried Glow in the Dark yarn before? If so, what have you made? I will try and update this post later with links to different patterns you can make using this Glow in the Dark yarn. I'm sure there's lots of uses for such a novelty as Glow in the Dark yarn! Let me know if there are any other good patterns out there for this yarn!
Added:
Unfortunately the Nightlights yarn is out of stock now, but I found another substitute on Amazon from Gert's Glow House for a glow in the dark yarn.