It was scorching hot here in Los Angeles when Anime Expo 2018 took place July 5th-8th as temperatures soared to a record 108 degrees Fahrenheit. But luckily I was in Artist Alley where we had the the AC going on full blast. Even though Anime Expo began on a Thursday this week, it was very busy all the 4 days with Saturday being the most crowded.
Logistics wise, this year Anime Expo seemed much more organized (at least from my Artist Alley vendor point of view) with less "line con" happening. This was the first time they mailed out their badges to everyone, and each badge would have an RFID ( (Radio Frequency Identification) chip that would validate your entry to and from the building as you would tap your badge in and out through the entry points. The technology worked really well and felt quite futuristic!
And once you're inside the building, because you are already validated you didn't need to flash your badges anymore when you enter into either Exhibit Hall or Artist Alley (Kentia Hall). This seemed to help with the crowd flow in and out of areas. Security with bag checks were also very thorough and as Artist Alley folks had a priority entrance area, we didn't have to wait too long.
It was super busy, so I didn't get a chance to explore too much outside the area of Artist Alley, but of course everyone's cosplay game was super strong! Here's some of my favorites that passed by my table! If you know who they are, or if it's you, please let me know so I can give credit!
Ballgown Te Fiti (Goddess from Moana)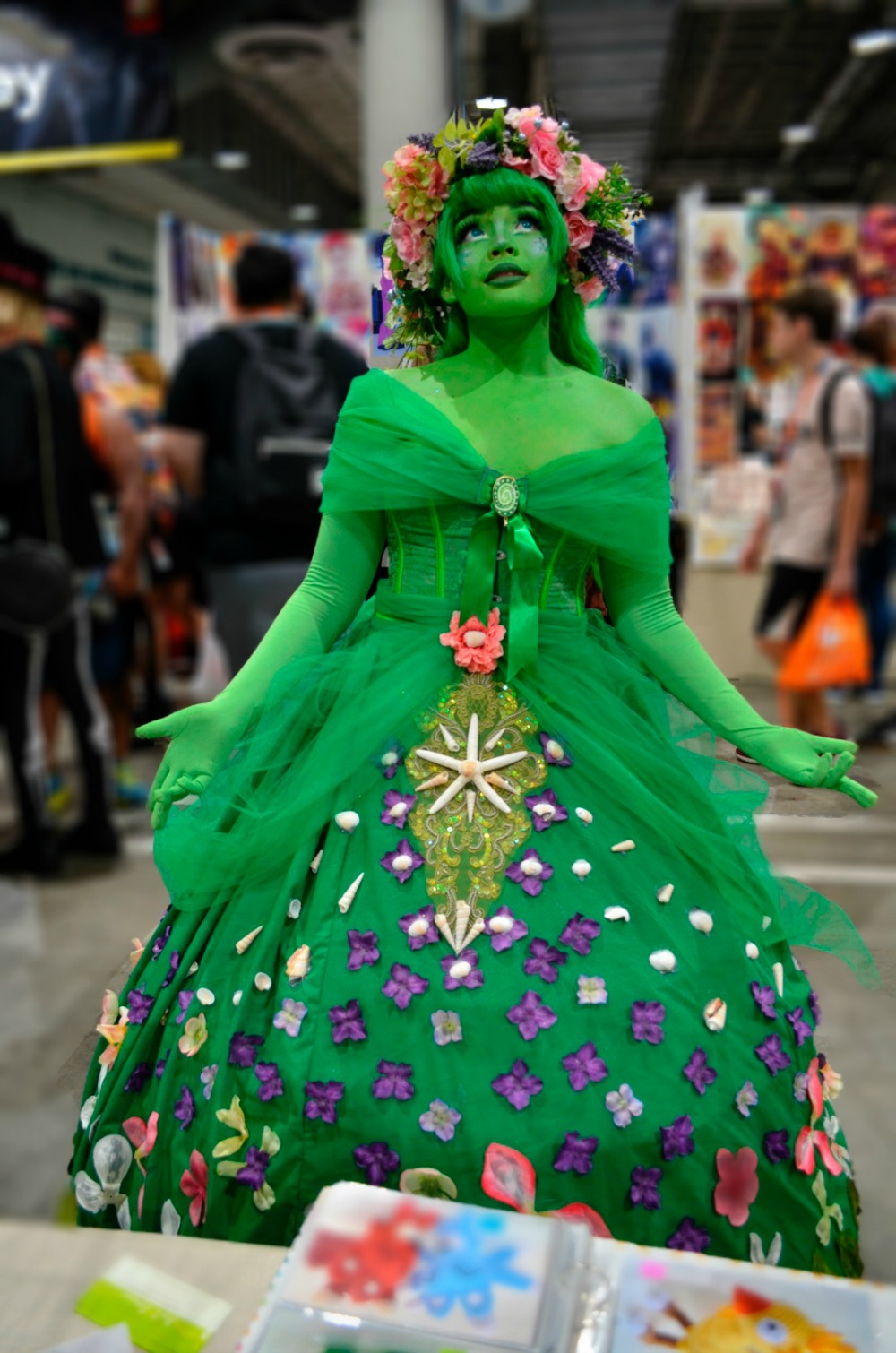 Chihiro and Haku (posing with my Soot Sprites!)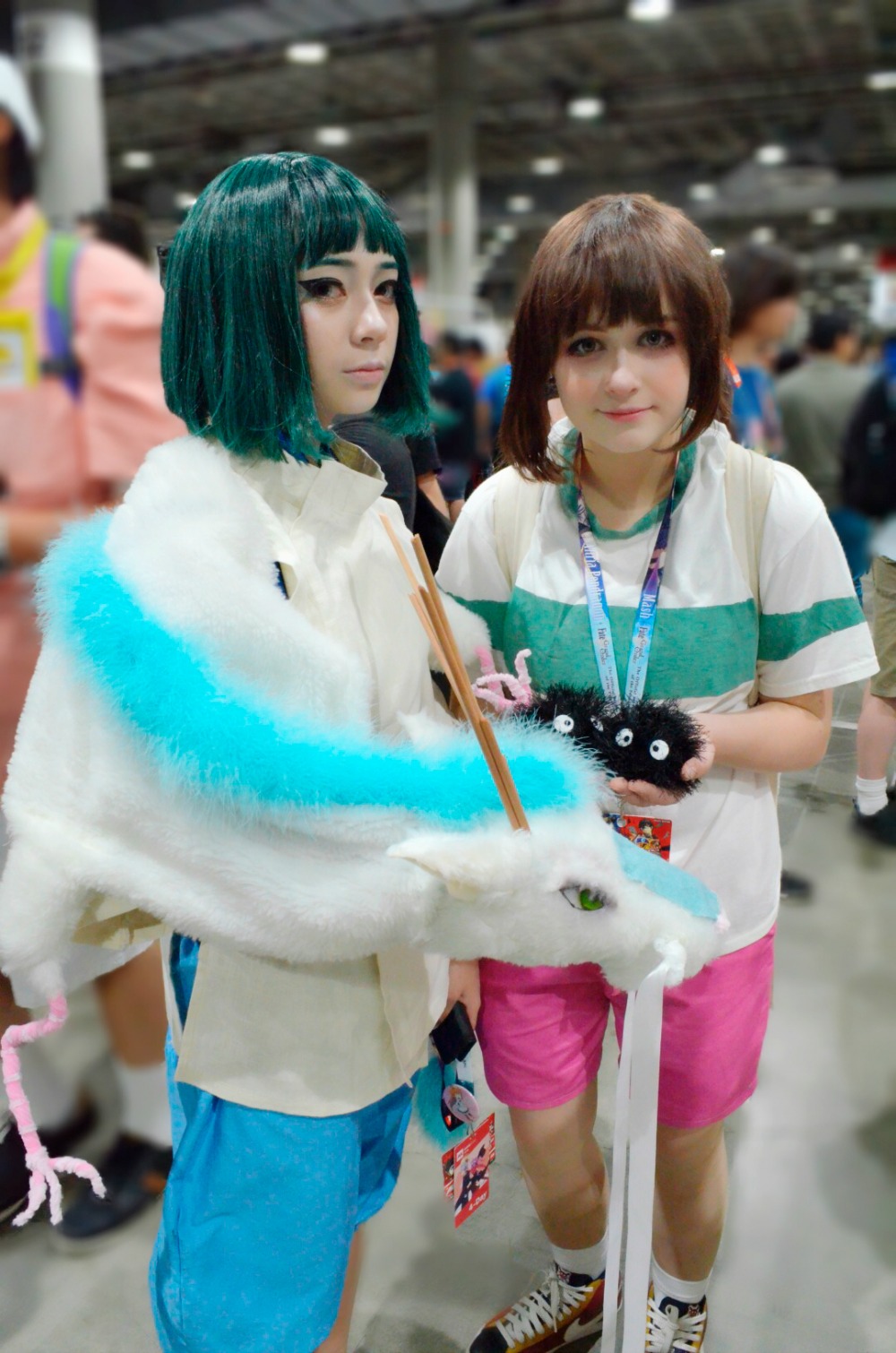 Ash Ketchum with Pikachu – Gotta catch 'em all!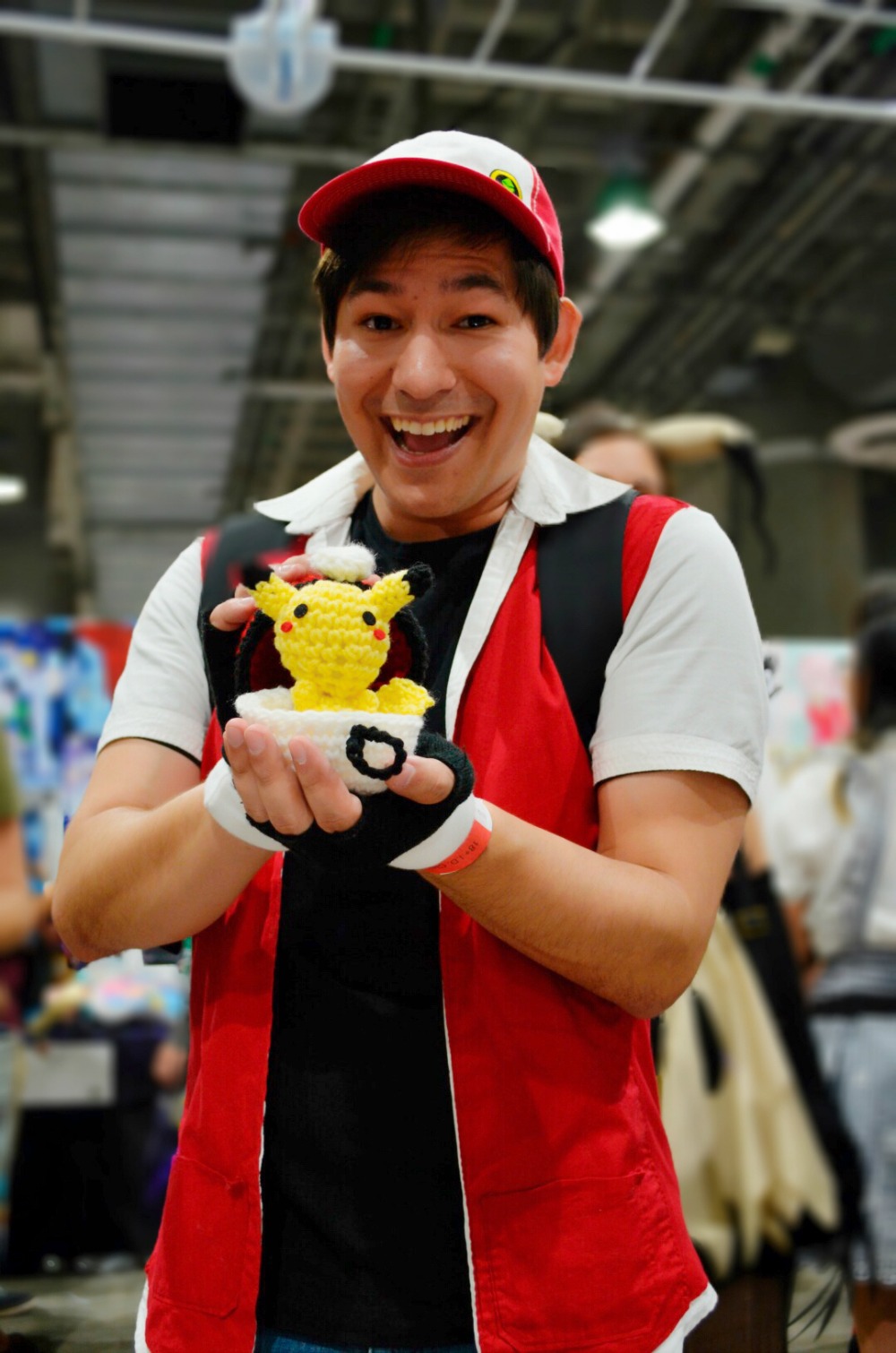 Fiona the Human and Cake the Cat!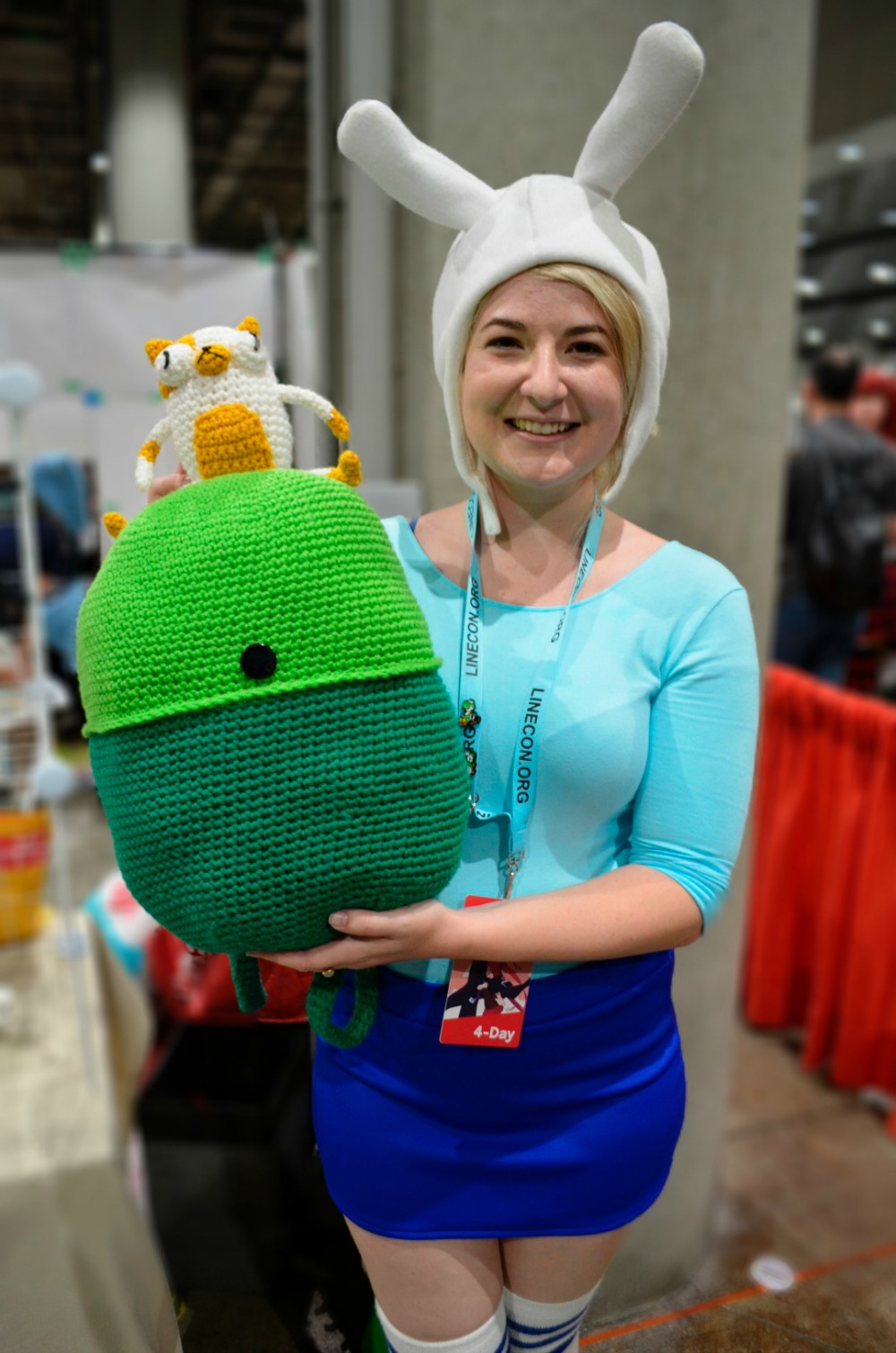 And even this Strawberry Shake In N Out Drink. As you can see there's no shortage of creativity and humor at Anime Expo!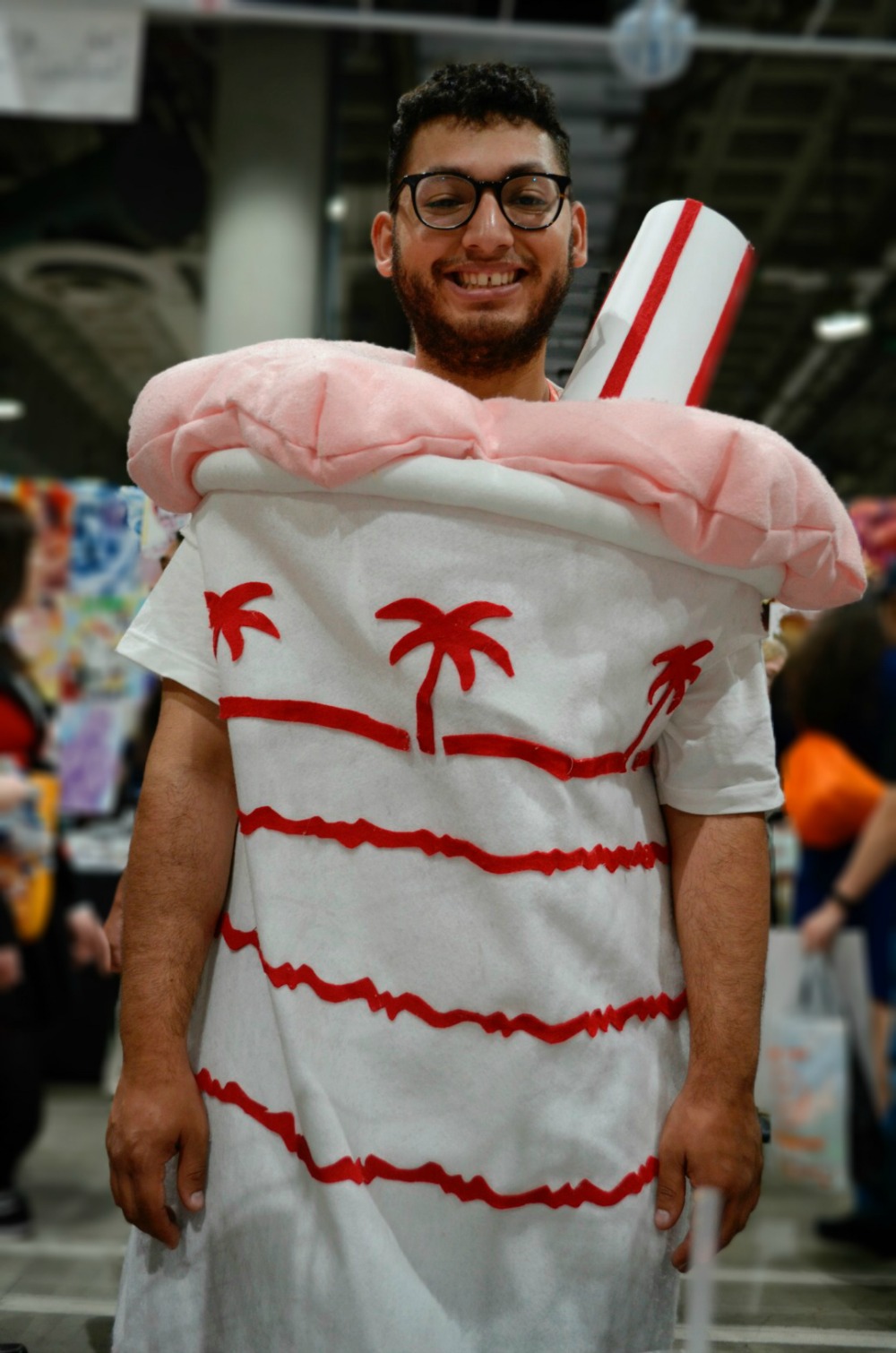 Saturday I got to cosplay as well and for the first time was in a group cosplay with my friends! We went with old school anime and cosplayed characters from Ranma 1/2, which is still to this day one of my favorite anime and comedy. I dressed up as Akane Tendo.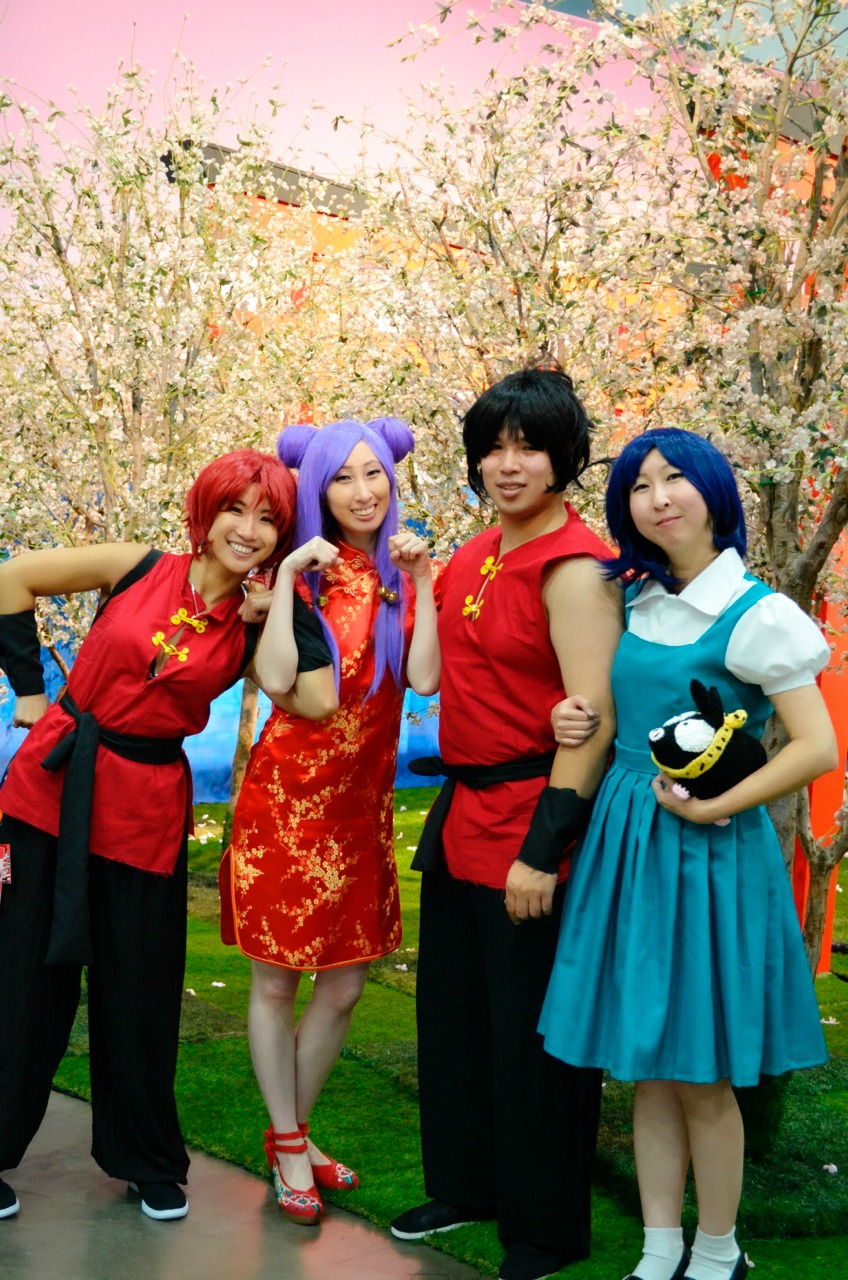 My friend, Vincent, was helping me for the day (Thanks, Vincent!) so I was able to get out for awhile so we could take some photos together.
We went straight for Entertainment Hall which is where they have elaborate Photo Sets which is awesome for cosplay photography. The more popular sets like the classroom one will have long lines (there's a lot of anime set in Japanese classrooms! XD), but luckily the ones that worked for us, the lines just happened to be short.
The Japanese Tatami Room photo set was perfect for Ranma.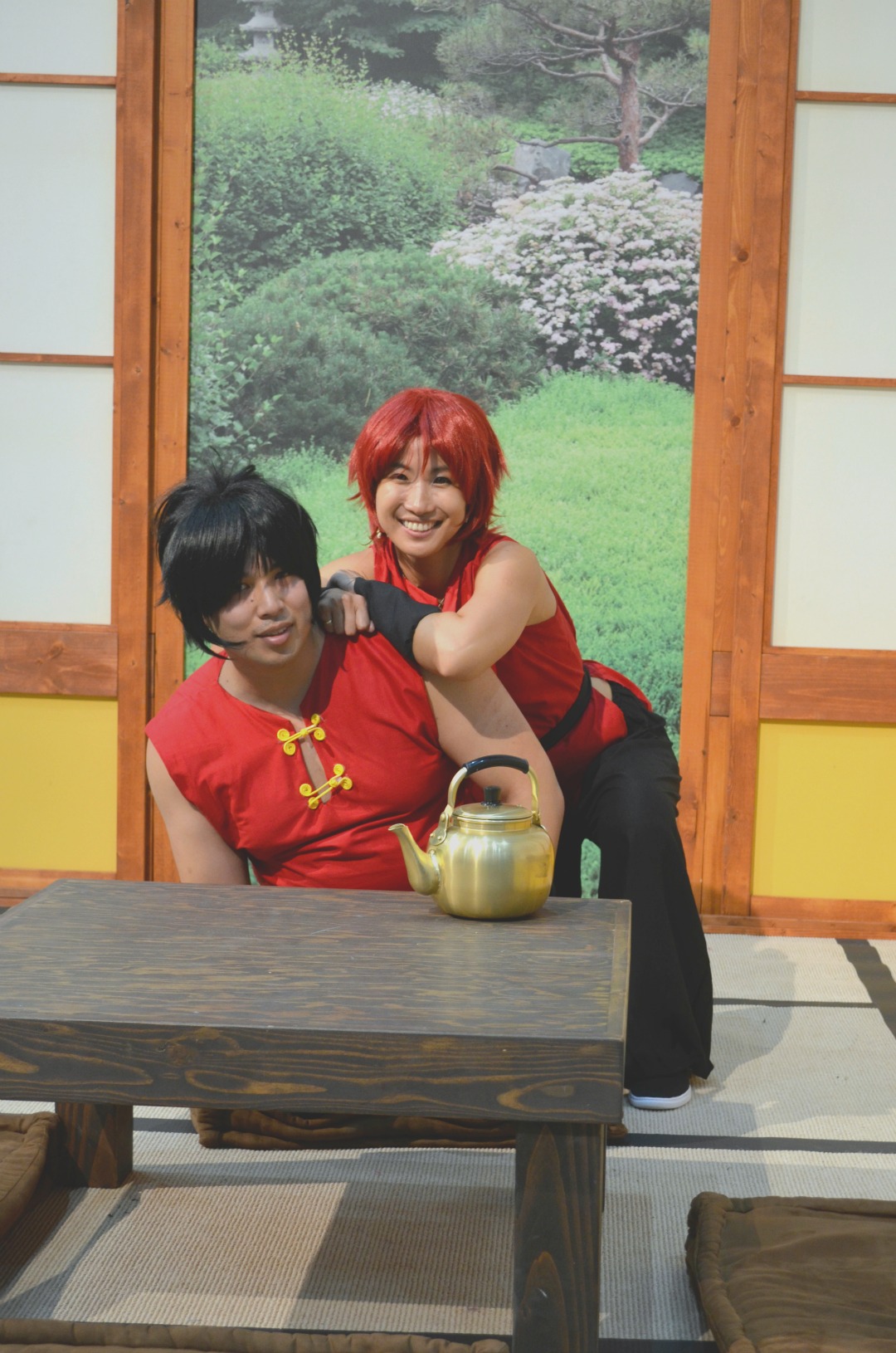 The Gym also worked well for us with the bleachers.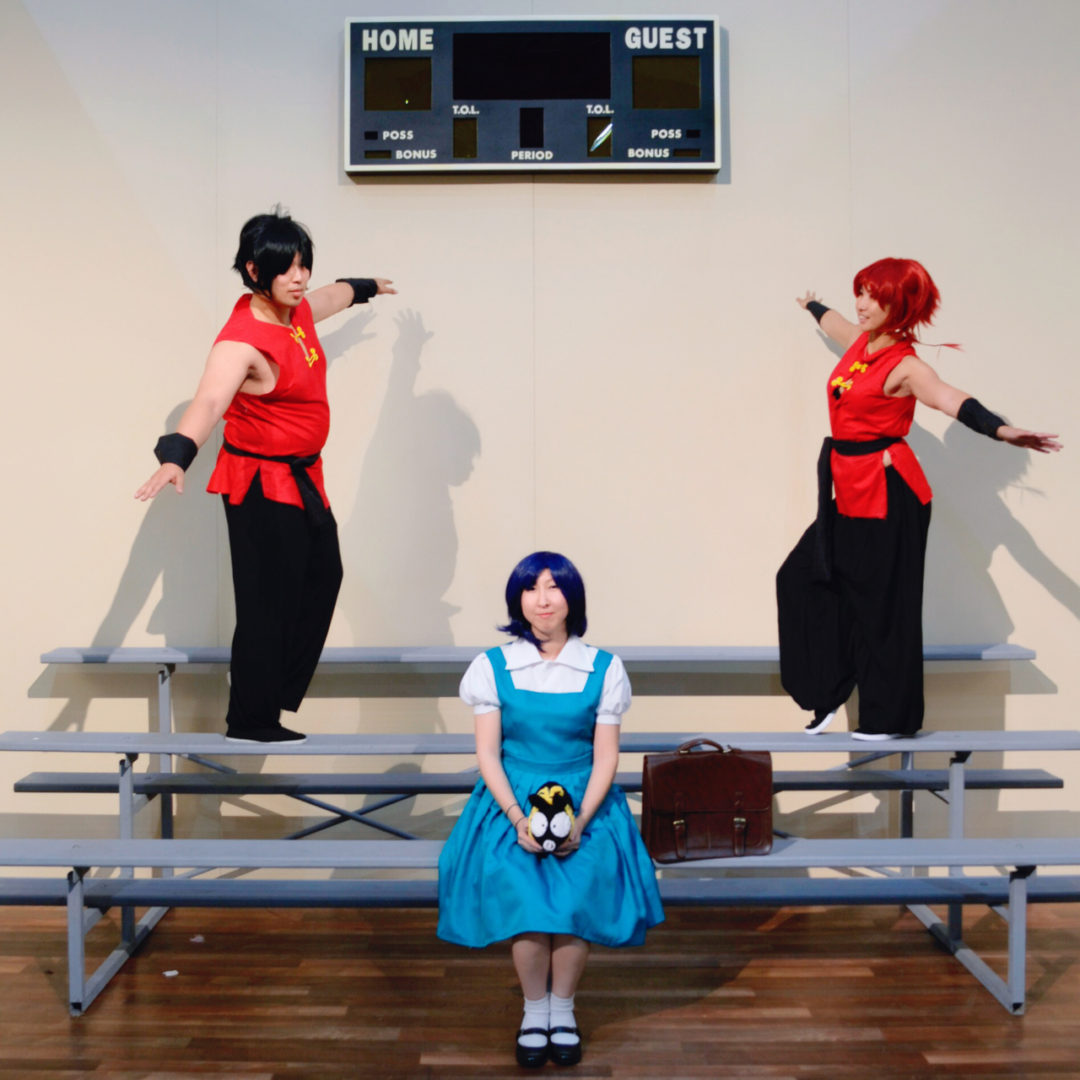 And finally the Sakura set is always a quintessential Japanese backdrop.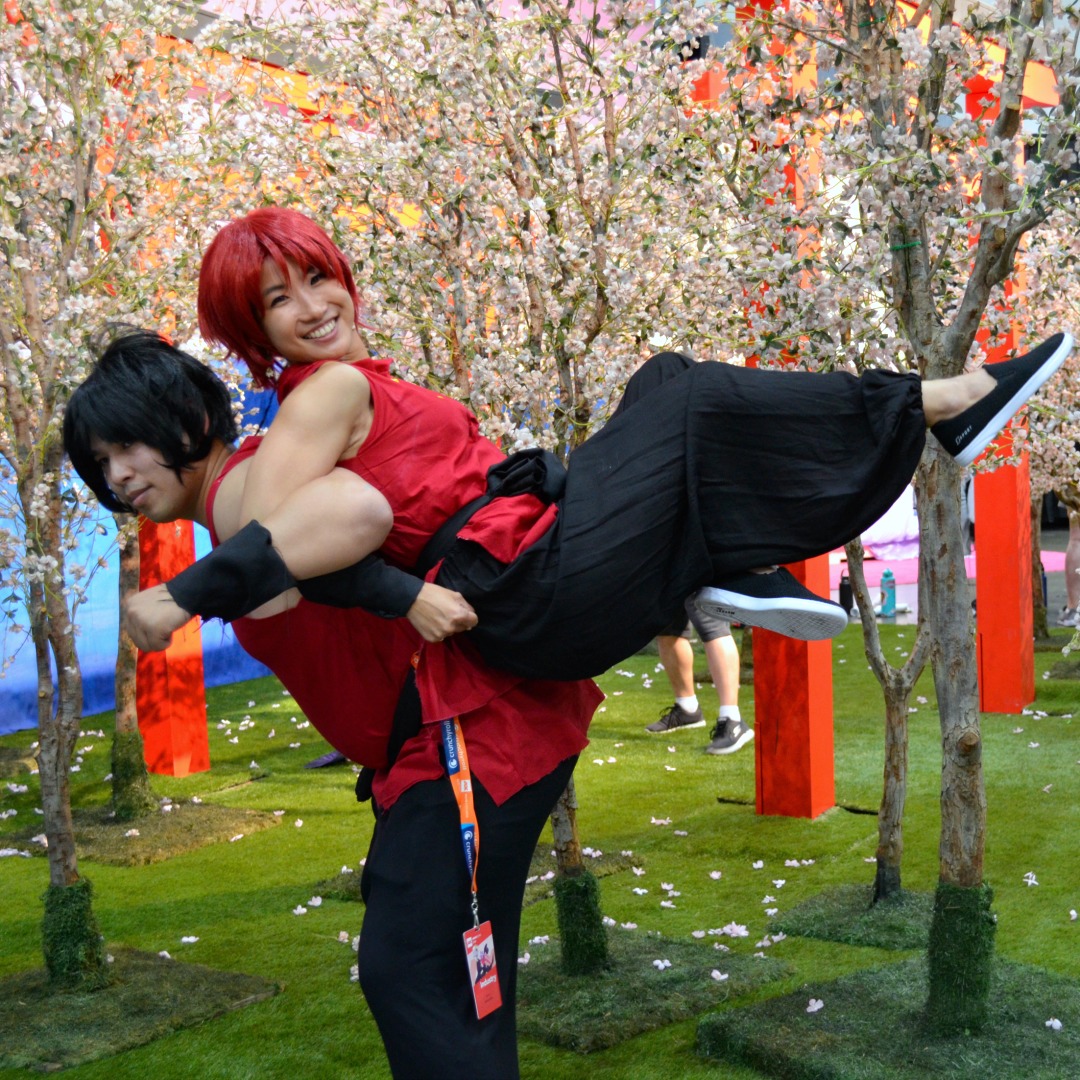 Here's Shampoo with my Mousse Duck amigurumi.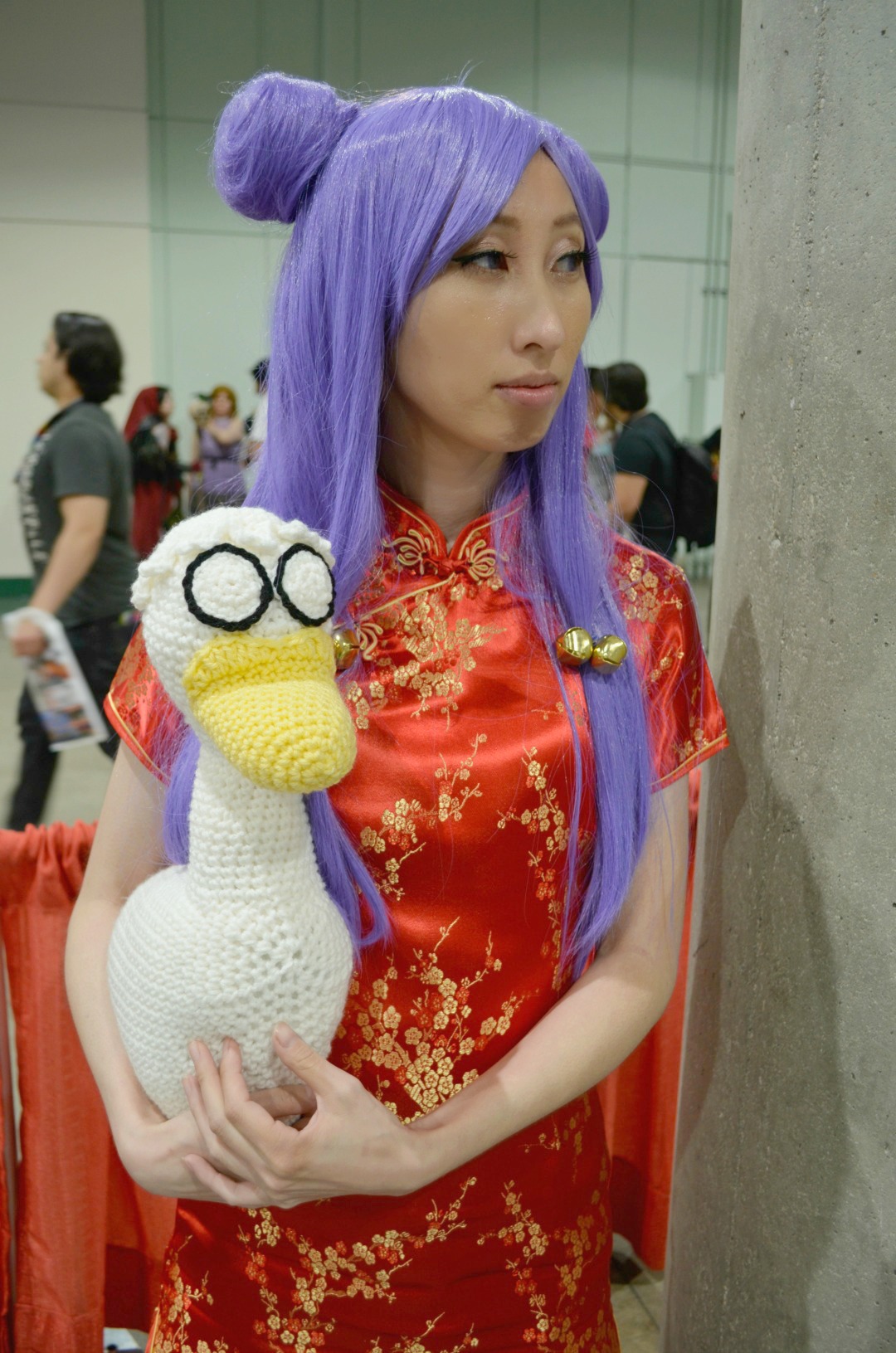 At the photo sets, I also ran into this wonderful Totoro!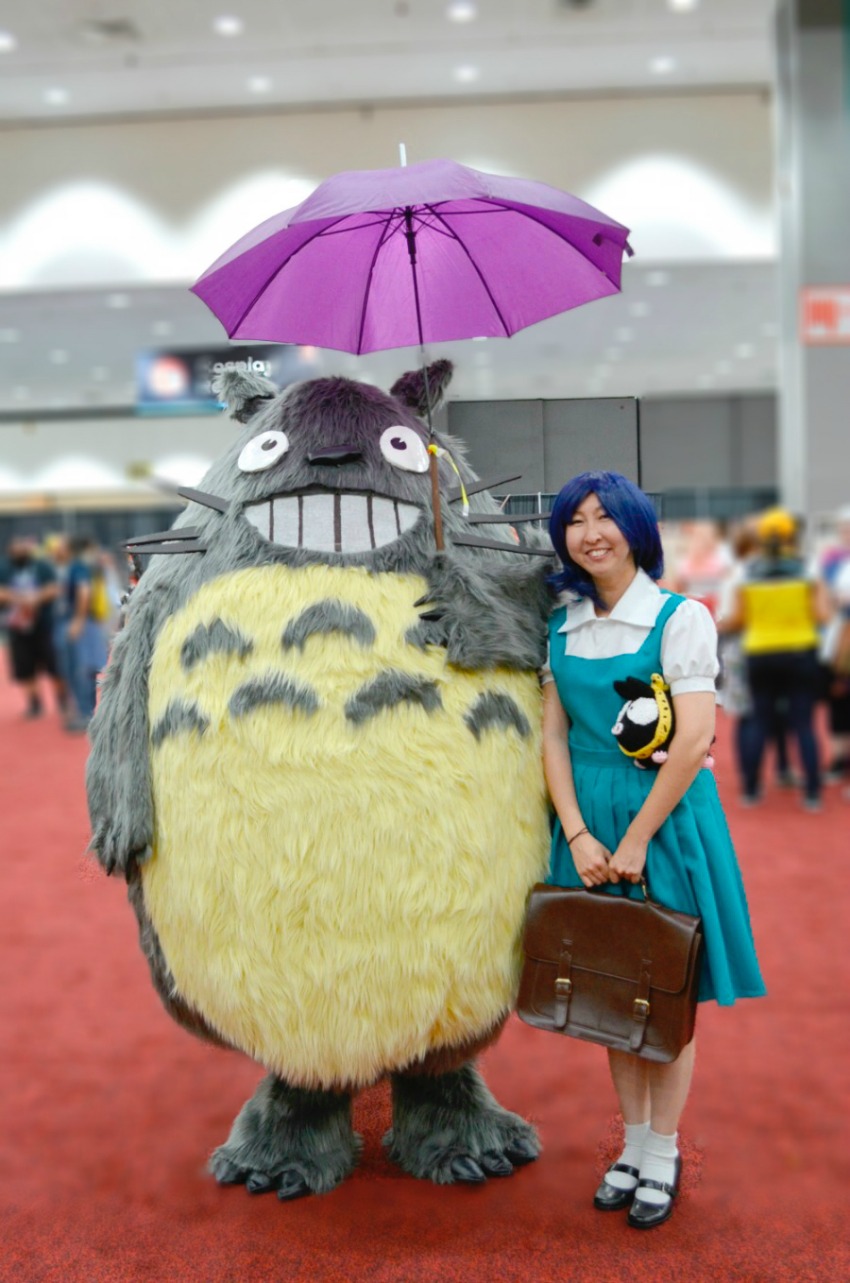 As for haul from Anime Expo, my sister got this really cute Baymax bag.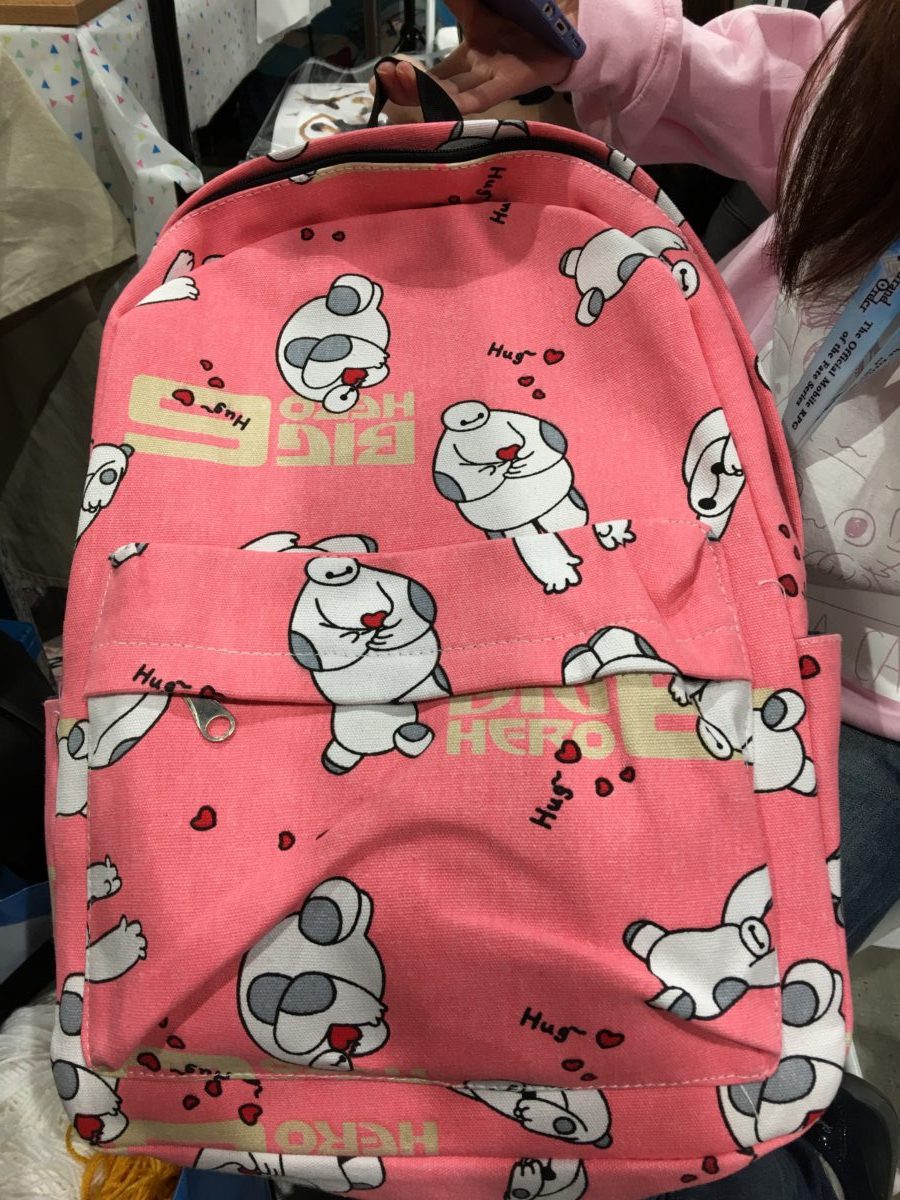 And I also brought home these super cute Kawaii claypots from Kooky Kinks. I seriously have an obsession with her pots!!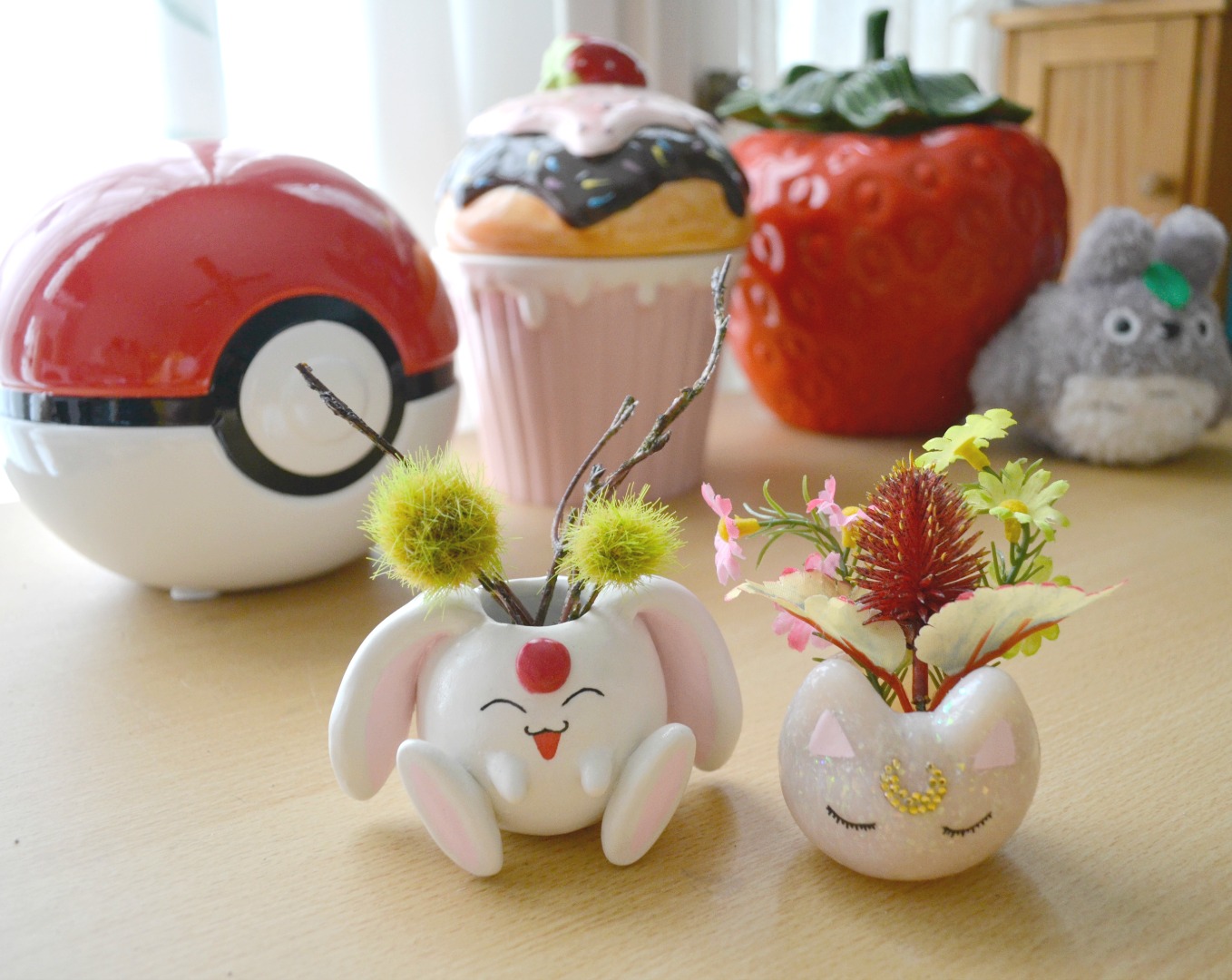 Anyways, thank you all for reading and also to those who stopped by my table. It's always the friends new and old who make Anime Expo so special! Till we meet again next con!