If you're a catlover, CatCon is definitely the place to be! This was my second year at CatCon as an exhibitor and each time I have so much fun seeing all the awesome cat fashion as well as all the cool cat items for your cat and for yourself.
It was held for 2 days from Aug 4-5th at the Pasadena Convention Center. I heard that on the first day itself, CatCon was able to facilitate 71 adoptions of kitties! Go CatCon! The days flew fast and it was a whirl of activity!
Here are some pictures of my table: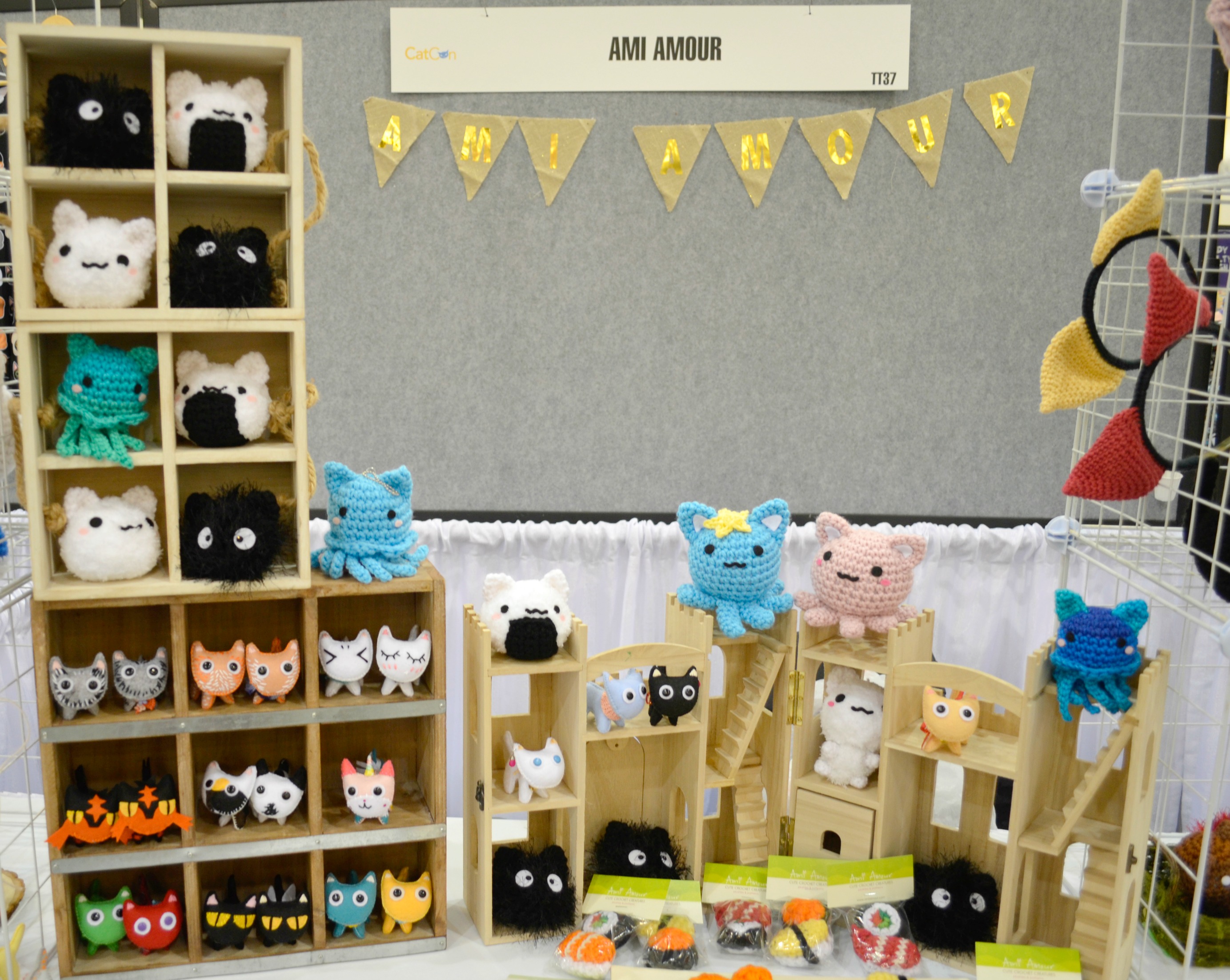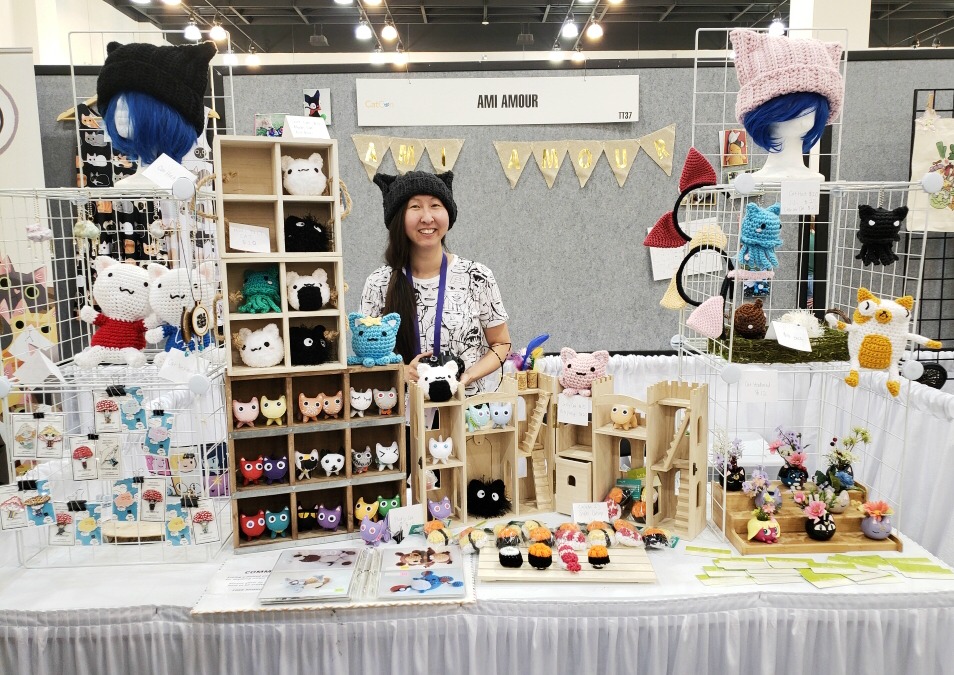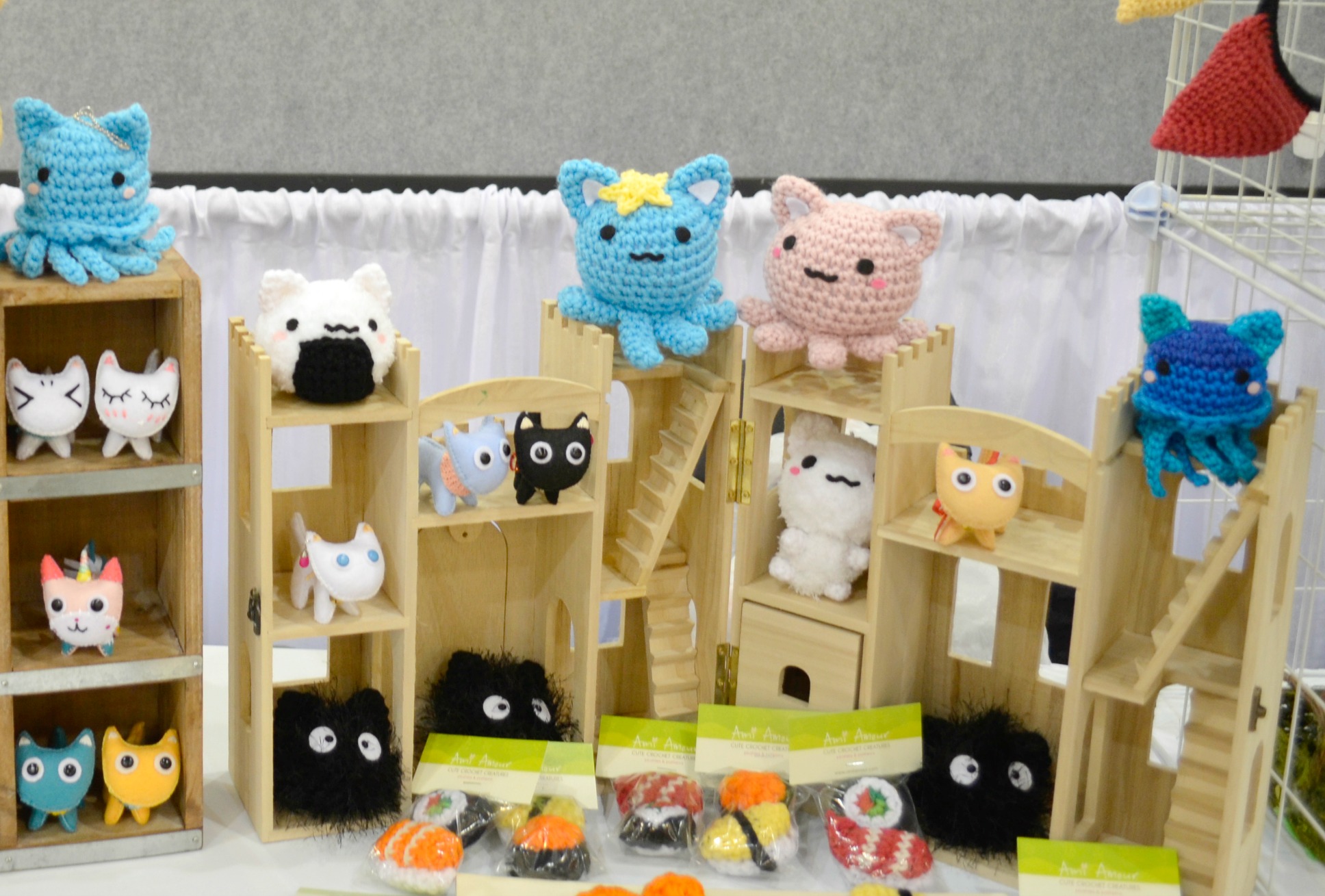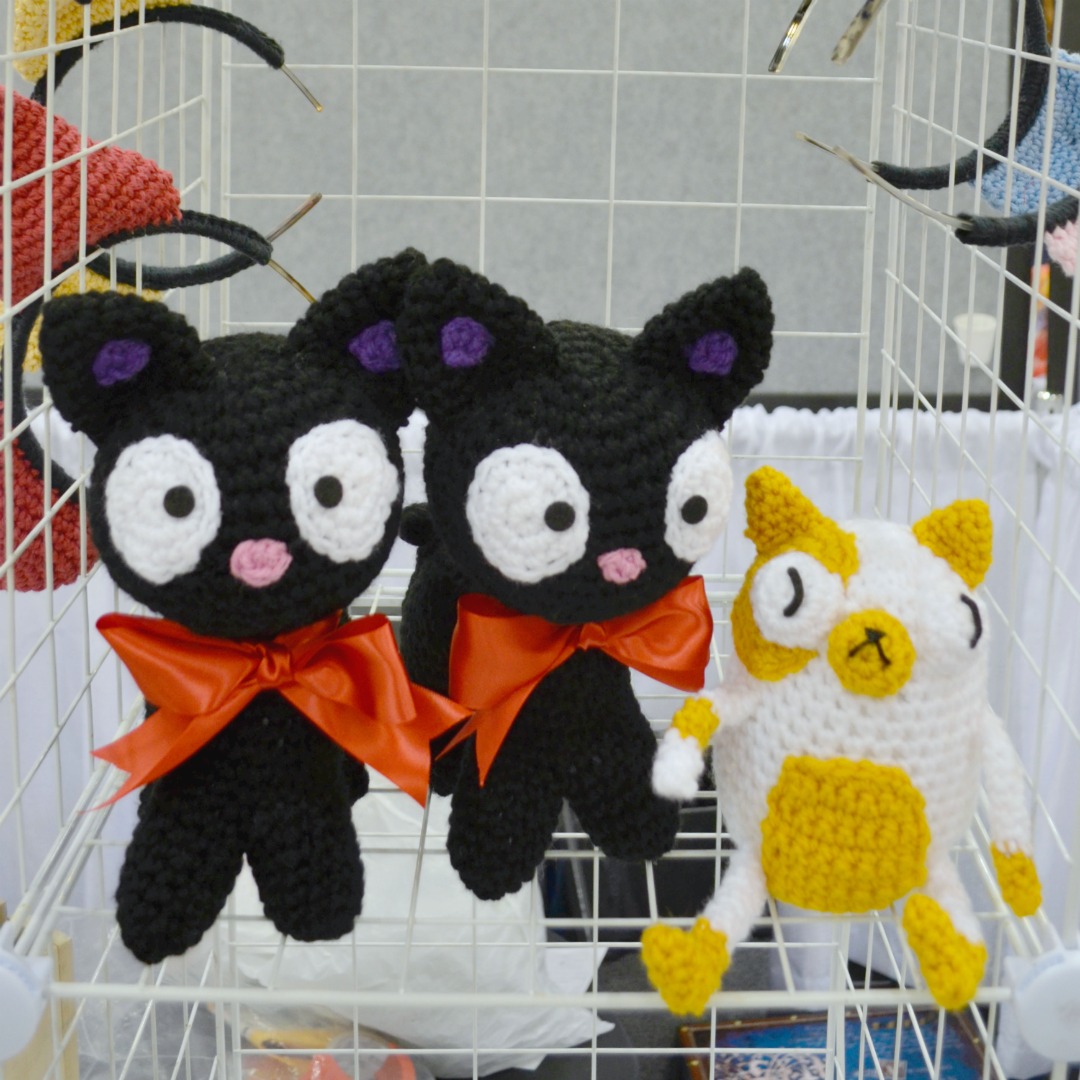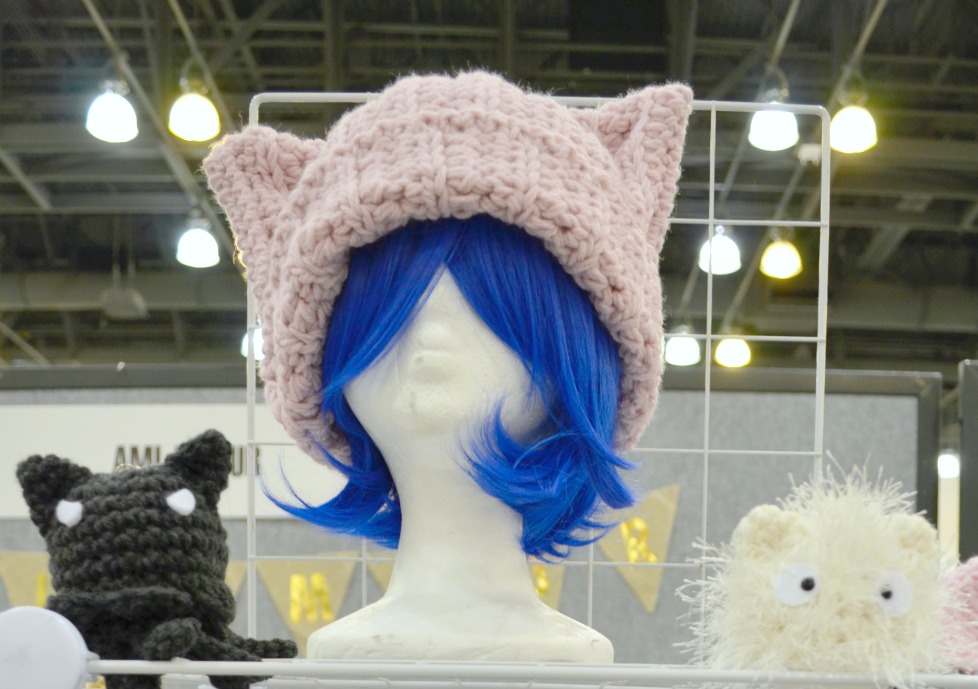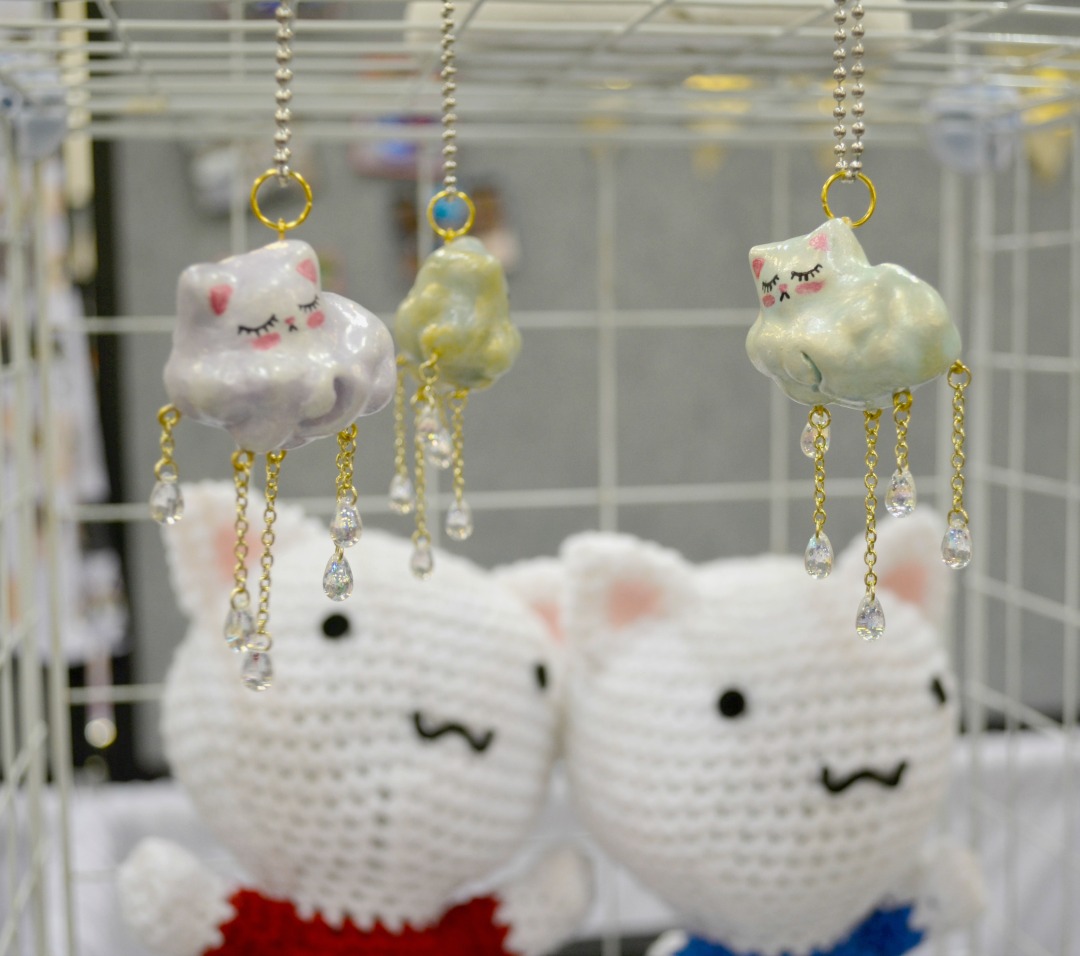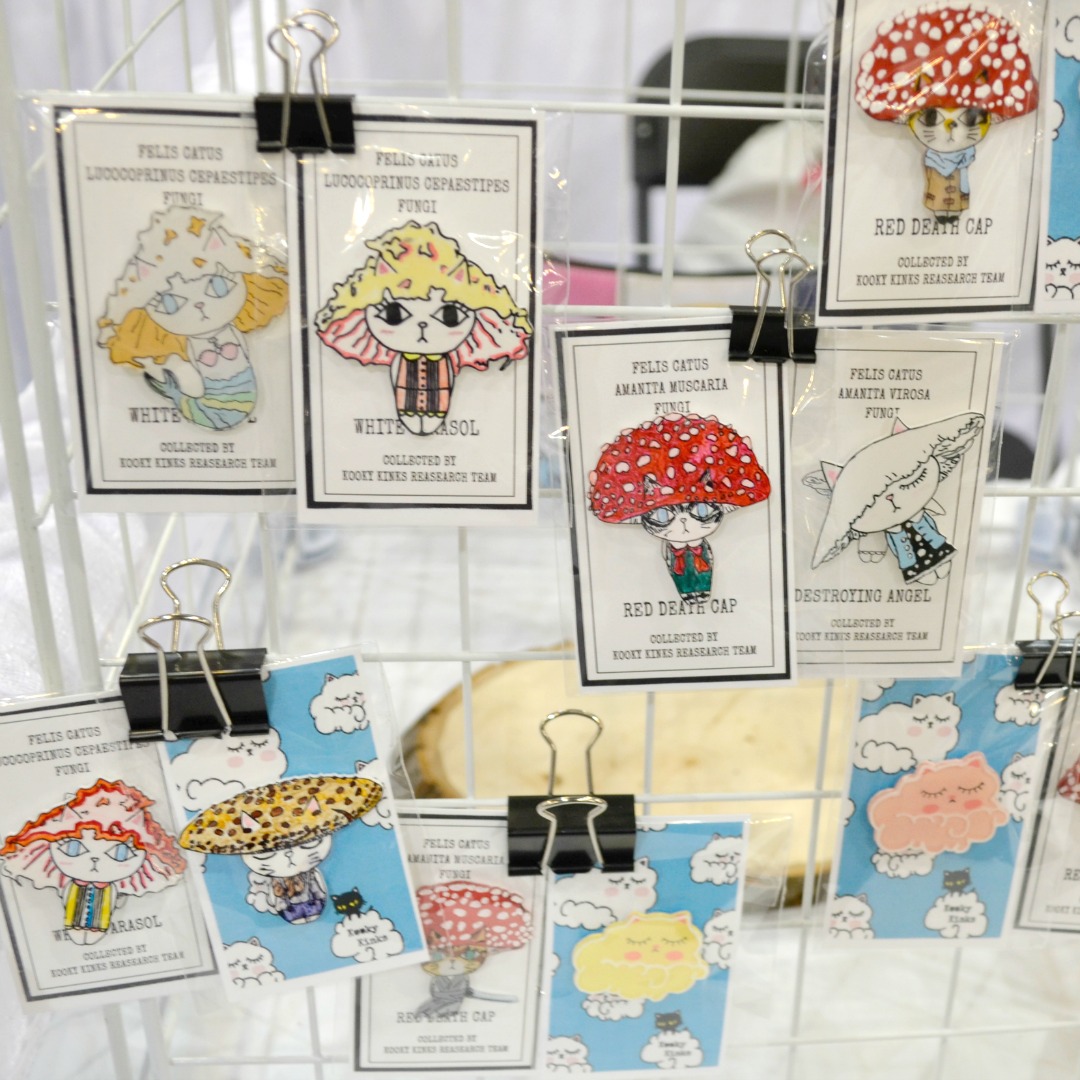 CAT FASHION
Everyone was of course dressed up in the latest feline fashion! Here's a few of my favs:
This person right here actually won first place in the fashion contest! Looks so cute with my Jiji!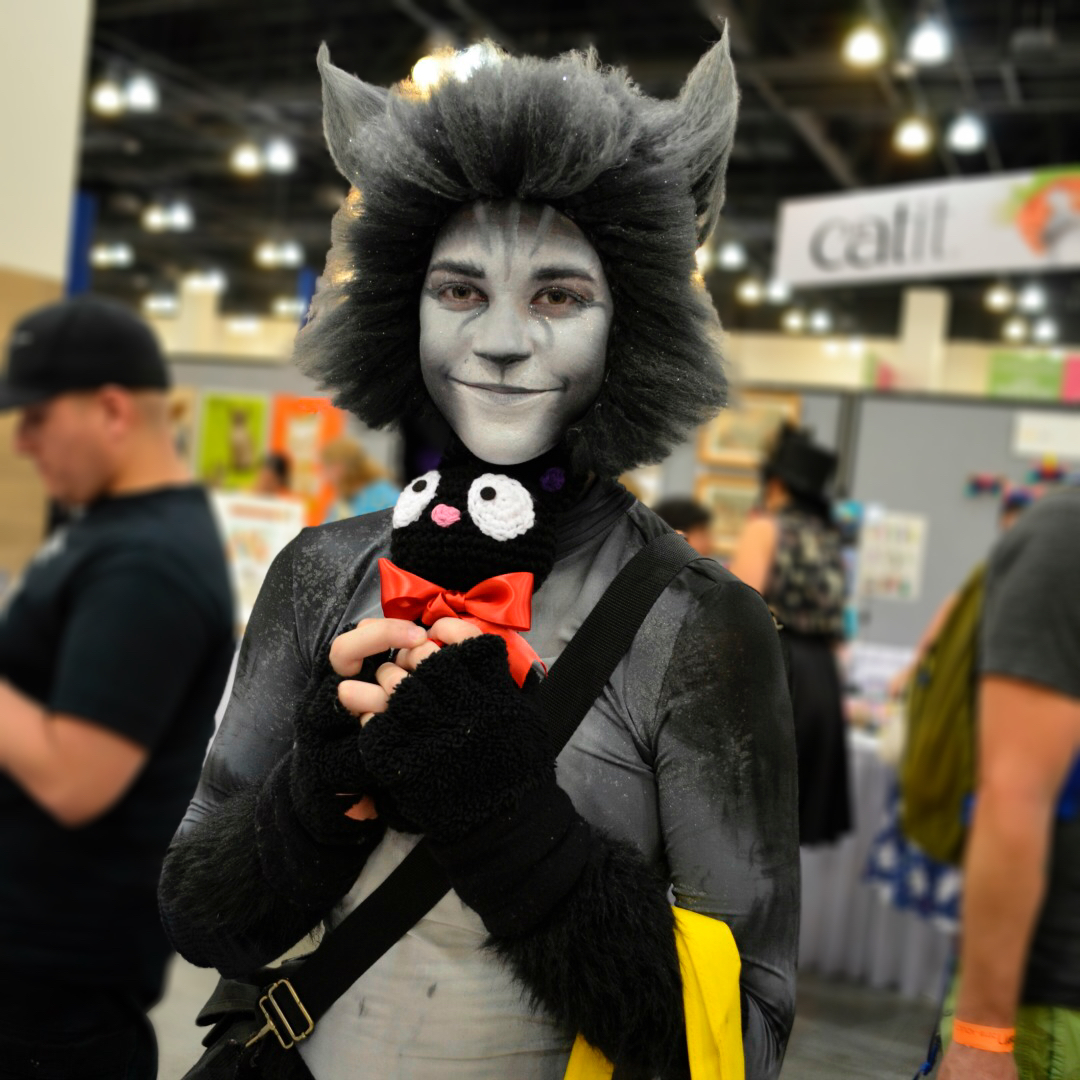 She had such a cute take on Garfield, complete with Pooky!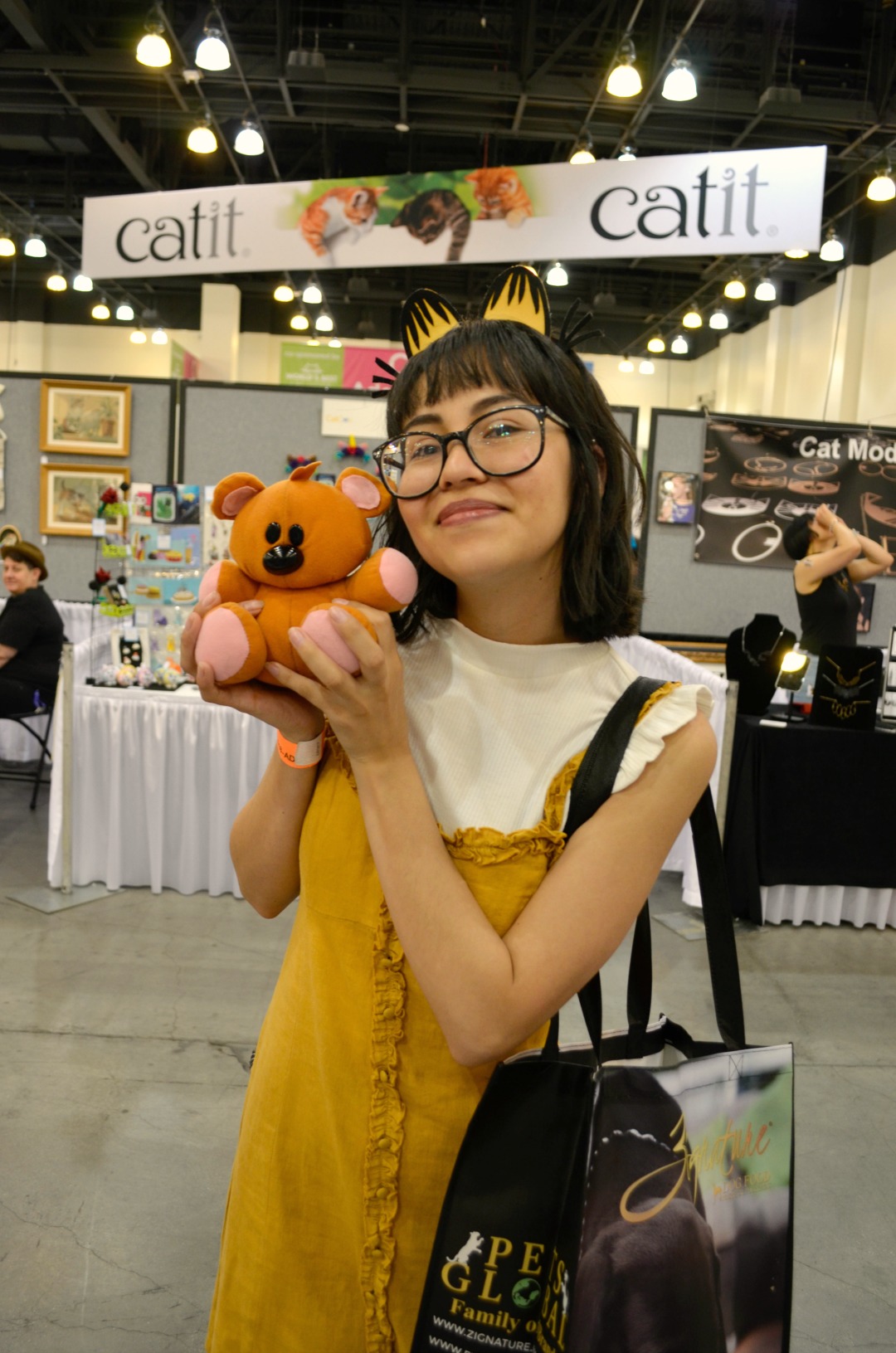 I also met another needle arts person. She knitted her complete outfit as well as crocheted her bag!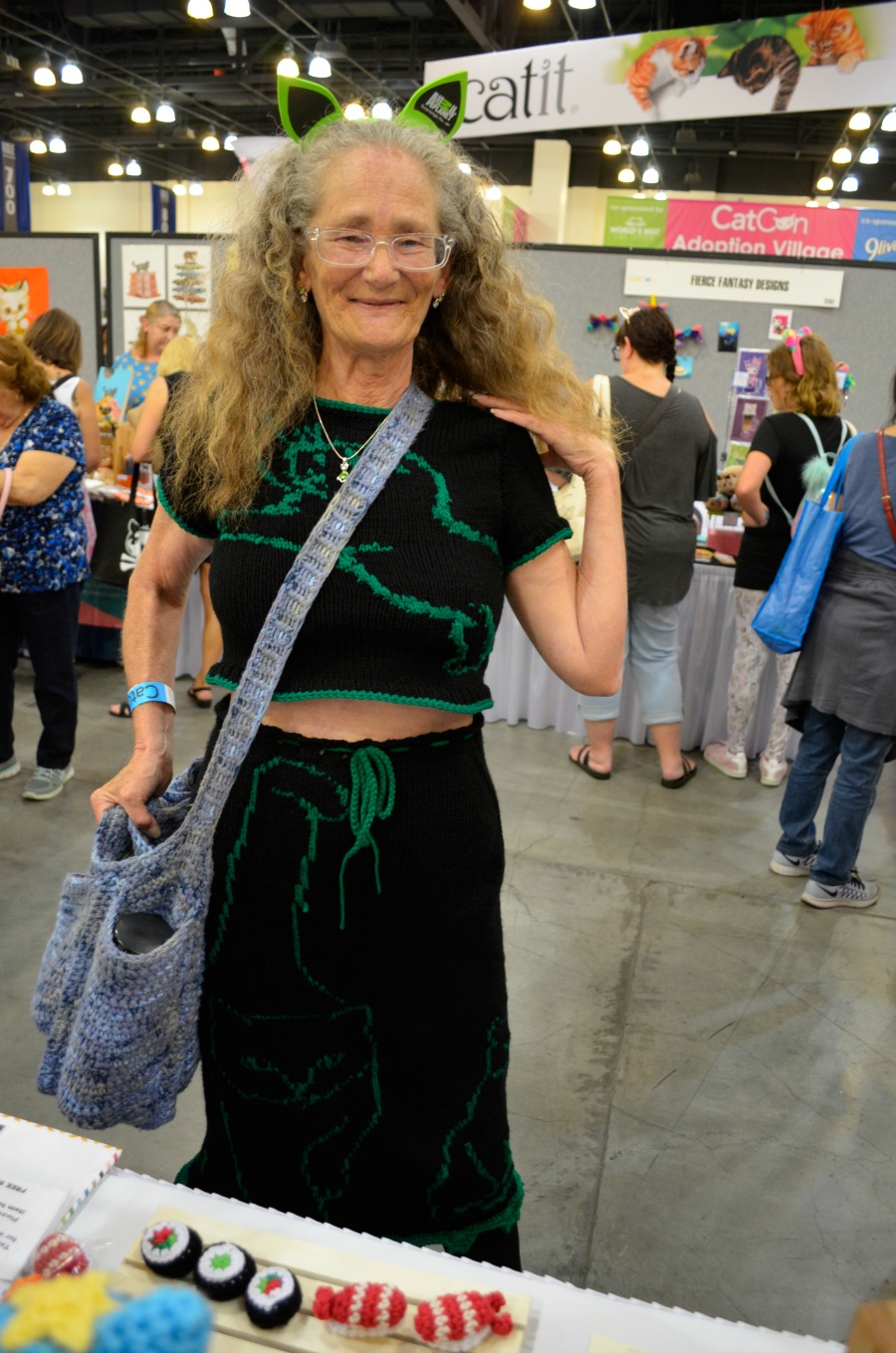 Love these UniCats!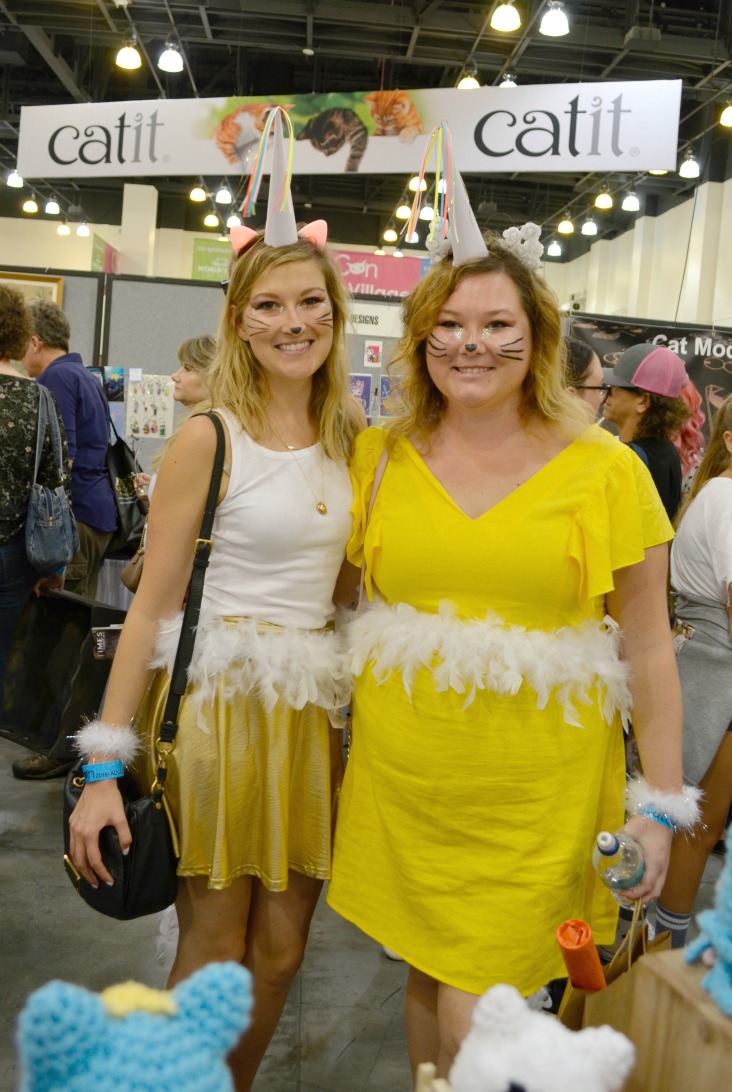 This was a mother and daughter duo who sewed their own cat fashion clothes.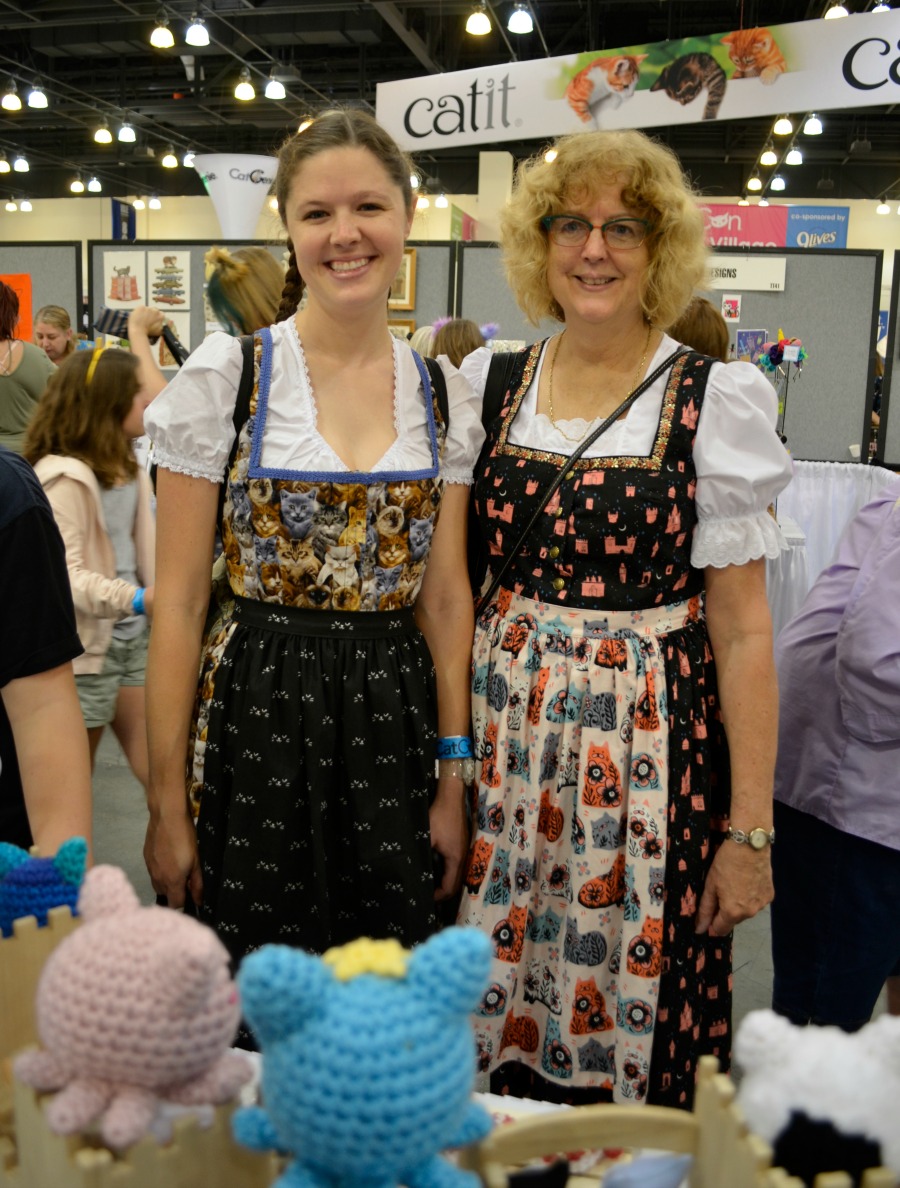 I was telling the girl "You are Pajama Cats!" And she was "No, it's I'm the Cat's Pajamas!"

I was about to tell this guy he was at the wrong con, but take a closer look at what makes up his shirt, hmmm…. Quite clever!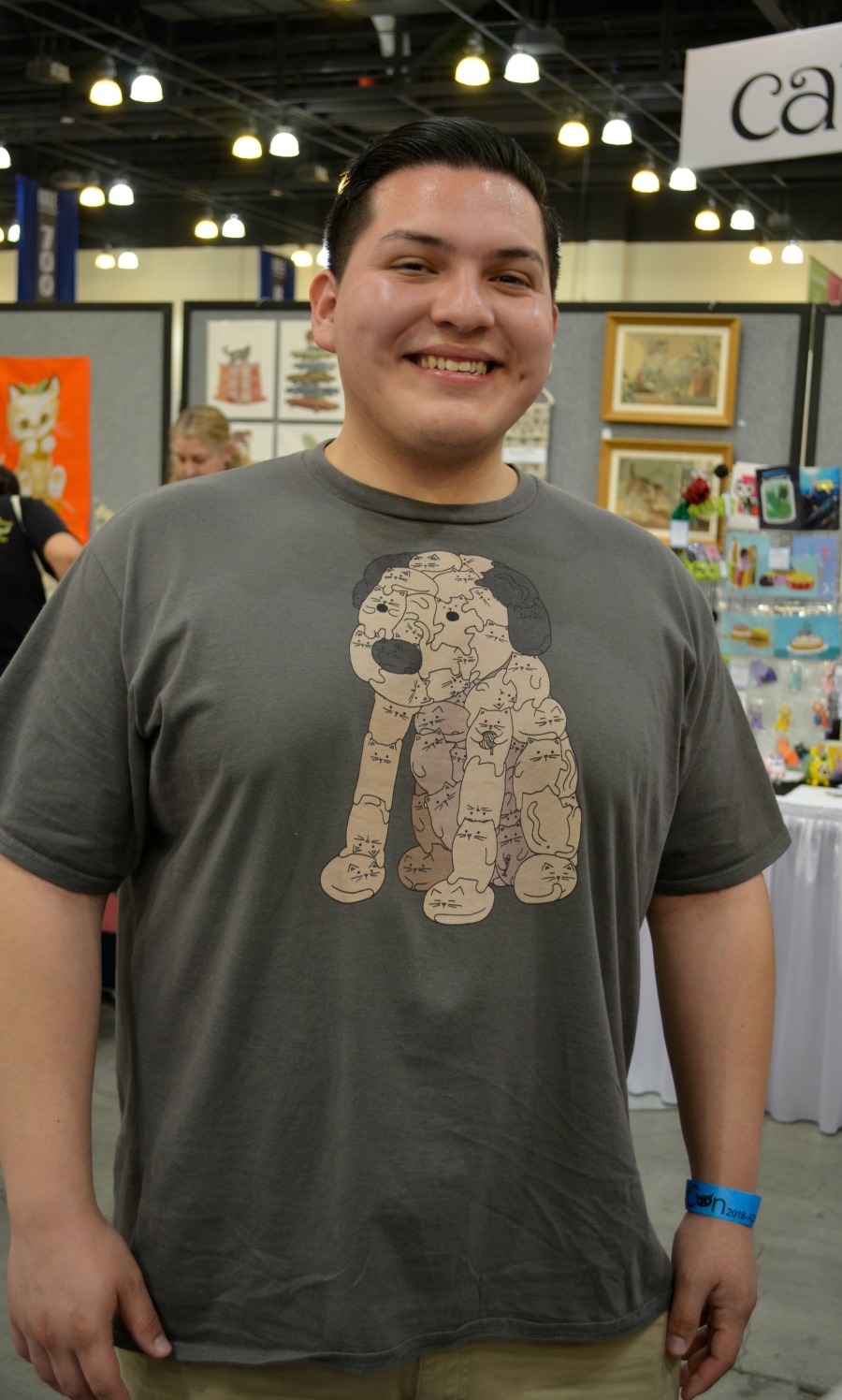 These people brought their cats with them in stick form! They owned 7 cats altogether.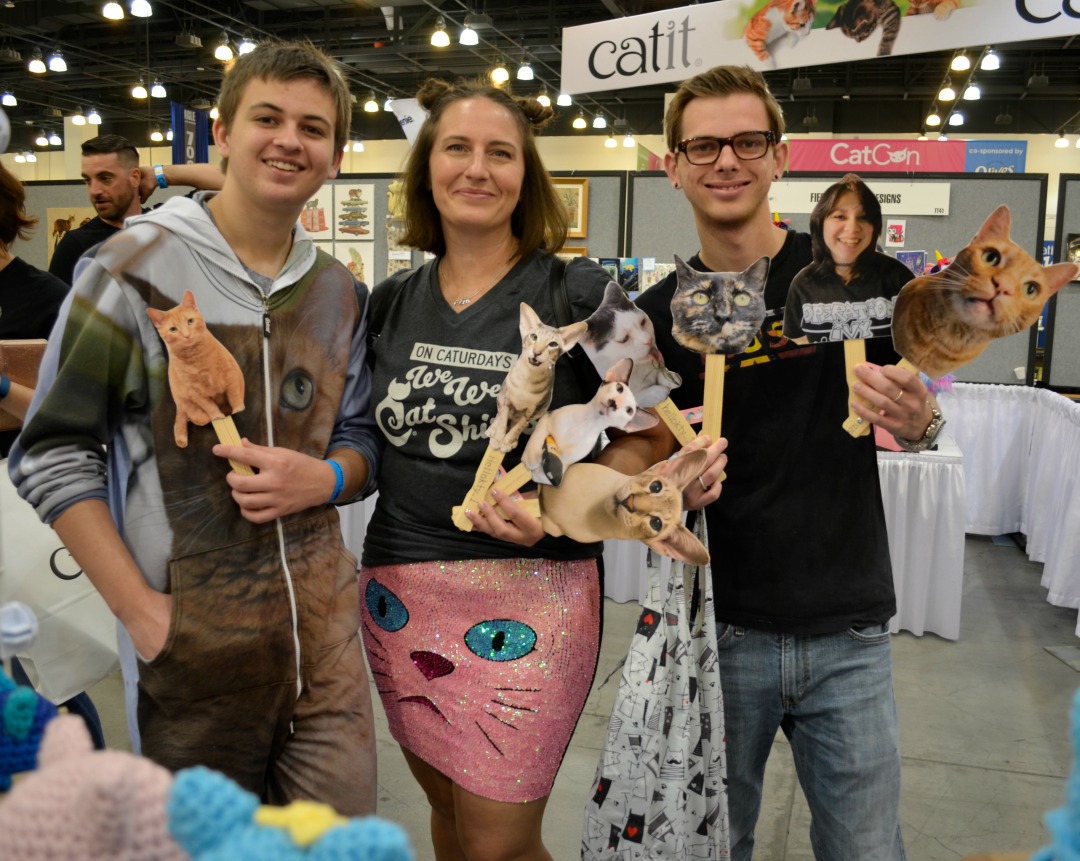 And this lady, was smart in the heat of California lately to create a balloon cat mask for herself! It's lightweight and comfy!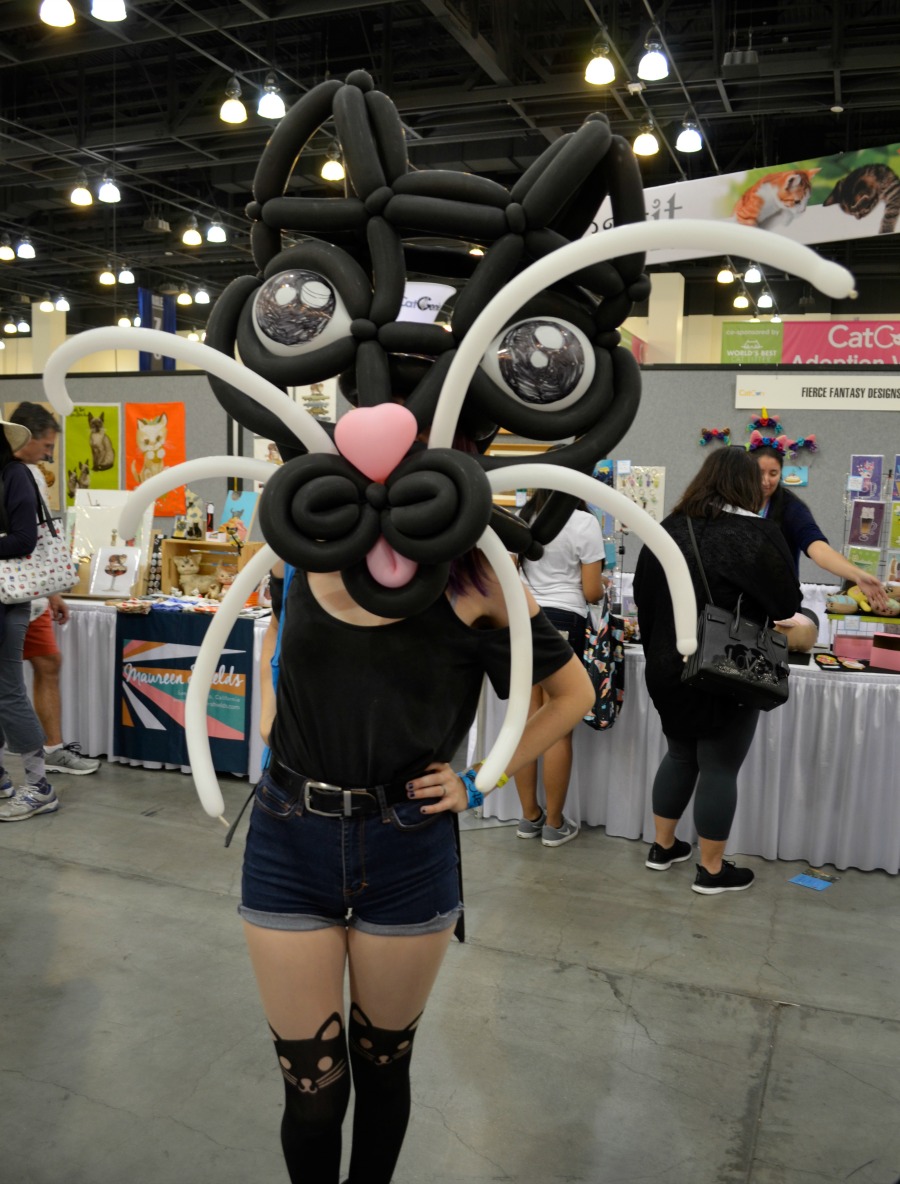 Of course, Catcon isn't complete without a furry!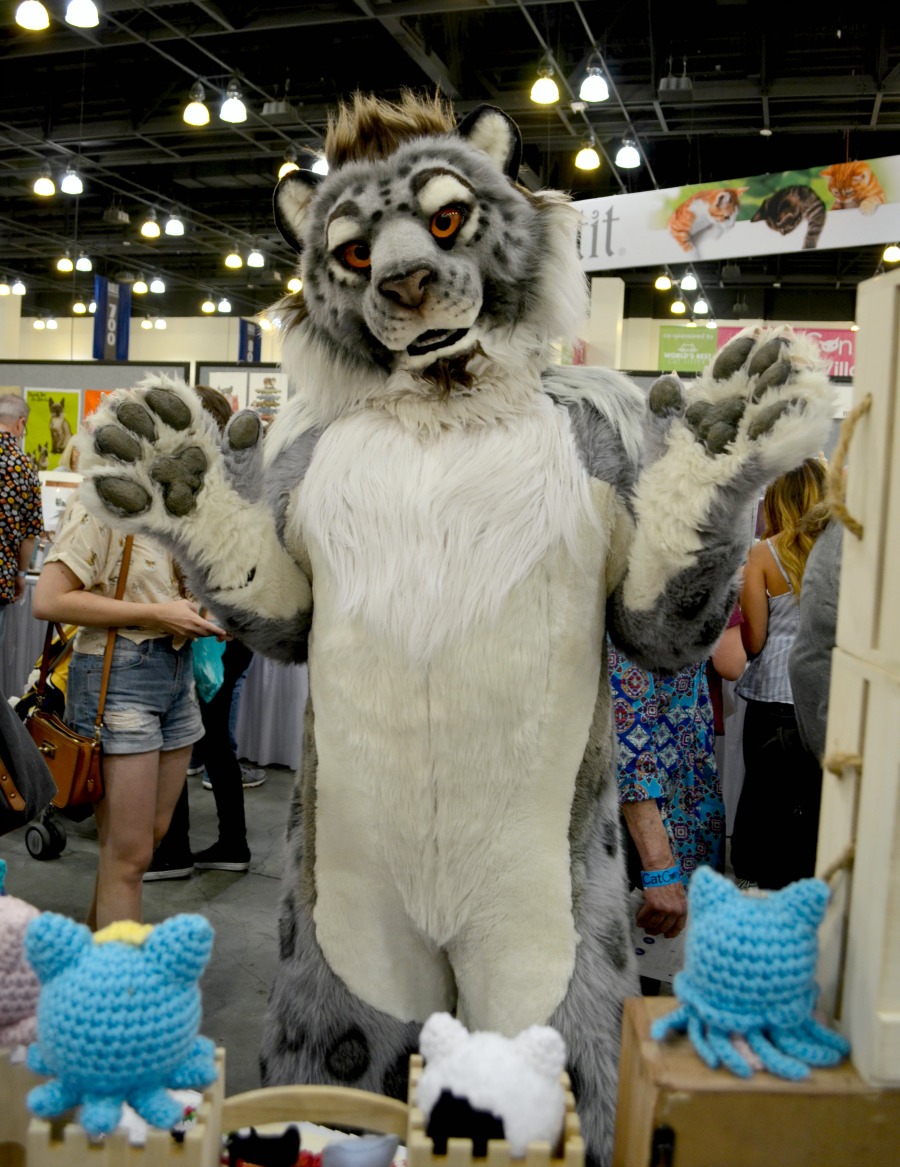 EXHIBITORS
There were so many lovely exhibitors! I was a bit busy so I didn't get a chance to get to visit everyone, but I did manage to do some shopping myself.
I got a kick out of this Taco Cat Bed from ShopMeoow and had to get it for my Cat, Callie!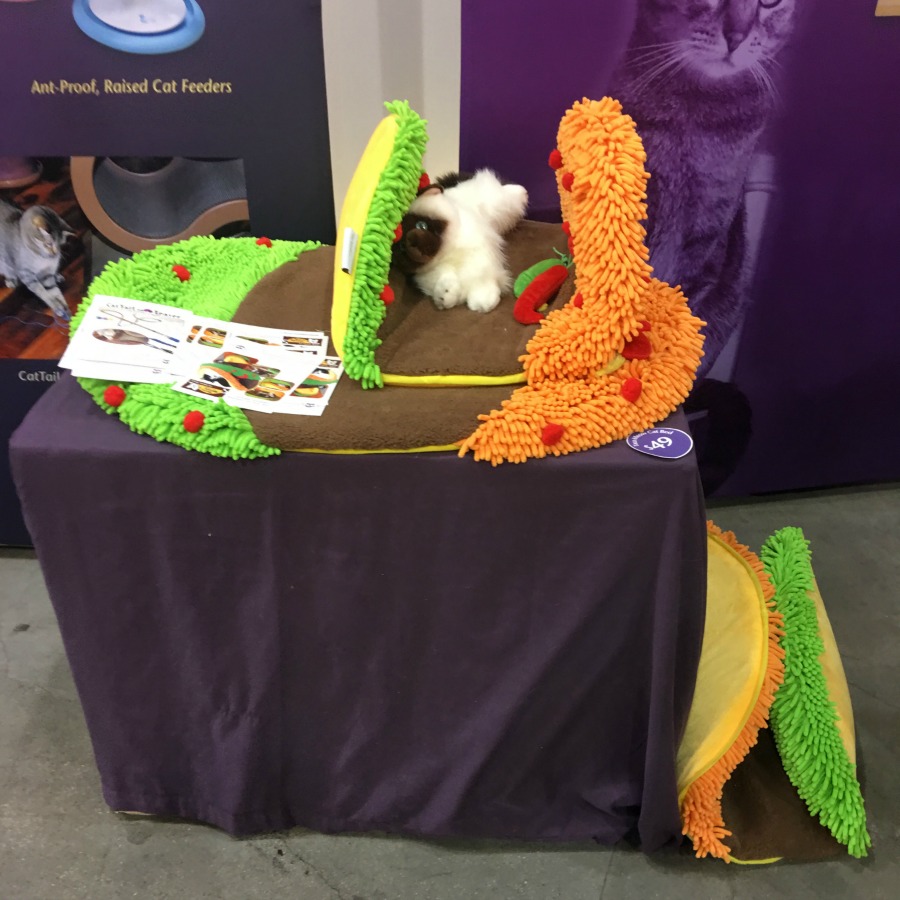 Here she is enjoying it. I made it into a Tostada here.

Also got this cute mouse toy from Bruce and Fox Designs. It was filled with Catnip and Silver Vine, which I hear is actually more potent than catnip!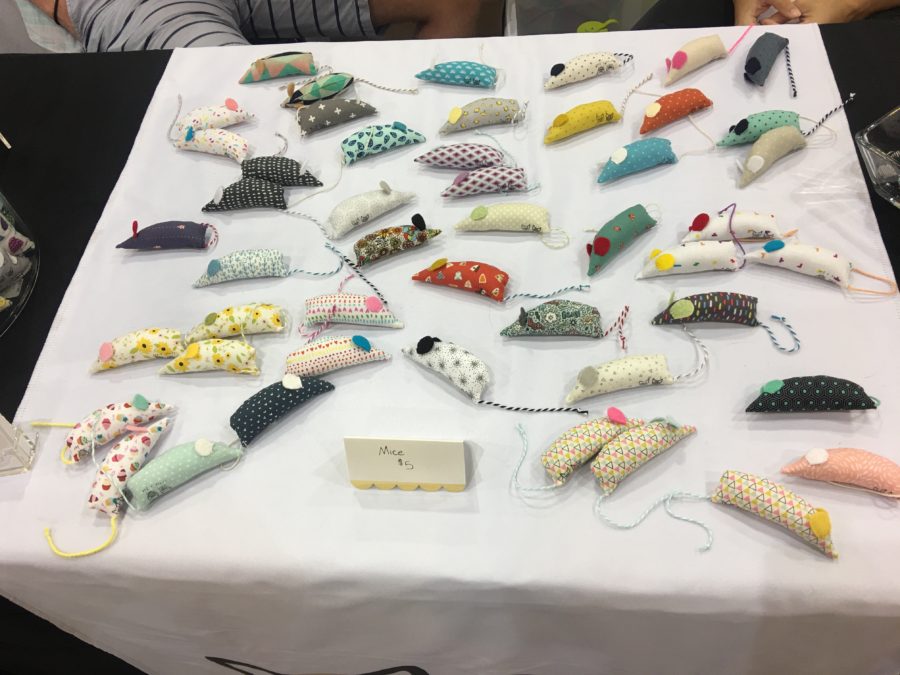 Got this Rilakumma Gray Tabby for my sis! I actually nabbed the last one in stock, woohoo!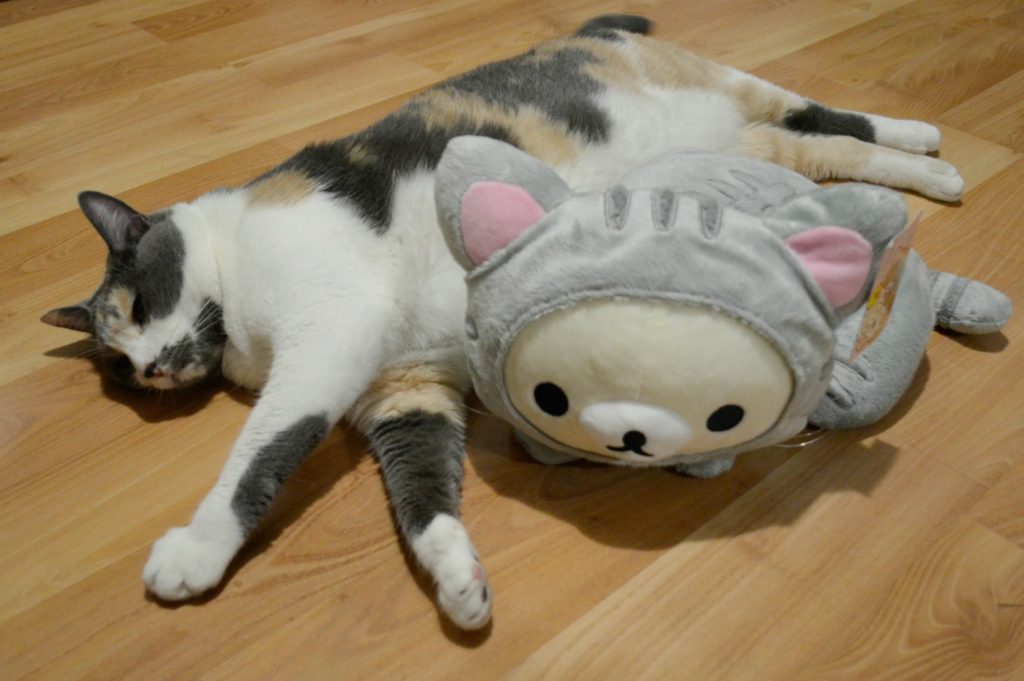 Adorable Cat Tees by Tasty Peach Studios. I got the Calico King because it reminded me of Callie, diva attitude and all.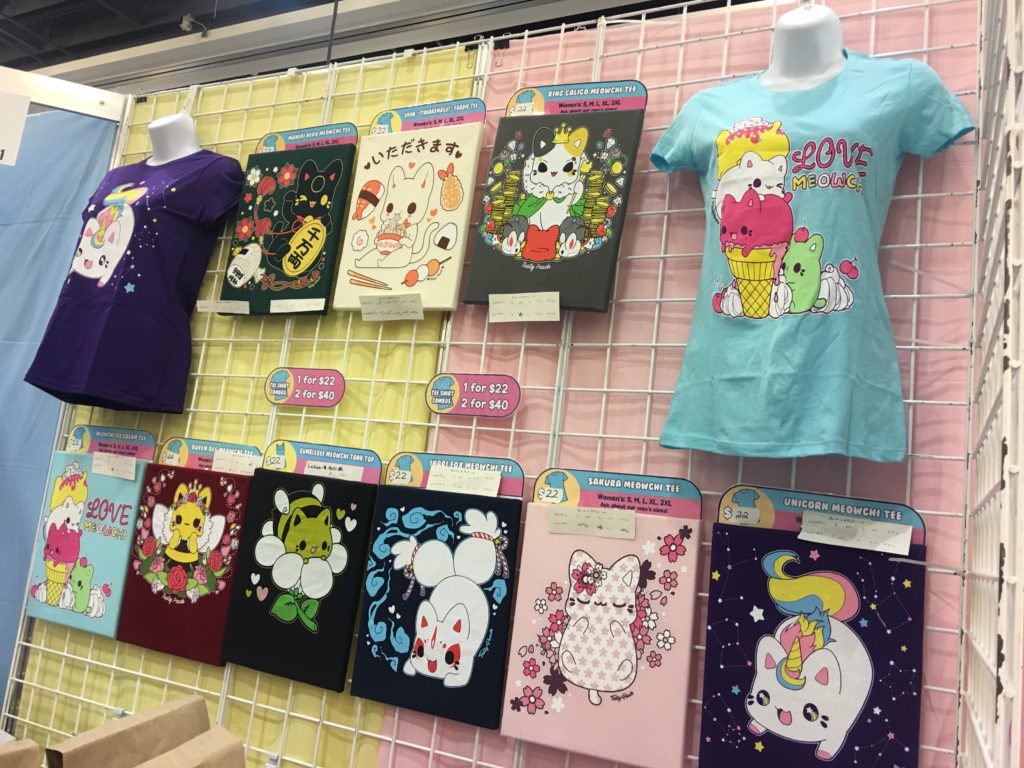 Look at this fun rosette award for I got for myself that says Cat Person from Magic Circle.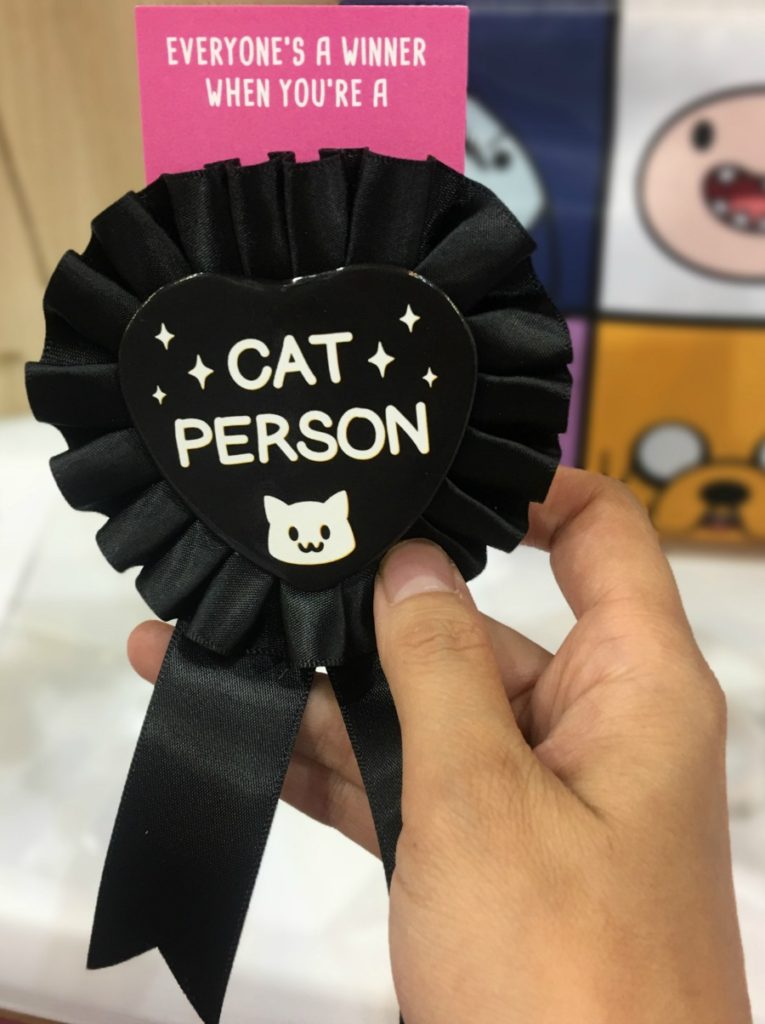 I got some decor for my backyard with this cat plant holder by Marcy Very Much. I haven't decided yet what kind of plant to put in it yet though although I know it'll be some kind of succulent!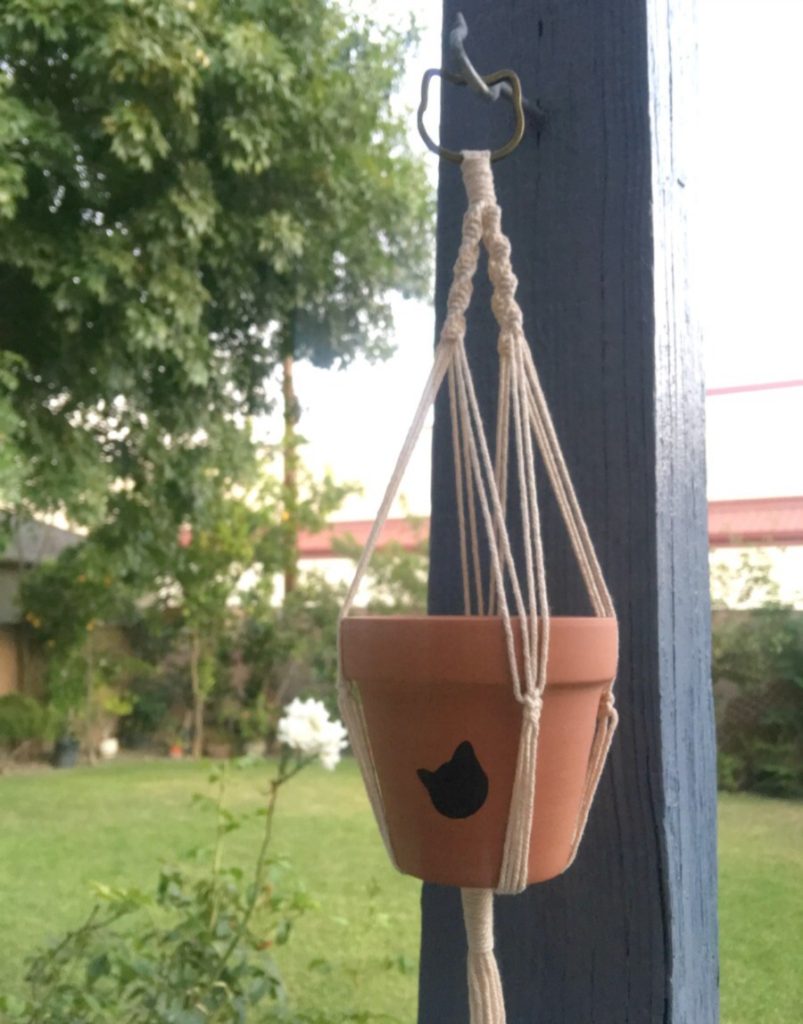 My friend also got this whimsical ceramic cat insense holder by Hungry Munchy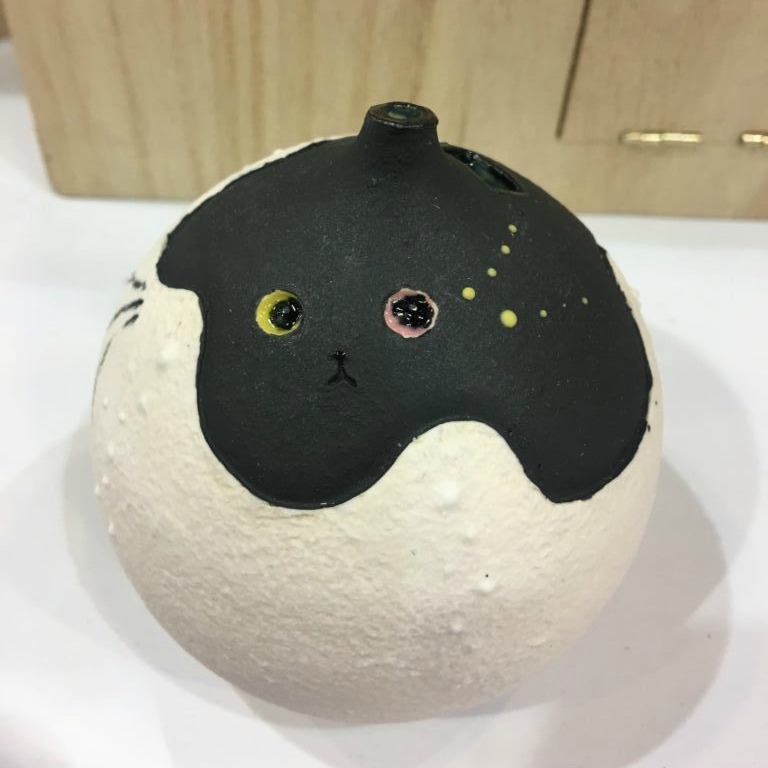 Some other fun Cat Crafts include these Faux Taxidermy by Misfit Menagerie: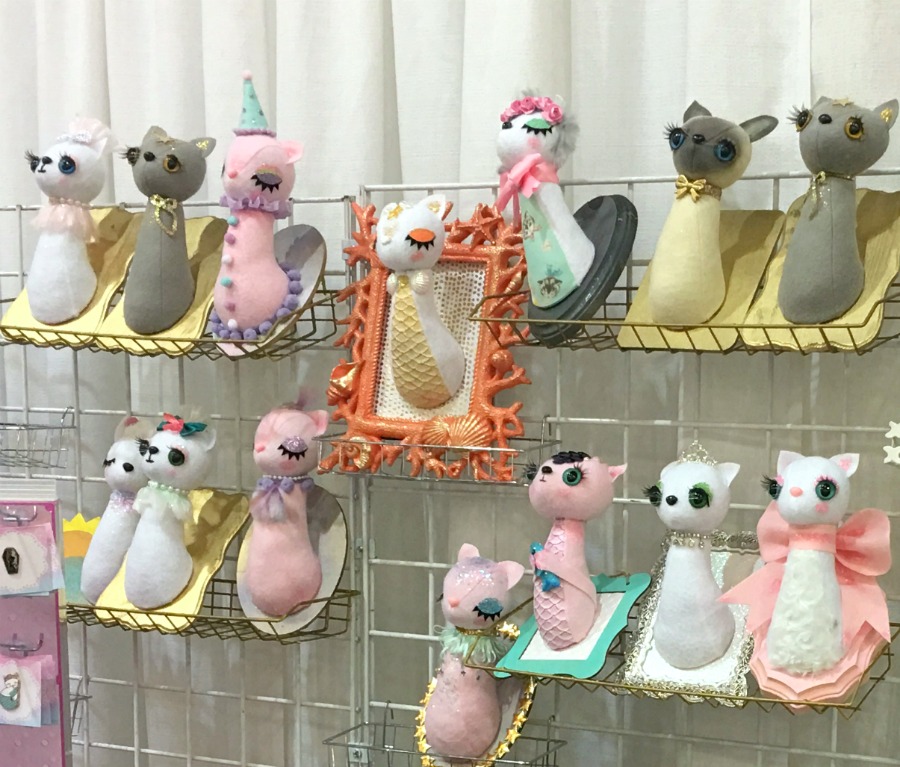 And these awesome crystal quartz cat accessories by LouLeeAndMee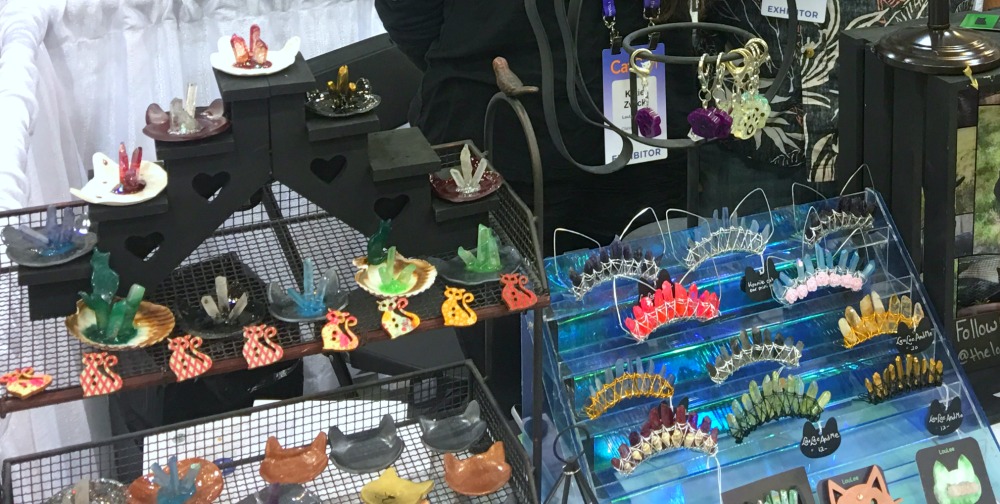 There was tons to see and do. It was so lovely being surrounded by the catloving community. I couldn't think of a better way to have spent the weekend! Thanks to everyone who came by my table! Just seeing all the cat fashion and all the creative artists out there was so much fun and inspiring. Hope to see you all again next year!