Titan Con was held on the campus of California State of University, Fullerton and was for one day only.  This was only its 2nd year and my first time attending.   It's a small but growing con. It had about 5000+ attendees this year.  I loved the youthful vibe of the crowd and how it was busy but not too overwhelming (like how some big cons can be).  Best of all the event was free to the public and there was also free parking!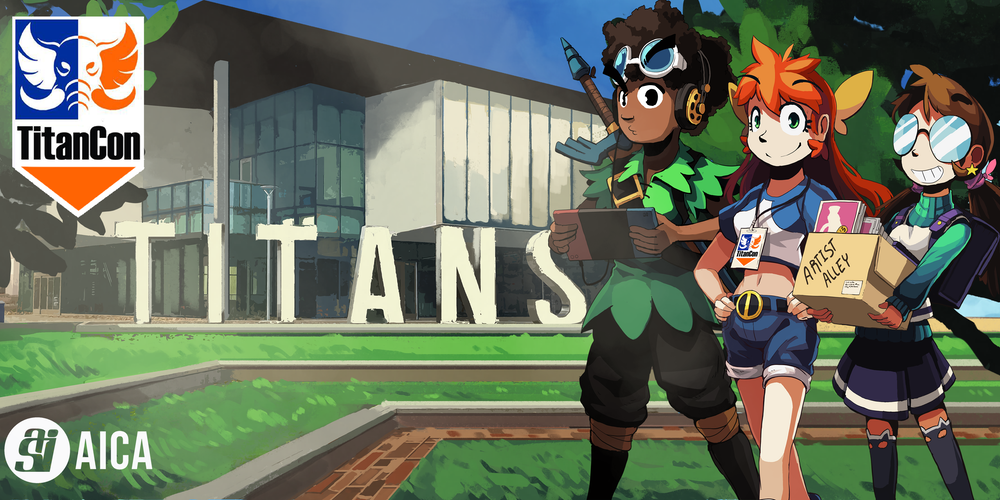 They had the artists and vendors setup early by 8am in the morning (although the con started at 11am) because there was also a race going on that morning.  And luckily I lived near enough to the venue that I was able to just drop off my display structures and then go home to get cosplay ready.  Because there's nothing fun about being in costume and then having to huff and puff bringing in all your artist supplies and inventory :P.
So after putting on my cosplay and picking up my sister, we trekked on back to campus and set up our display complete with all the amigurumis I had created.  Here's a look below at some of the creatures!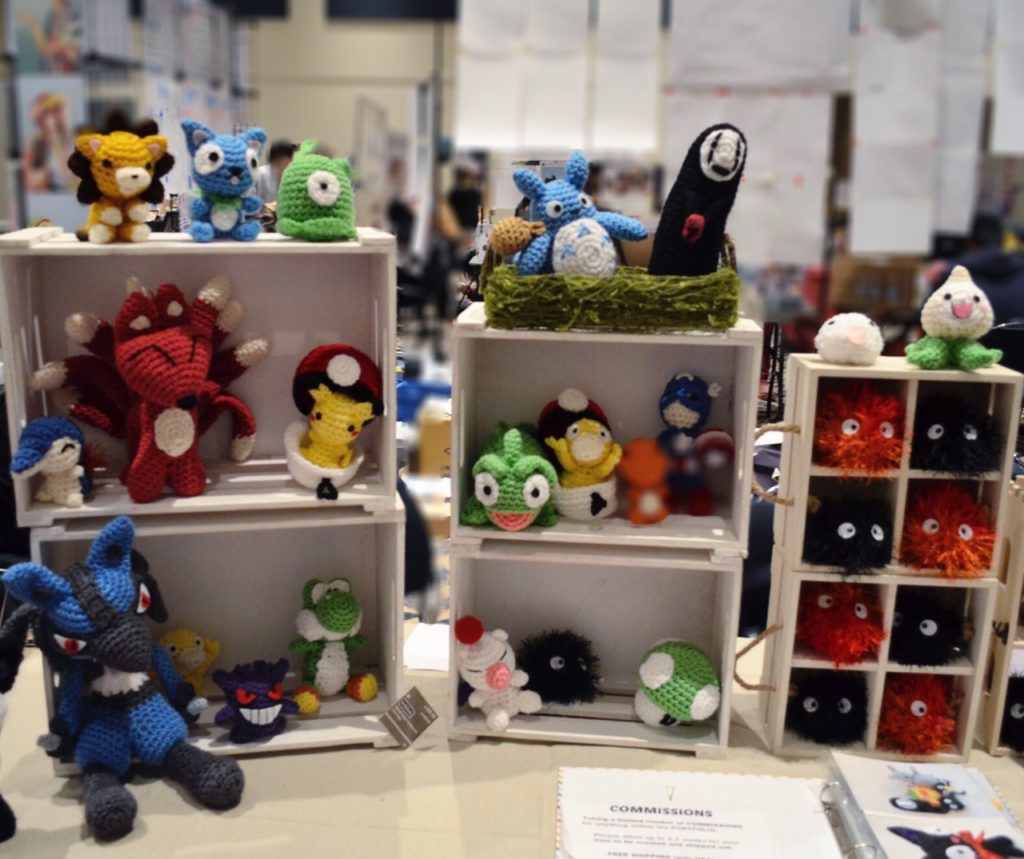 If you've seen me display at cons before, you'll notice that the setup is a bit different!  I got a bit tired of using my white wire cubes and thought it would be fun to try a different sort of setup.  I wanted to go for a more cottage chic aesthetic so I got some off white  and neutral wooden crates.  I like the more crafty feel it gives off.  Plus it was so much easier for setup as the cubes take forever to setup.  Here I just set one down and voilà, finished!  Plus it's a bit like Tetris and I can stack them or flip them in whatever various ways that fits my mood or ambience :D.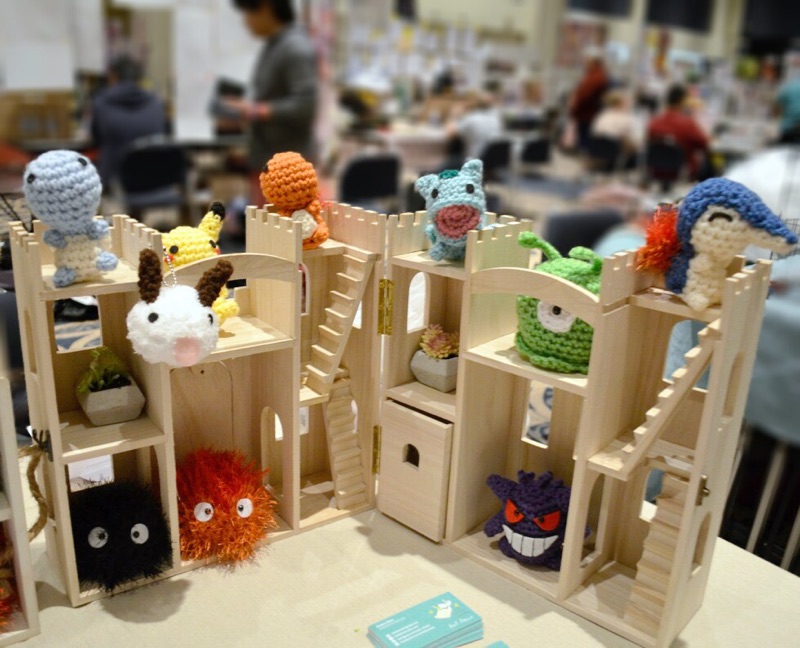 I really love this piece that I found recently too.  It's actually a castle that closes like a briefcase, but it opens up like a dollhouse and I like to put in various chibi size amigurumis for some fun playful action.  You can't see it here, but it even has a drawbridge on the other side.  If I were a kid, I would have totally loved to play with this.  Who am I kidding, I still would play with it now =P.
Artist Alley was pretty packed throughout the day, but luckily with my sis there, I was able to get away with my friend, Sarah, for a bit and take in some time for a quick photo shoot of my cosplay.  It was the debut of Kikyo from Inuyasha.  She's dressed as a miko (shrine maiden) and is in a red hakama (wide legged pants like culottes) and a white haori on top.  She's an archer, and so also carries a bow.  Here's my favorite shot below.  I loved that the campus has a lot of greenery and so many good spots for cosplay photo opportunities.
There were actually surprisingly, quite a few Kikyos at the con, maybe even up to 4!  For an older anime, that's pretty amazing.  I also found some more of the Inuyasha crew back at Artist Alley and we stuck a pose.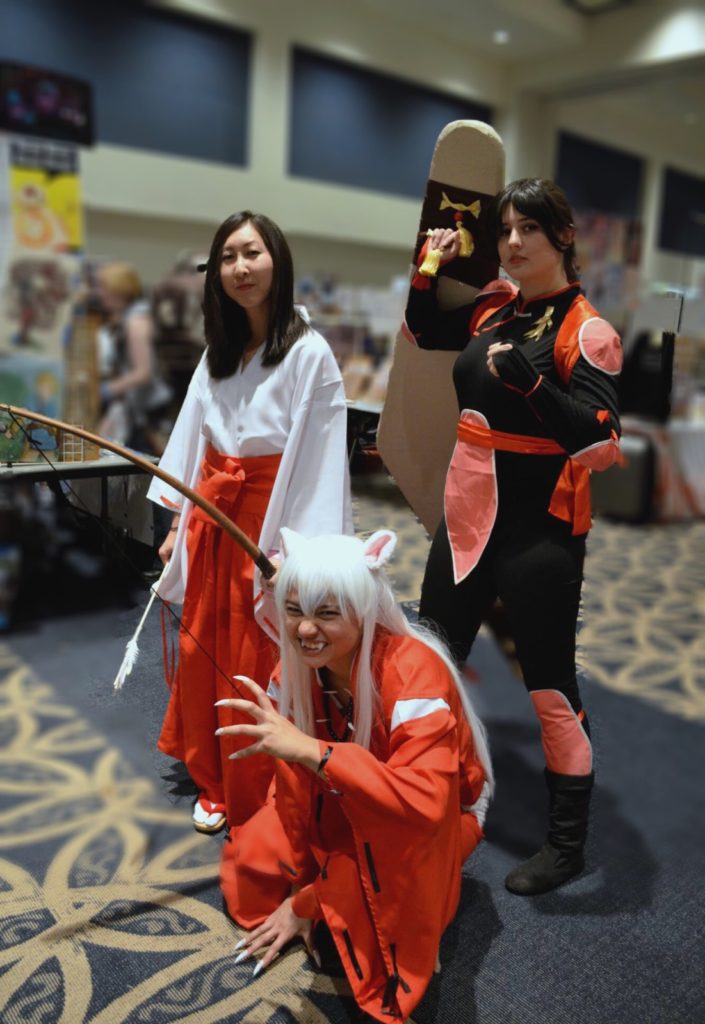 I'm always so glad to meet new people at the cons and see the amazing costumes that people come up with.  Here are a few of my favorites interacting with some of my amigurumis.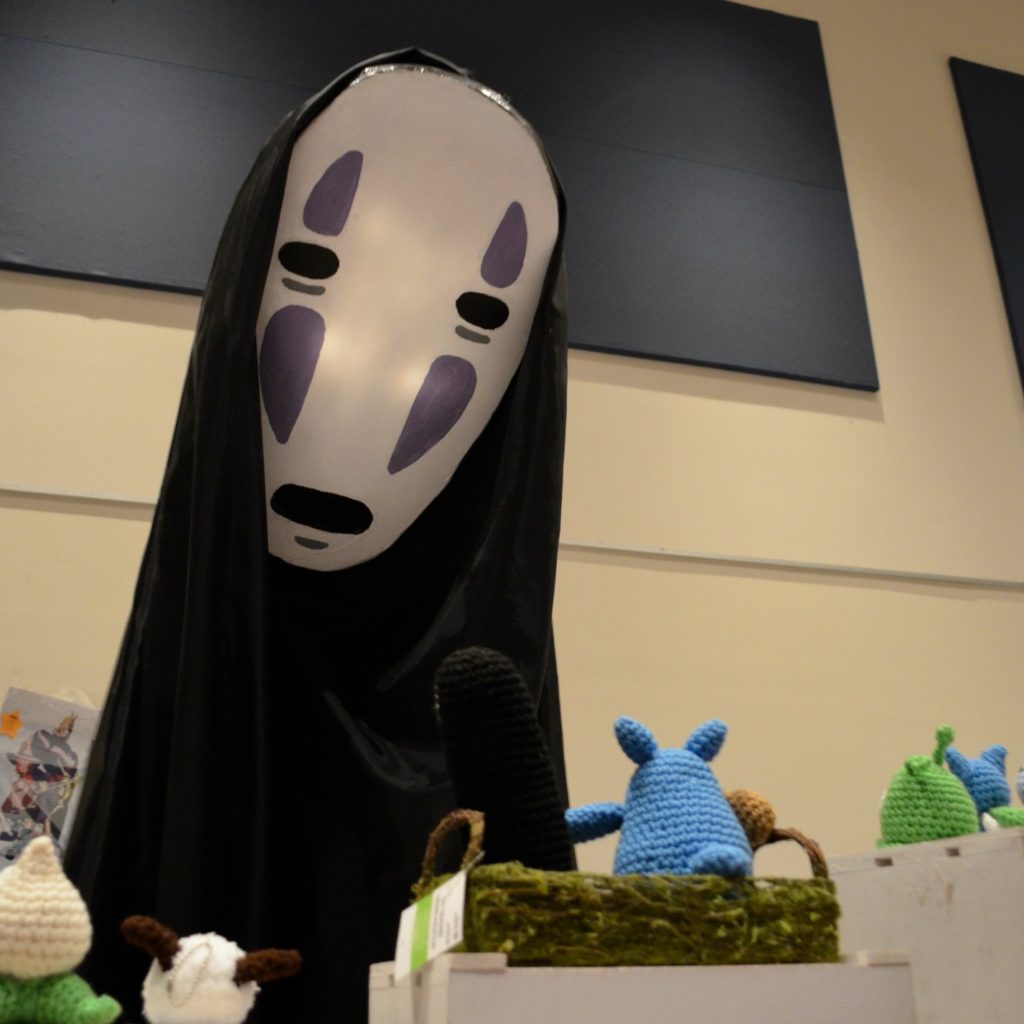 No Face:  "Hmmm… Now which one of you shall I eat first?"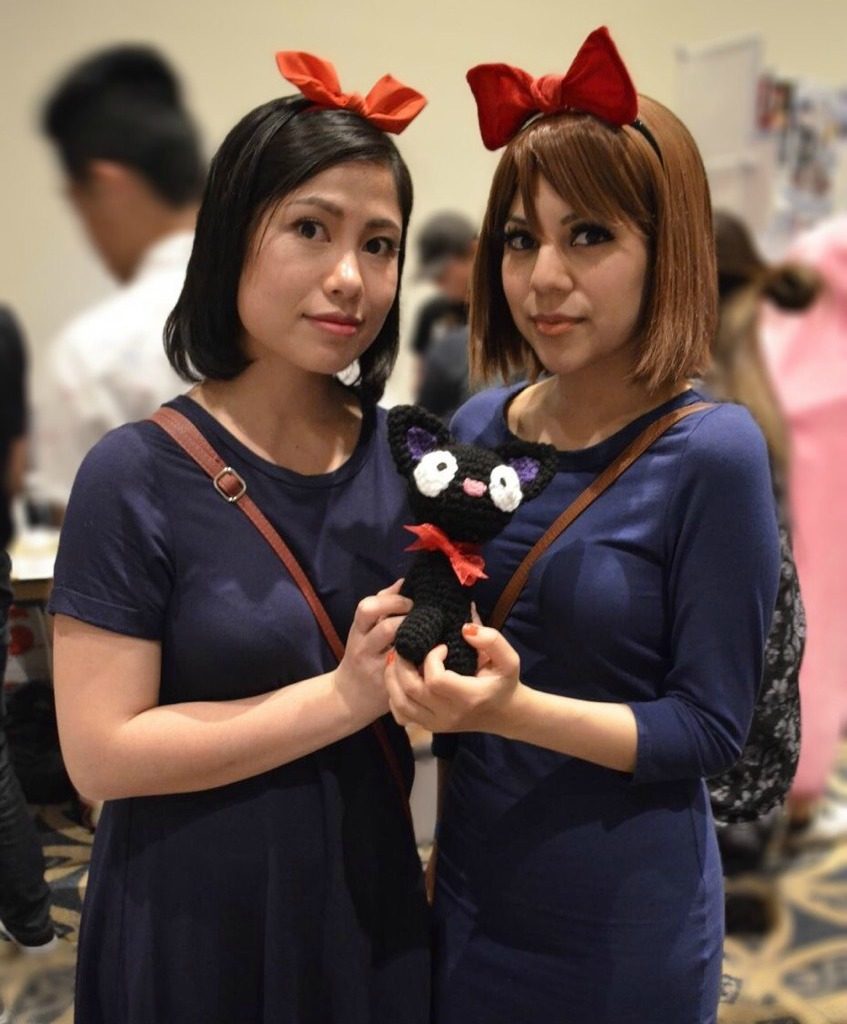 Cute Kiki twins with Jiji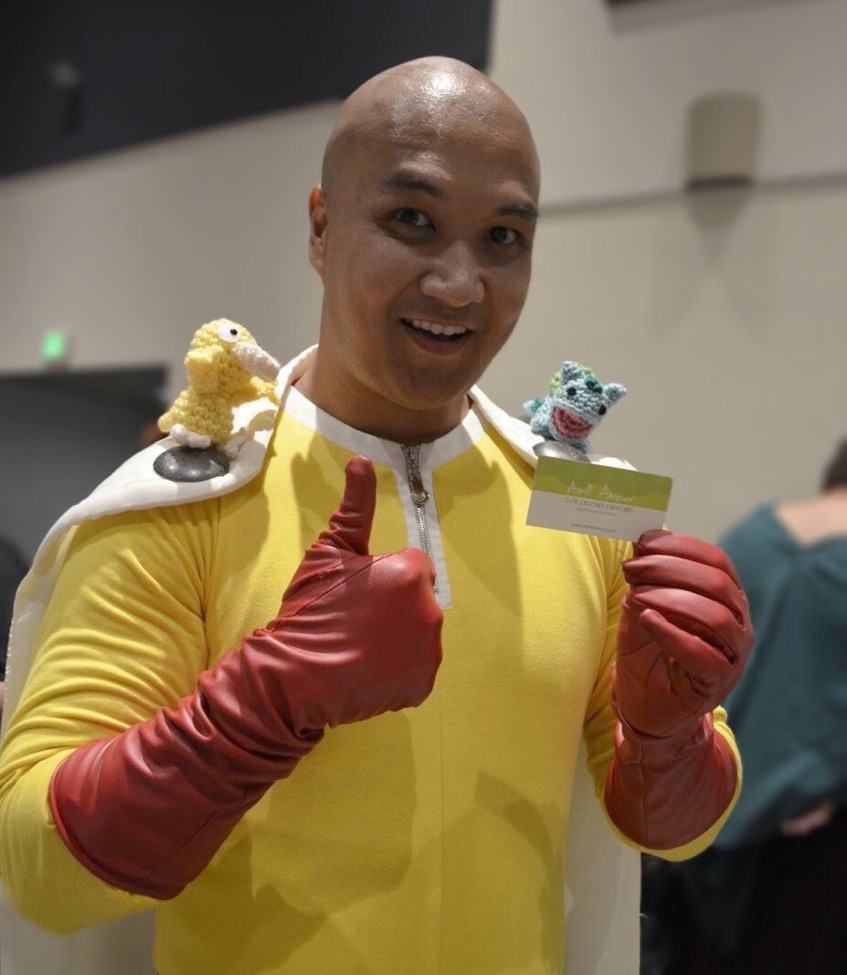 Saitama the One Punch Man: "I, 100% endorse these amigurumis"
Lucario: "I've found my Mini Me! I'm never letting go!"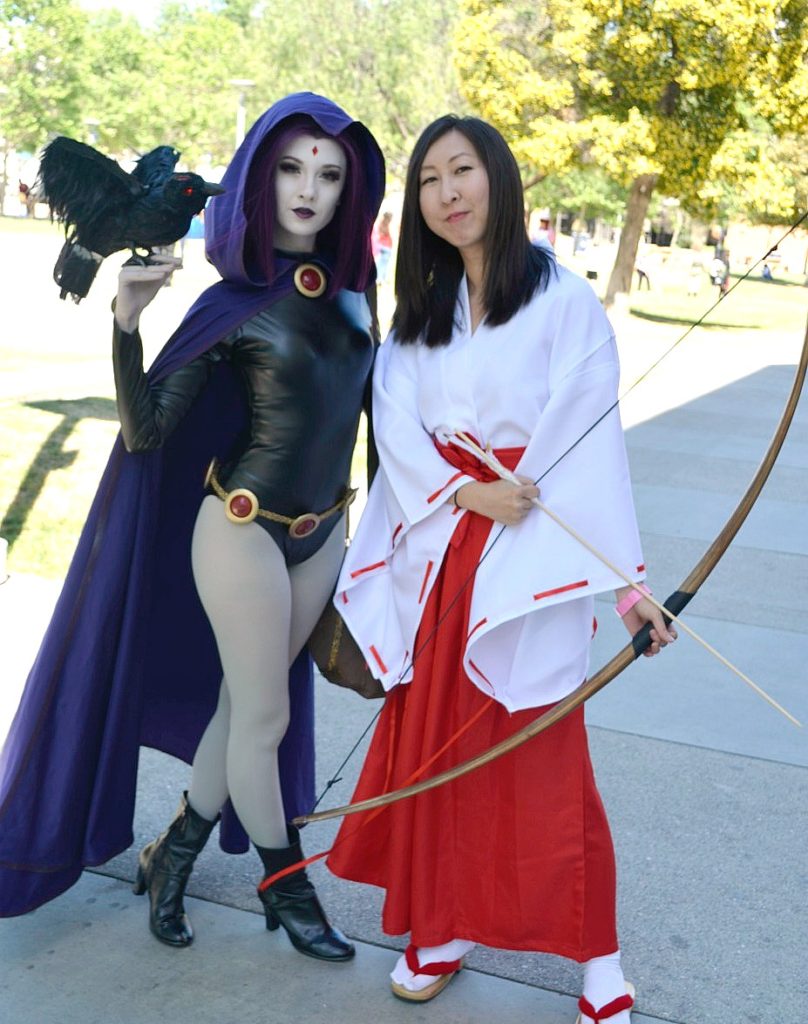 Another highlight of the con was when I ran into one of my favorite cosplayers, hendoart.  How good is her Raven Teen Titans cosplay?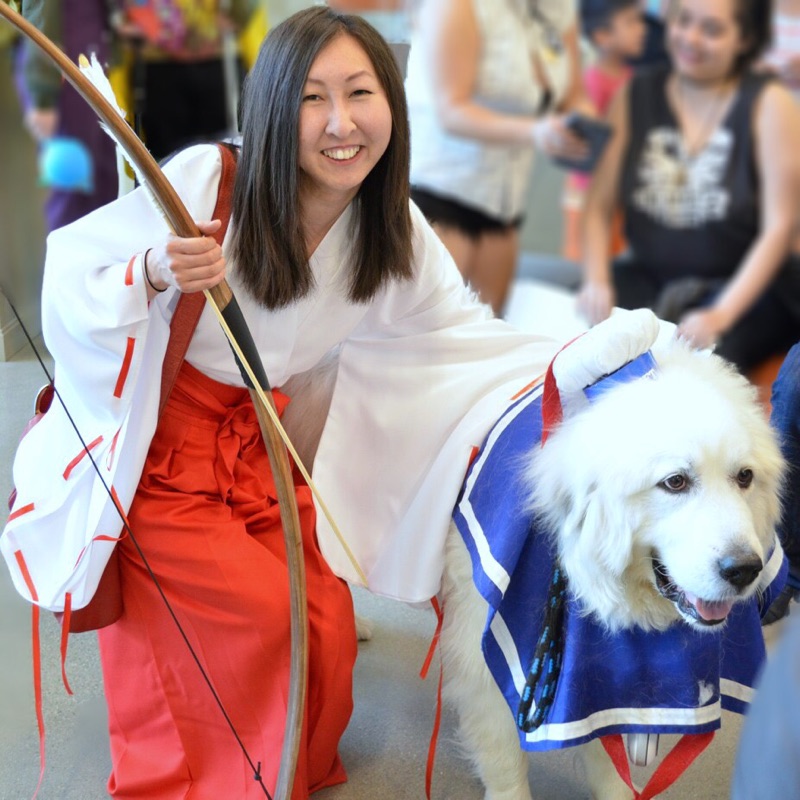 And last but not least, look at this adorable dog in a Ghostbusters Marshmallow cosplay. He's so huge (could be a direwolf!).  He's a Great Pyrenees dog breed, 5 years old, and weighs 150 lbs!
All in all, fun times at Titan Con. Hope to see you next time!