One of the questions I get often is "How do you cut felt in perfect shapes for the eyes of your amigurumi?" Well, my secret is I do NOT cut them out by hand. If I had to painstakingly cut out each and every felt eye for my amigurumi by hand, I'd be crouched over felt forever and never have time for anything else! Instead I have a handy tool I use that saves me plenty of time and grief from wobbly felt shapes.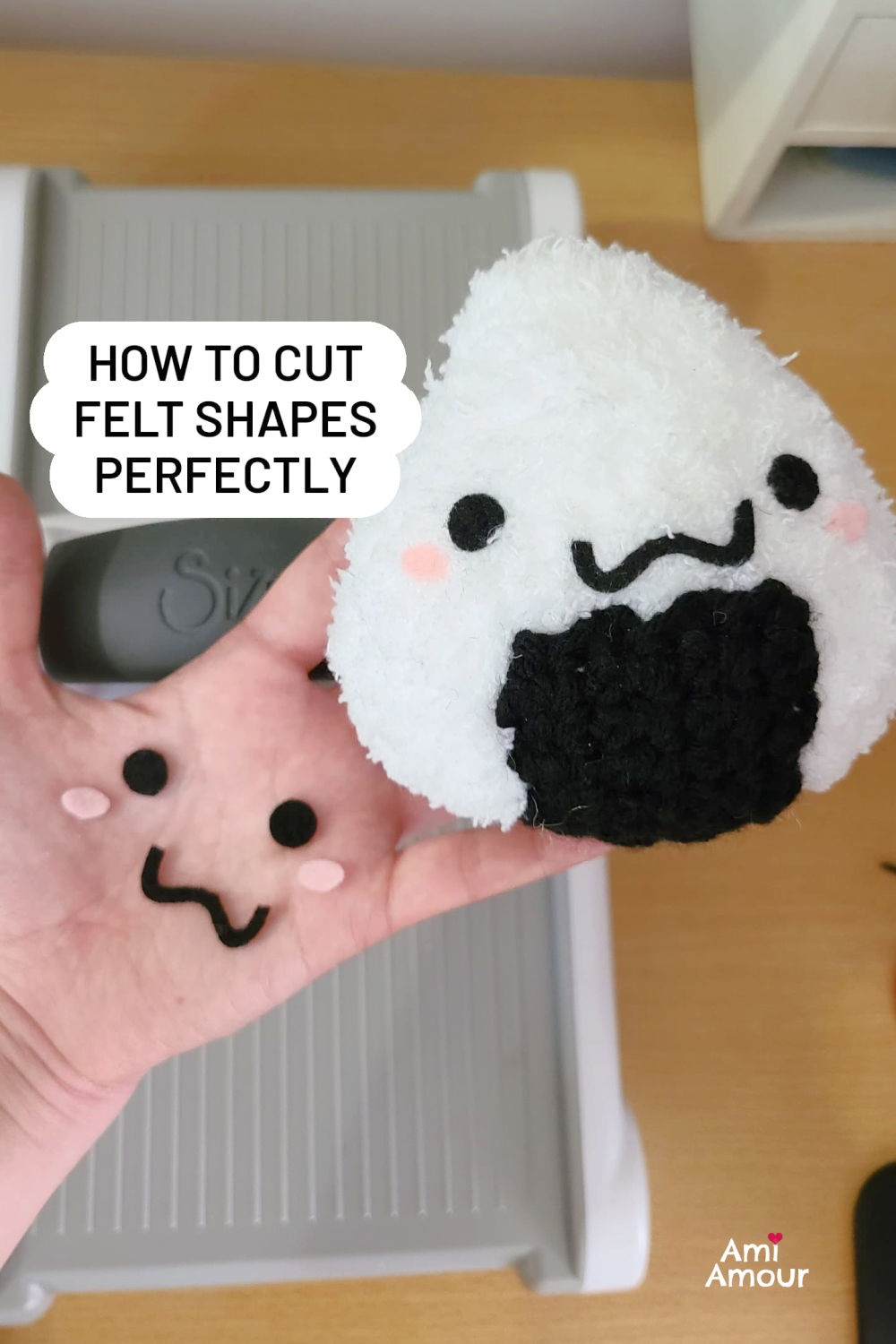 I make a lot of amigurumis, and I often like to use felt as a detail on my amigurumis. I will use felt to make up their facial features such as their eyes or their cheeks. I like the clean look it gives them as well as the softness of felt. So ever since the beginning of my amigurumi journey, I've always been on the hunt for a faster way to cut out clean felt shapes.
Believe me, I tried everything. A hole puncher? Nope, that doesn't cut through felt. Perfecting my scissor cutting skills? Very frustrating, not to mention tedious! Luckily through my research and tons of googling, I somehow came across the Sizzix die cutter machine. I saw that they could cut through paper easily and I thought "Hmmm… maybe they can also cut through felt."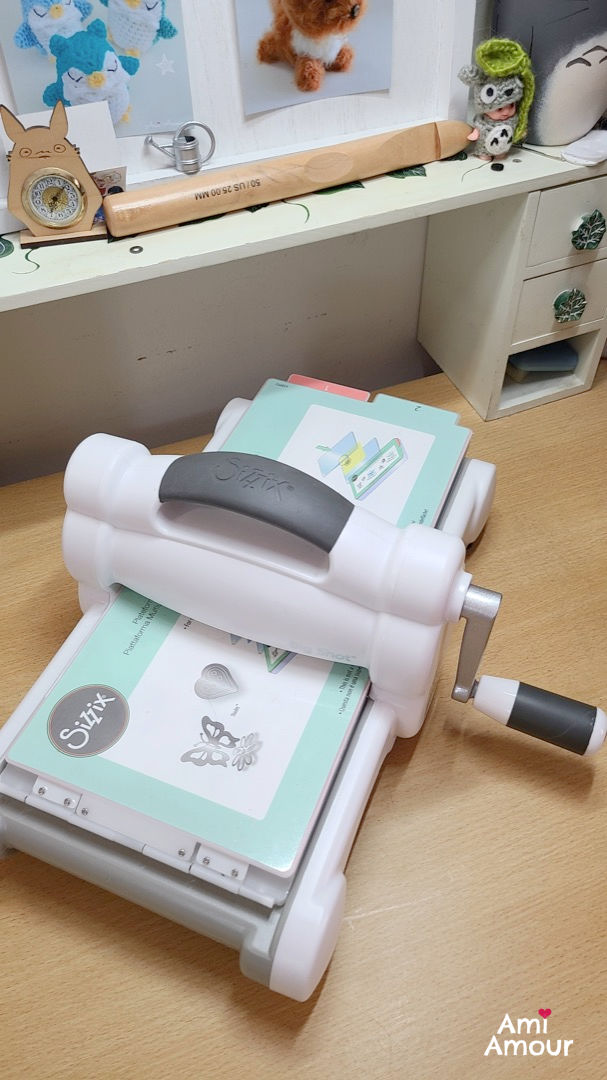 [Disclaimer: This post contains affiliate links. This means I may receive a small commission if you decide to purchase anything by using one of these links.]
So I rolled the dice (or should I said rolled the die :P), went out and bought a Sizzix machine. I then looked through their die cut shapes or their BIGZ dies, looking for ones that would work well for my amigurumi.
Now fast forward more than 10 years later (yes, I can't believe I've been making and designing amigurumis for that long!) and I'm still using the same Sizzix Die Cutter to cut out my felt shapes. It still works really well and I've made hundreds, thousands, of amigurumi since then. This was a total game changer for me!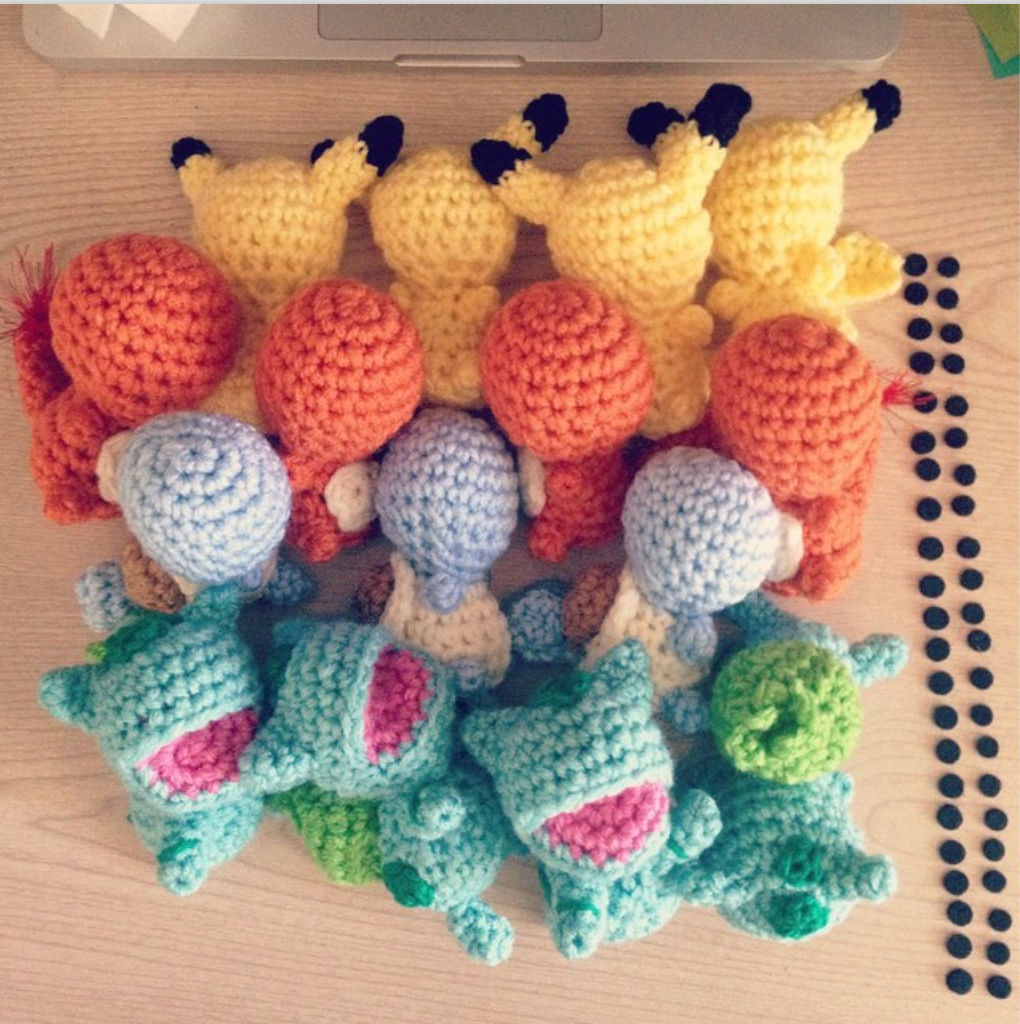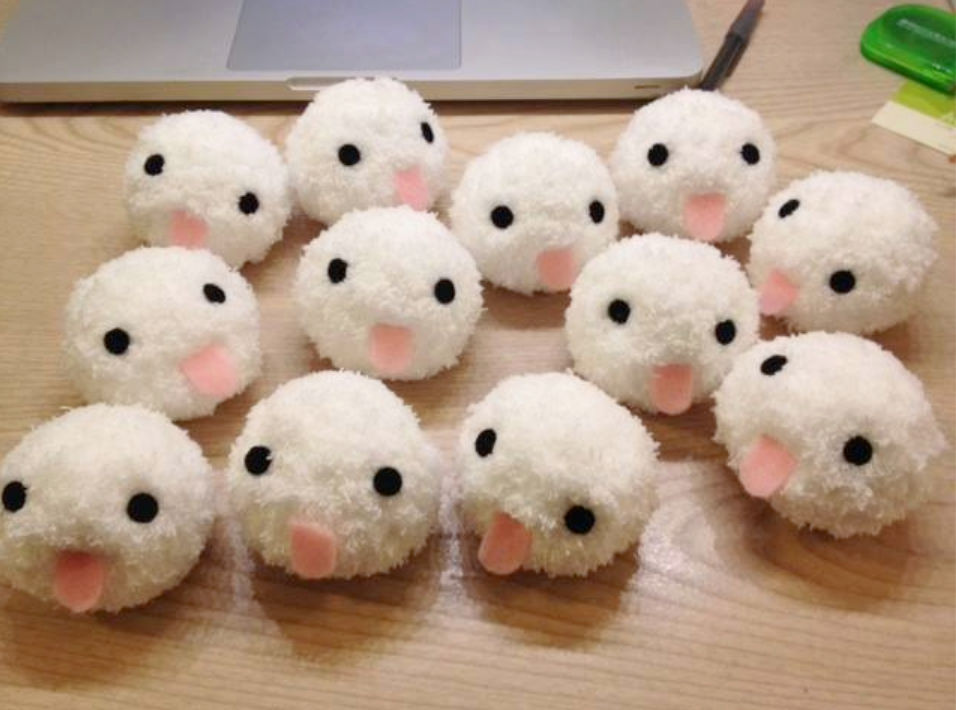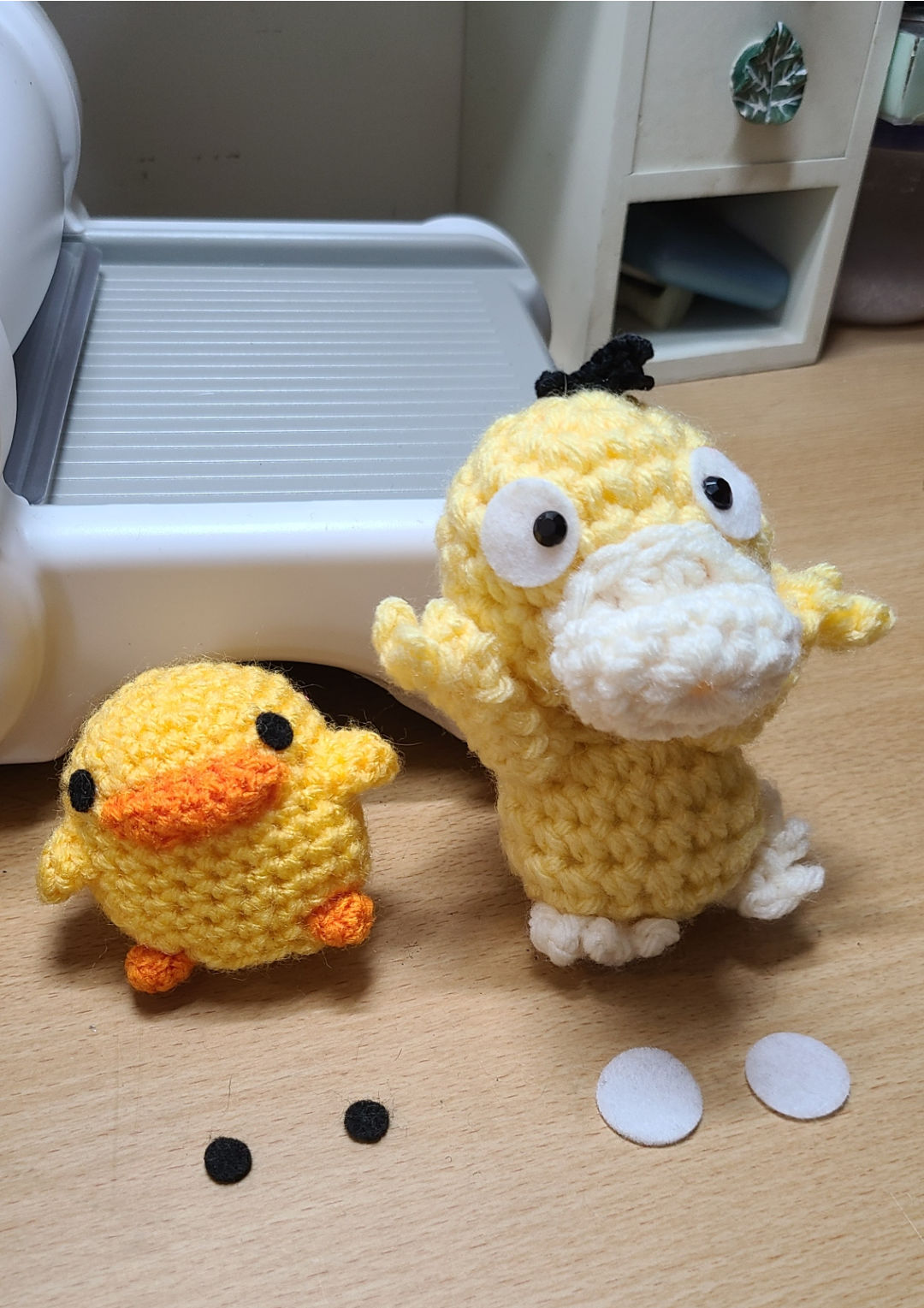 Through all that time, the machine was very durable and still works very well for me. The die-cuts have also held up very well, and I've continued to use the same pieces. It's gone through a lot with me and have helped me birth countless amigurumis! Recently I invested in a second Sizzix Machine, this time the Big Shot. My first one is still great, but the reason I wanted to get a second one is that I wanted to have one in my workplace and one in my home so that I wouldn't have to lug it all the time with me. Although it is very portable, it's still a bit heavy, and so the lighter I can travel, the better for me!
How The Sizzx Big Shot Works
So here's how the Sizzix machine works and how you can use it. The whole concept of the Sizziz die cutter machine is that it works to cut like a presser. You first have the die cut or as Sizzix calls them, Bigz Dies, which has the templates of the shapes you want. The top part is covered in foam but underneath are sharp metal lines for the shapes.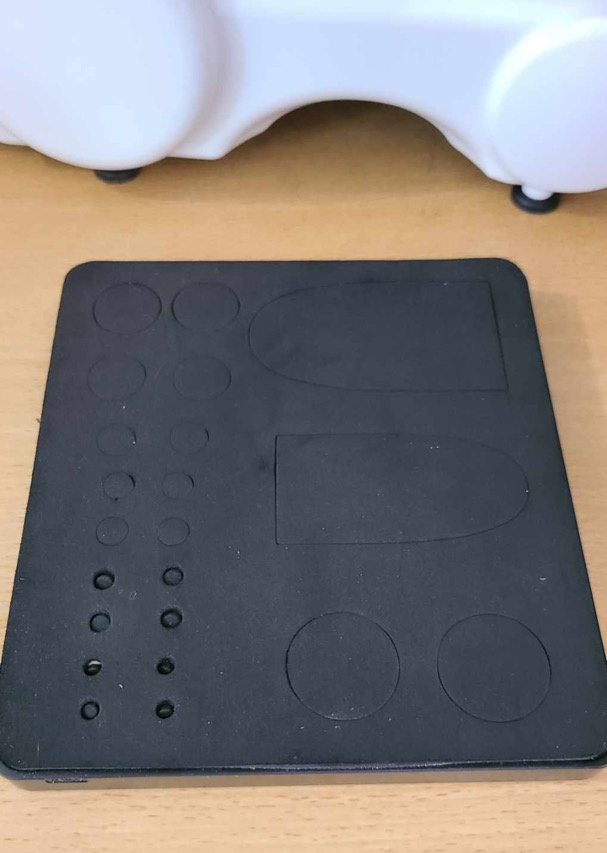 This one is great for amigurumis because it has various circle shape sizes. It's perfect for whatever size eyes you would be looking for!
Next you have cutting pads which are long clear durable plastic boards. Why do you need them? Well, the equivalent I can think of as an analogy is in cooking and when you need to cut things up. Why do you need a cutting board? So that when you cut with a knife on the cutting board, you have something to press against that it's alright to make marks on, and also have the necessary pressure against so that you can cut easily. Well that's a similar concept to how the cutting pads work for the Sizzix.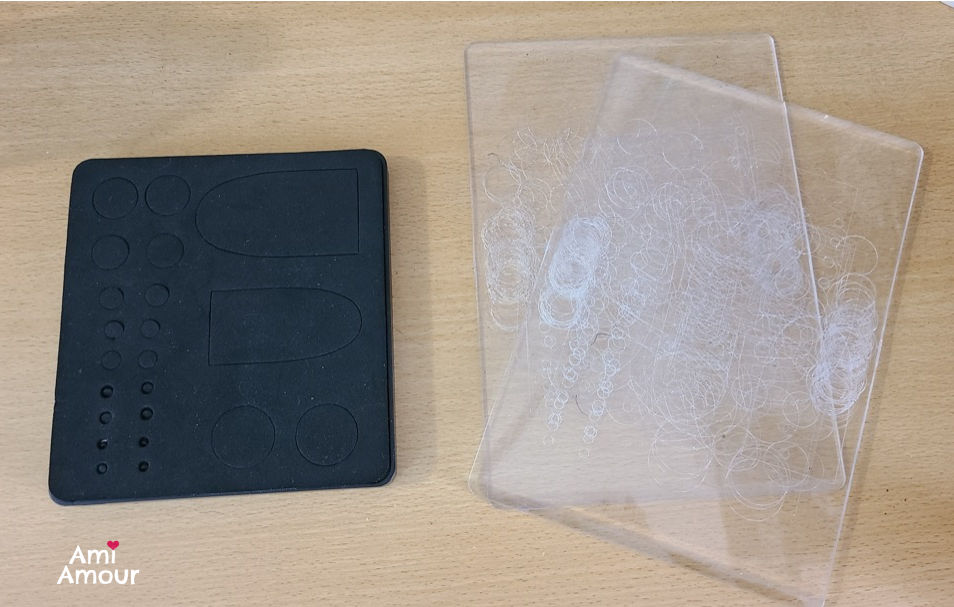 Now you have the Sizzix Big Shot Machine which is like a roller platform. You use the handle to roll things through to cut. You place the first cutting pad on top of the platform. Next, goes the die cut. On top of that you place the felt . Then you place the second cutting pad on top. Think of the cutting pads like the buns of the hamburger. It goes on top and the bottom and sandwiches everything in between. Now with the handle you will turn and it will work like a roller and move everything through the platform. The cutting pads will go underneath the middle section of the Big Shot, where all the parts get pressed down which enables the felt to get cut. Then you take the felt out, and you'll have perfectly cut felt shapes. Easy peasy.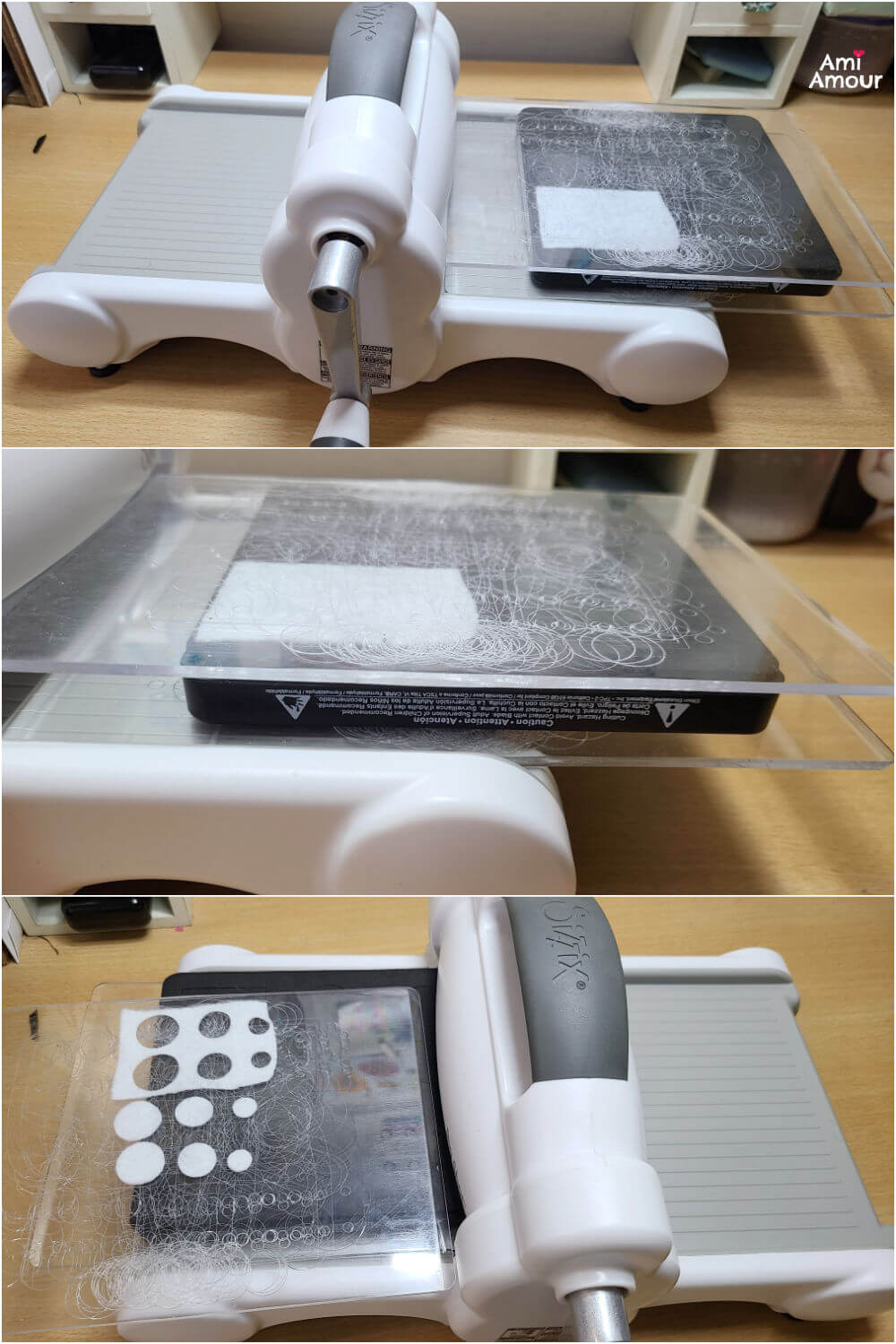 If you would like to see how the Sizzix Big Shot works in action, you can check out my video below. It's very simple to use!
How to Cut Felt with Sizzix Big Shot – Video Demonstration
So for me although the price point of the Sizzix Big Shot can be a bit high, as someone who makes amigurumis and often, it was definitely a worthwhile investment for me. And my hands continue to thank me for saving them from cutting out all that felt by hand!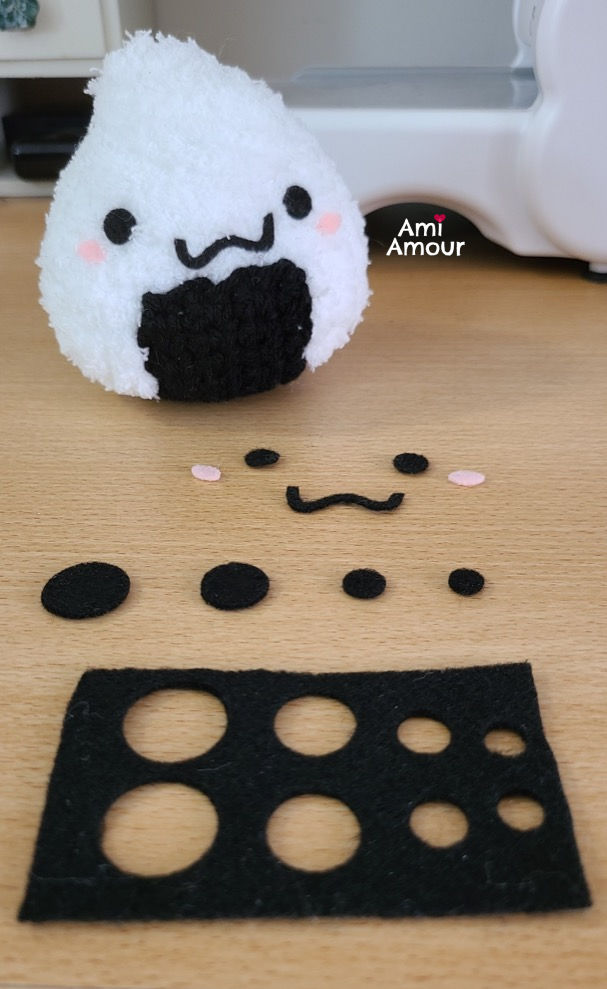 By the way if you wanted to make this Riceball amigurumi, you can check out my Onigiri Amigurumi pattern. The only difference is that I used a very fluffy yarn called Pipsqueak Yarn instead of acrylic.
Also here's some more examples of my amigurumis I've used my Sizzix Machine to cut felt for. It's a lot! As you can see, you can use felt for a variety of different types of faces. Many of them are available as free crochet patterns on my blog as well if you wanted to try your hand at it!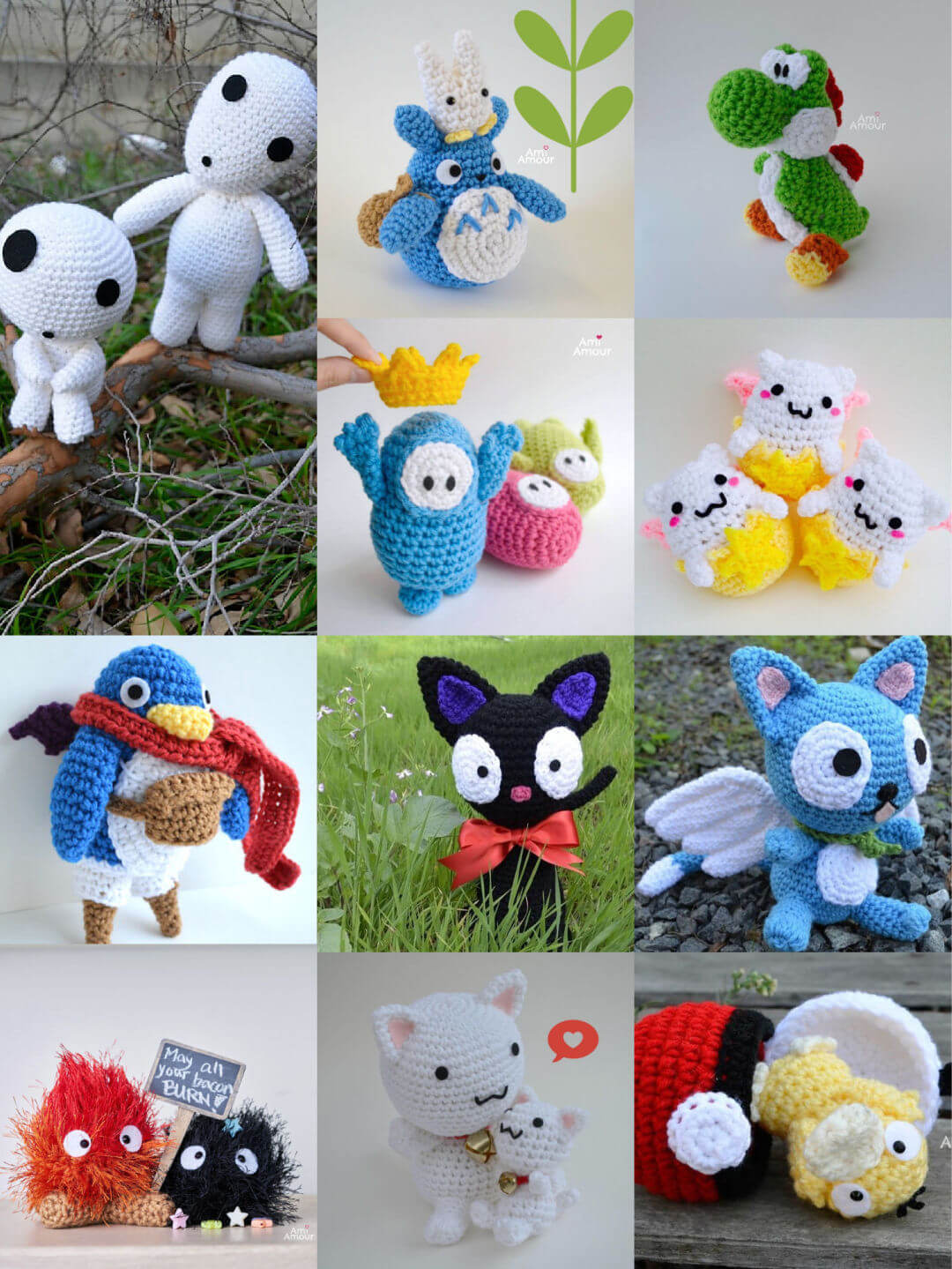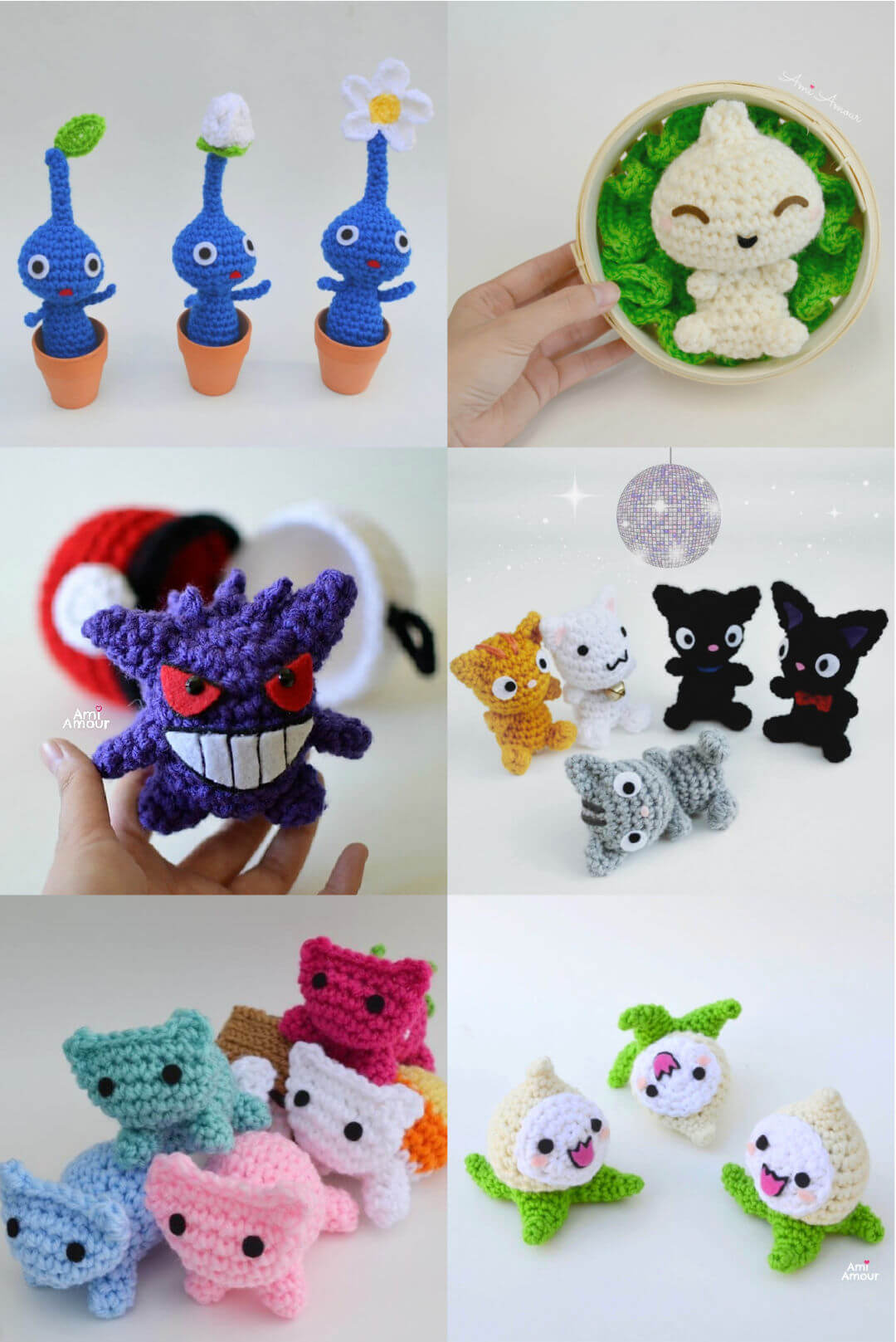 Here's also a list of the following tools and die cuts I find useful for amigurumi details!
1) Sizzix Big Shot – My very first Sizzix die cutting machine was called Big Kick but they seem to have retired that now, so for my second one I purchased the Big Shot and it works exactly the same! It comes with the platform and cutting boards, but you do need to purchase the die cuts that you need separately.
2) Bigz Die #660929 – this was the one I have with the various shape circles. Unfortunately right now it seems to be currently unavailable. So I'll try to find some alternates. You can also try your luck on ebay!
3) Gingerbread Man #2 (Sizzix Originals) – I love to use this for the oval eyes and also smiles (as seen in my video).
4) Sizzix Bigz Die-Cute Ghost by Olivia Rose
These would also work great for oval eyes and cheeks.
5) Bigz Die 1 inch Circles
You'll get 17 one inch circles cut all in one go!
6) Fabri-tac Glue – This is the glue I like to attach my felt shapes to my amigurumi.
Or if you're looking for a certain shape, just take a look at the Sizzix Collection of Dies here.
Hope you enjoyed learning about one tool I like to use with my amigurumis. Of course it's not a necessary tool. There are always lots of different ways to go about creating something. I think that's the beauty of handmade. For eyes, you can always also use safety eyes, or they also have precut felt circles you can buy online as well. But if you're looking for a way to mass cut felt cleanly and quickly, the Sizzix Big Shot Machine is a great tool to have in your arsenal! Not to mention you can also use it for other crafts like card making, scrapbooking, or quilting too if you like.