This Winter Chunky Hat Crochet pattern is the perfect antidote to a winter's chill.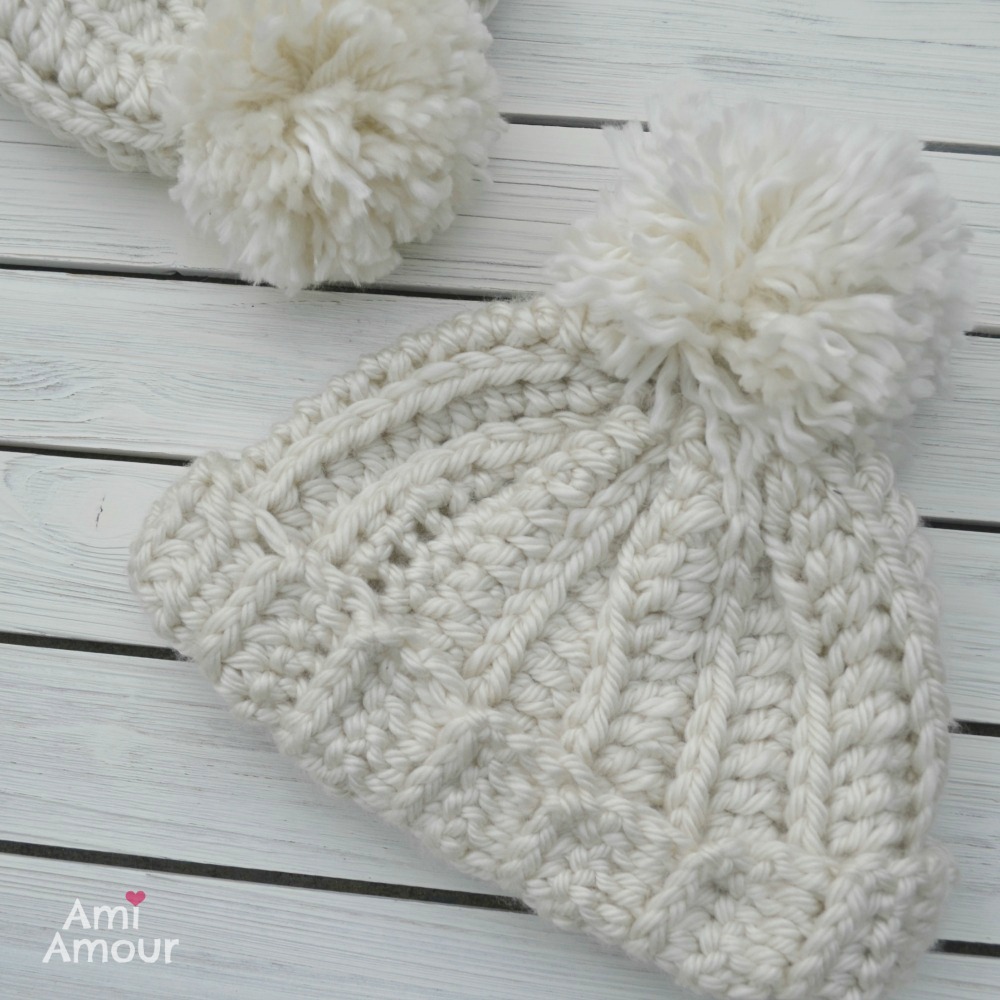 I really love the look of Crochet Chunky Hats. Maybe part of the reason is because they work up so quickly (that's always nice!), but to me they just evoke a lot of fun and make such a great fashion statement. Living in southern California, I really don't get much chance to wear hats too often, but for this hat I will find an excuse to wear it!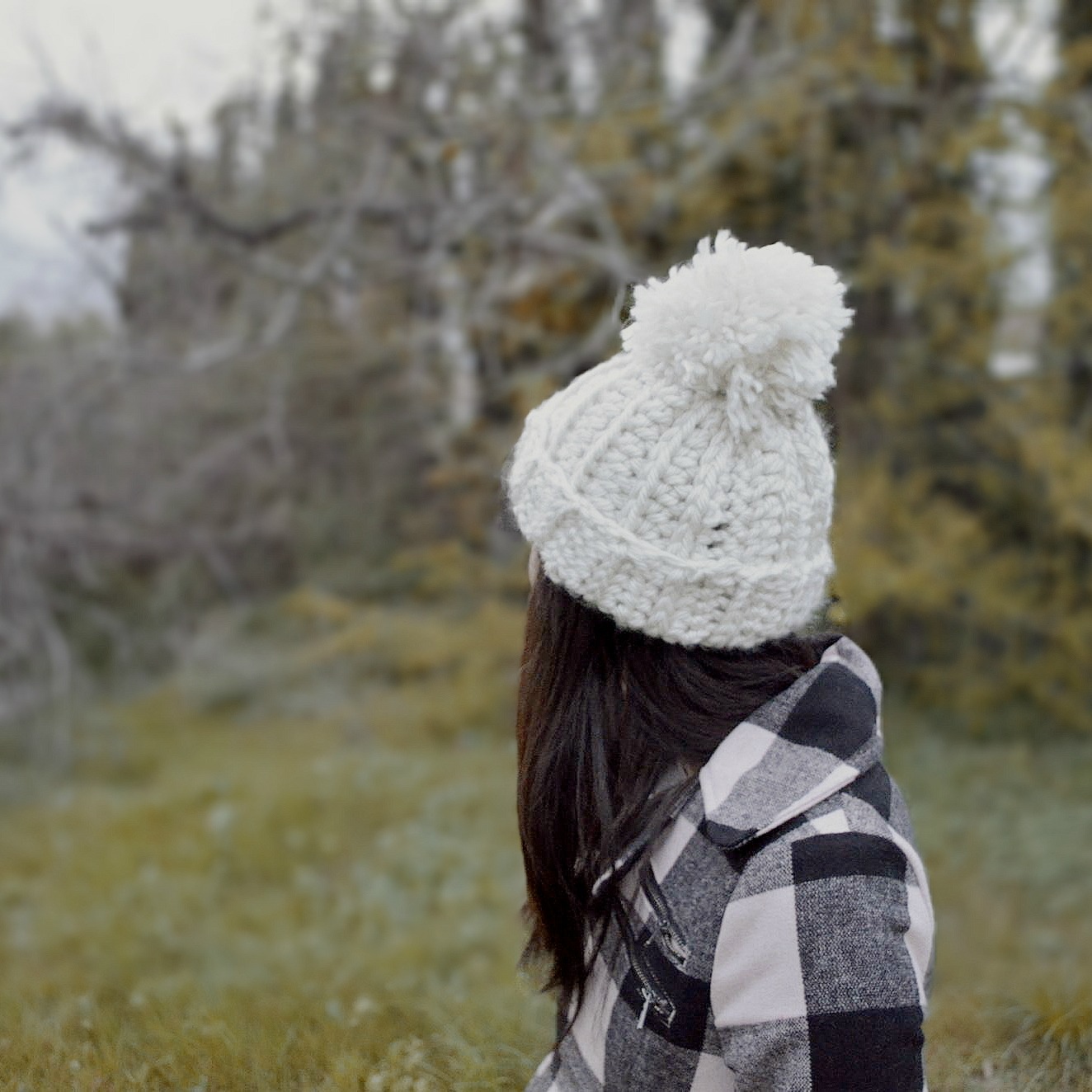 My first inspiration for this hat was actually the snowboarder, Chloe Kim (another SoCal Girl!). Seeing her win the gold medal and wearing a gorgeous knit chunky hat really made quite an impression on me and I've been really wanting to create a hat like that for myself. Just the look of a white hat against the white snow makes for such a classic winter moment!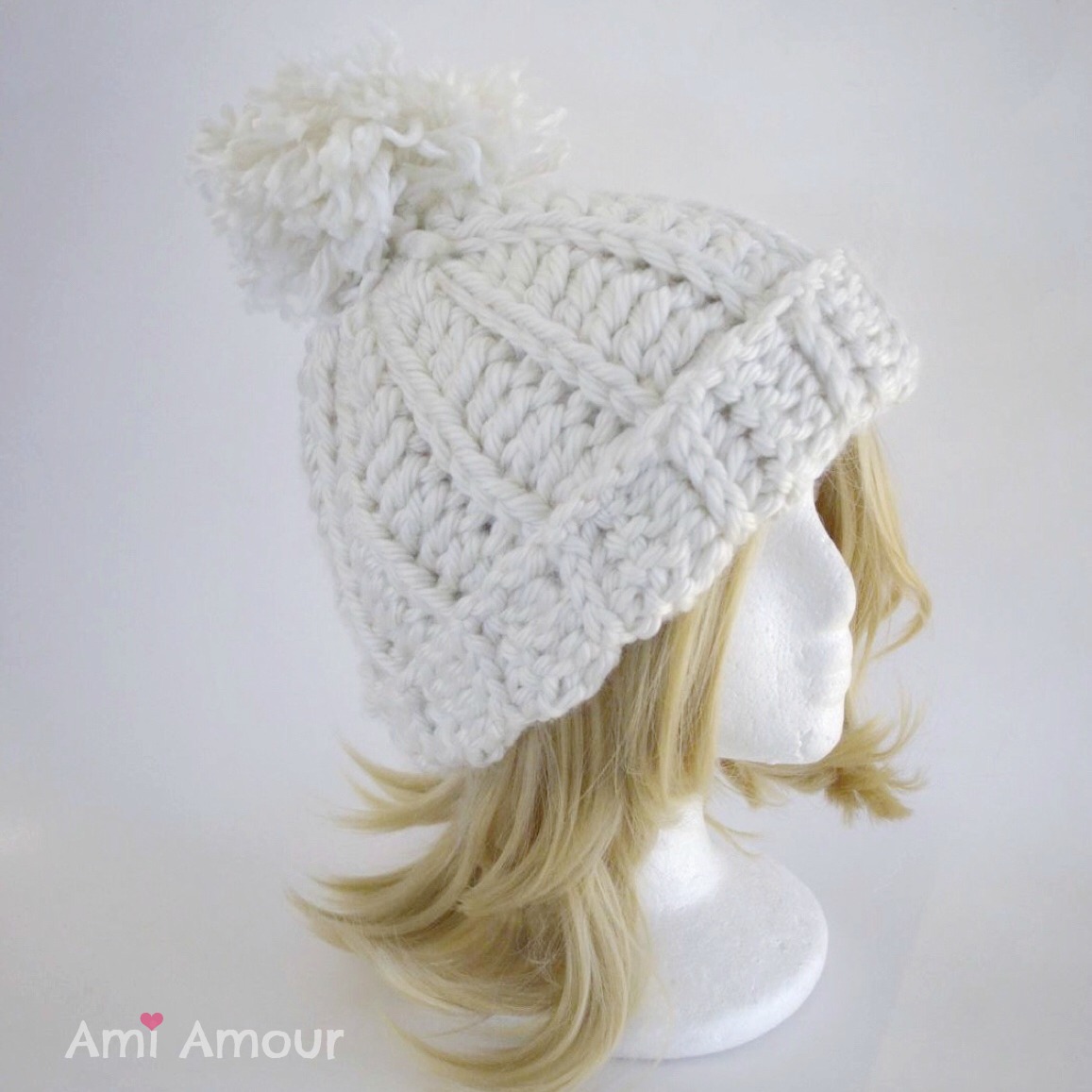 I named this hat "Whenever Winter" because firstly, whenever it's winter, I'll be taking this hat out to wear as a staple! And secondly, although winter here may be ending soon, I figure in our global society, it is pretty much winter somewhere on this earth of ours and someone, somewhere, wherever or whenever, will be able to put this pattern and hat to good use!
This hat uses 3 different crochet techniques, which includes foundation single crochet, modified slst2tog, and double crochet in the third loop. It seems like a lot, but they're all very easy crochet skills to pick up. I have step by step photo tutorials so that's it's easy to follow and I've even created a video crochet tutorial!
Please enjoy the pattern and video below!
*Disclosure: This post contains affiliate links. This means I may receive a small commission if you decide to purchase anything by clicking on one of these links. There is no extra cost to you and it helps me to keep creating free content and patterns for you guys on this blog. Thank you for your support!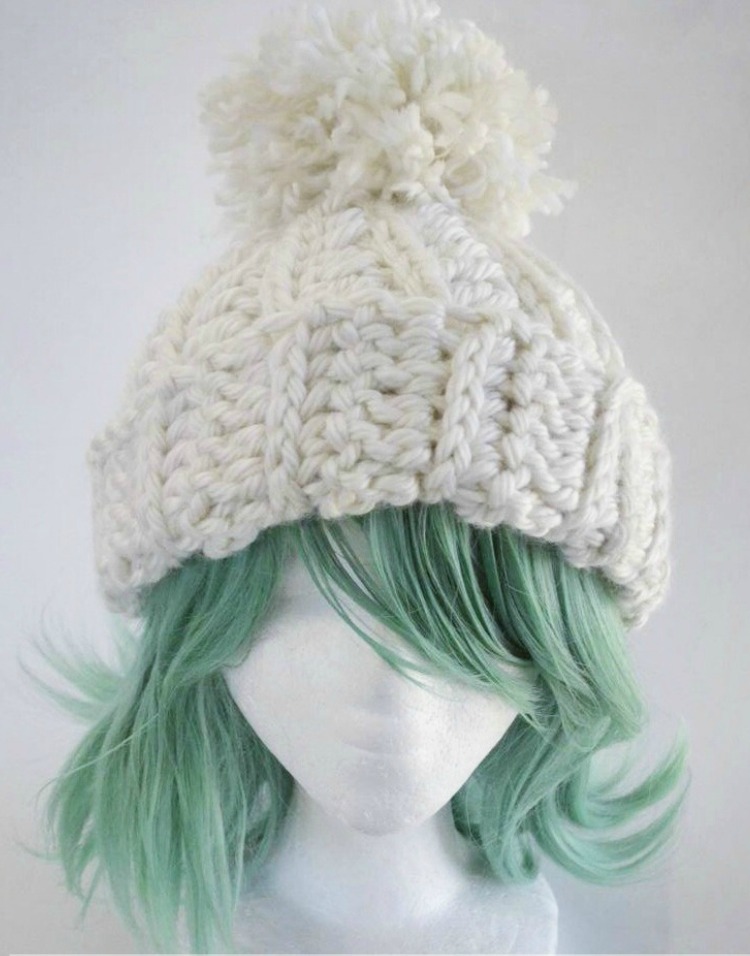 Whenever Winter Chunky Hat Crochet Pattern
SKILL LEVEL: Easy/Intermediate
CROCHET HOOK:
Size 10.0mm hook
YARN:
Lion Brand Hometown USA – 2 skeins of Houston Creme
Super Bulky Yarn – Acrylic
NOTIONS:
Large Yarn Needle
Scissors
ABBREVIATIONS:
ch                 chain
Fsc              foundation single crochet
dc                double crochet
sc                 single crochet
slst2tog     slip stitch 2 together
st                  stitch
Row 1:      21 Fsc (or you can also ch 22, sc in next 21 st) – 21 sc.
Photo Tutorial below after pattern.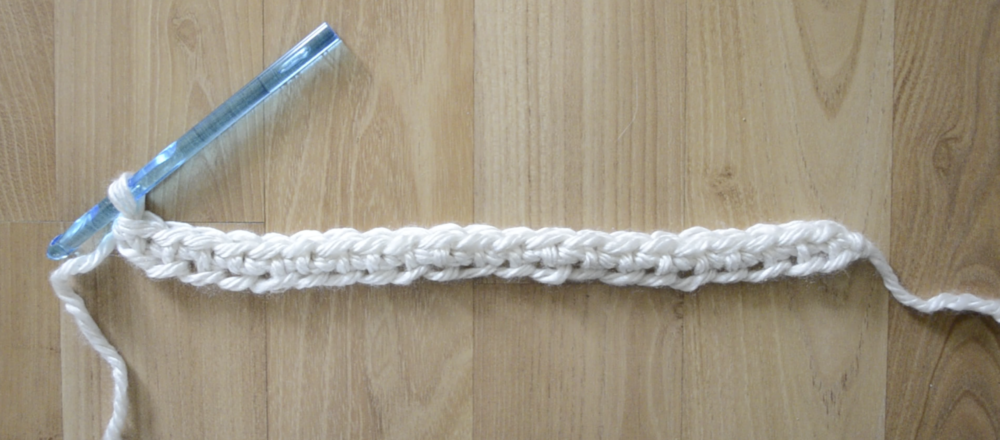 Row 2:      Ch 2, slst2tog, modified slst2tog across – 21 sl st.
Note: Modified slst2tog is worked into the same stitch you have just worked. (You gather 2 sl st into 1 st but because you're working it from the previously worked st, no decrease occurs)
Photo Tutorial also below after pattern.

Row 3:      Ch 3, in 5th st from hook, dc in third loop, and continue to dc into third loop across – 21 dc.
Notes: Third loop is located behind both the front and back loops.
Ch 3 counts as 1 dc.
Now check your gauge: It should approximately be about 11 inches across. If shorter, you can begin Row 1 with more than 21 sc. If longer, you make less than 21 sc for the first row.
Rows 4-25:      Repeat rows 2 and 3. (Or keep repeating the set of rows until you reach the desired length of 21 in.)
Do not fasten off.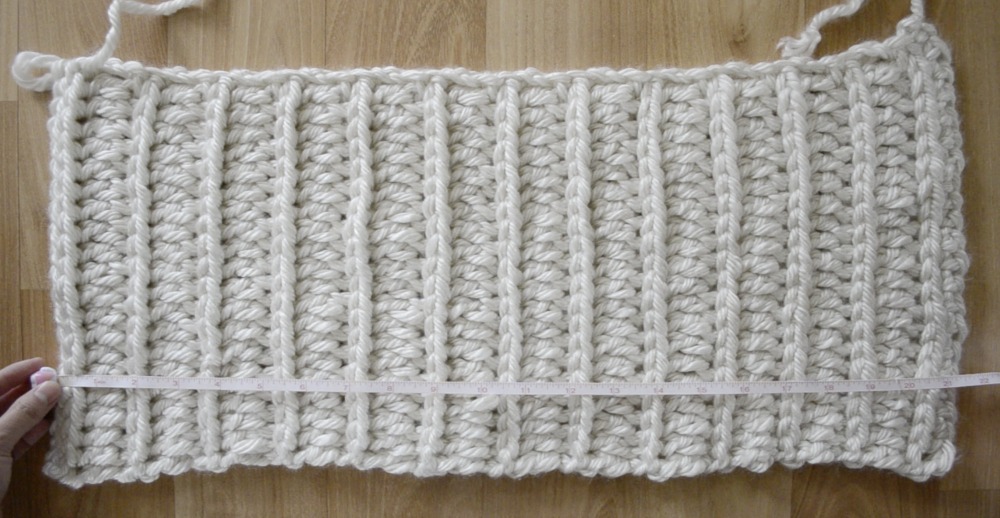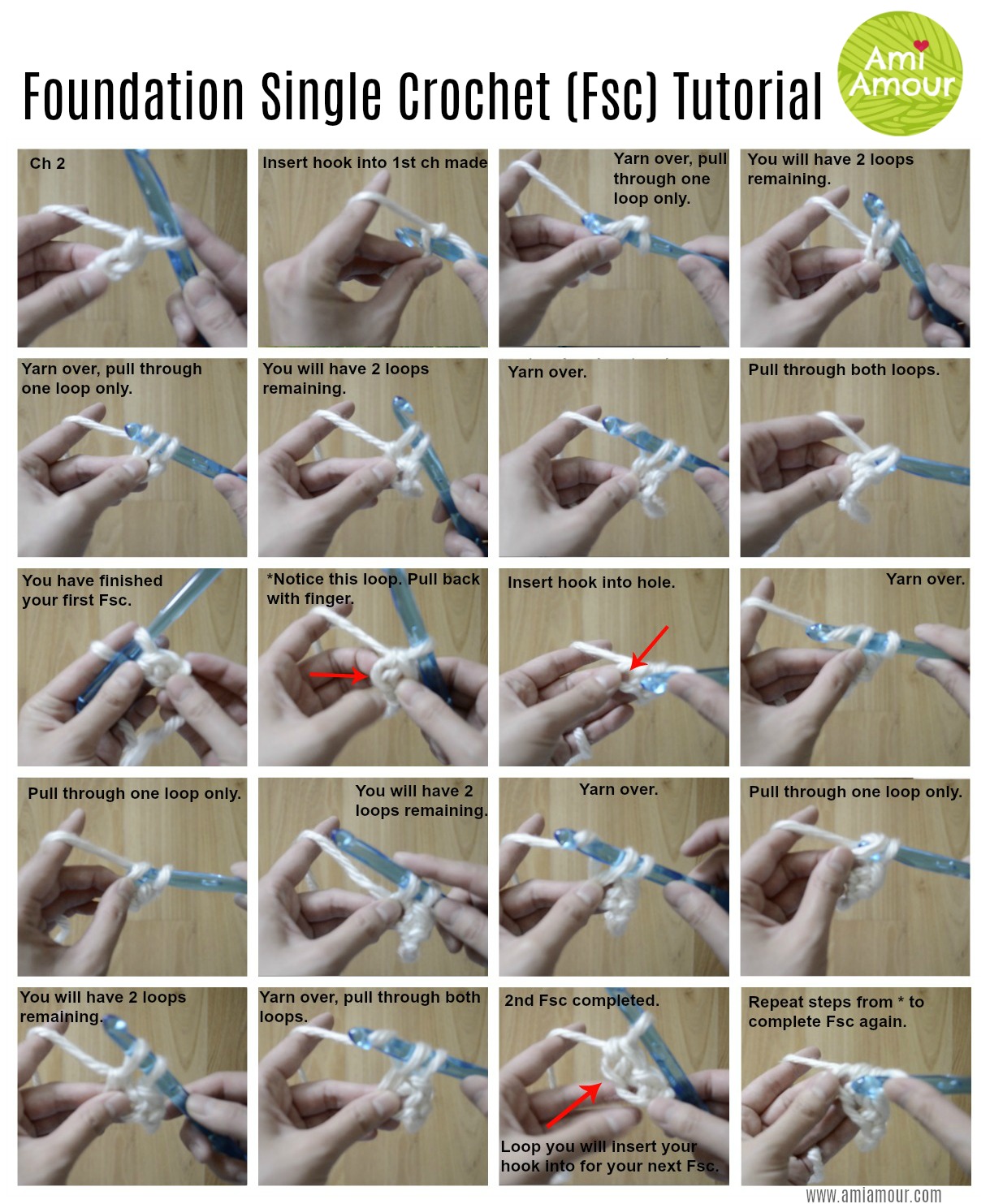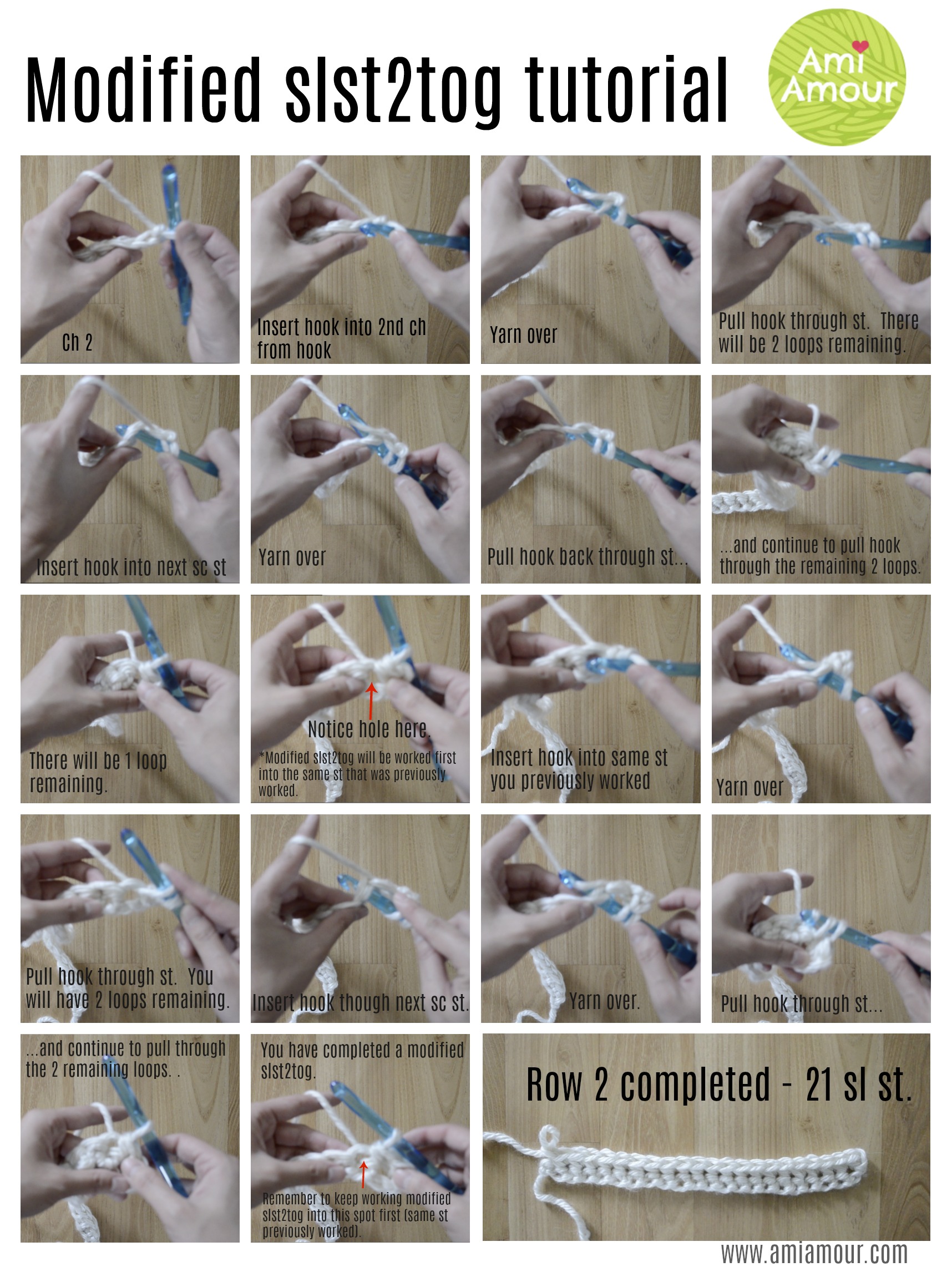 Assembly:
1. Fold in half. Close seam closed with 21 sc across.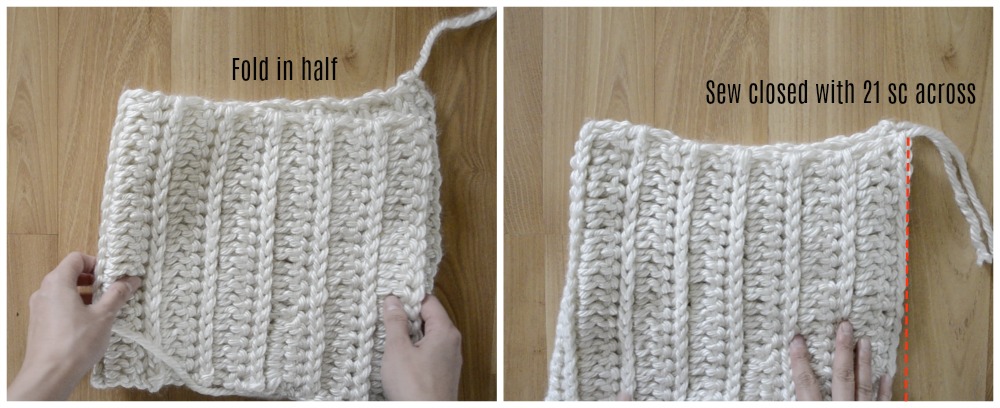 2. Use a long thread to create a running stitch across the top of the fabric. Pull in the ends like a drawstring to close the top of the hat. Sew closed and hide ends.


3. Create a large Pom Pom about 5 inches wide. Sew to top of hat.
4. Fold brim over. Your Whenever Winter Chunky Crochet Hat is ready to go!
May you be warm and cozy and I hope it helps ward away the Winter Chill!
Happy Crocheting!
I'd love to see your finished hat! Be sure to tag me in Instagram or Facebook!
Save this to your Pinterest Board!