Well it's been awhile since I've updated– a horrible habit that I must try and fix.  I've done so many things that I don't even know where to update and it's a bit overwhelming, but I thought it'd be fun to show the past Pokemon amigurumis I've crocheted (some recent, some old).
First up, the Pokemon I was most proud of – Totodile plush.  I love his colors and he totally reminds me of a dinosaur somehow although he's supposed to be more crocodile.  The most difficult construction was it's mouth.  But I'm glad I managed to pull off the open mouthed look.  I'm tempted to create one for myself.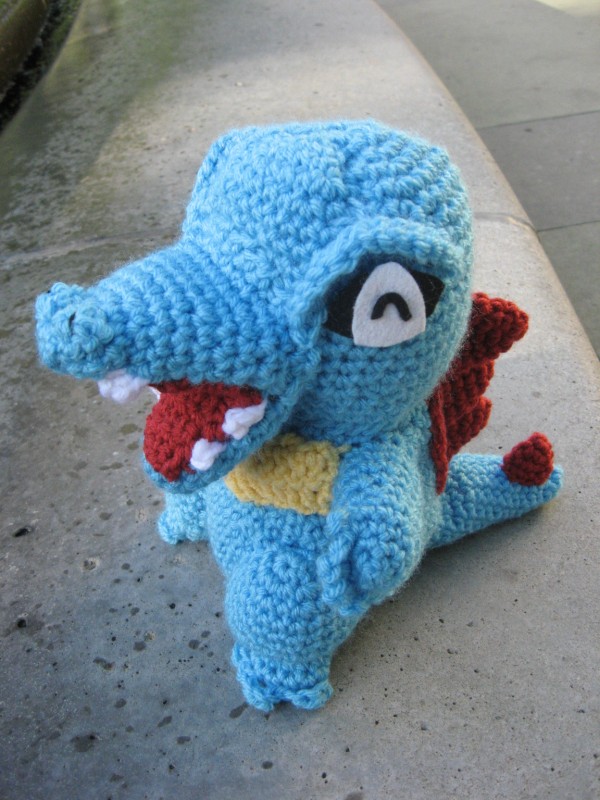 Having fun at the Pond.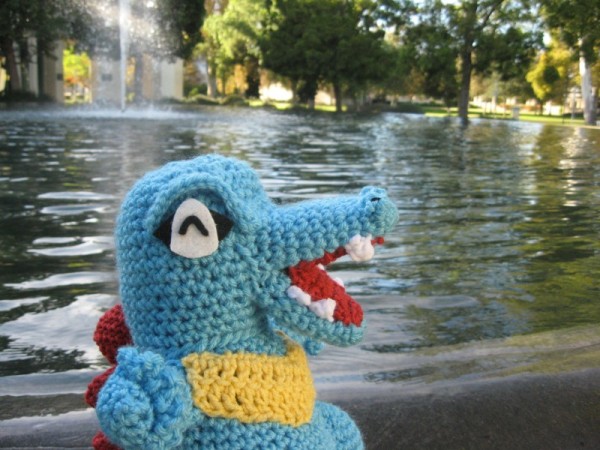 So you can see him in proportion to a human.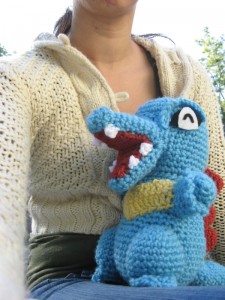 Next up we have, Dratini crochet plush, whom I did a commission for the lovely Yumehi.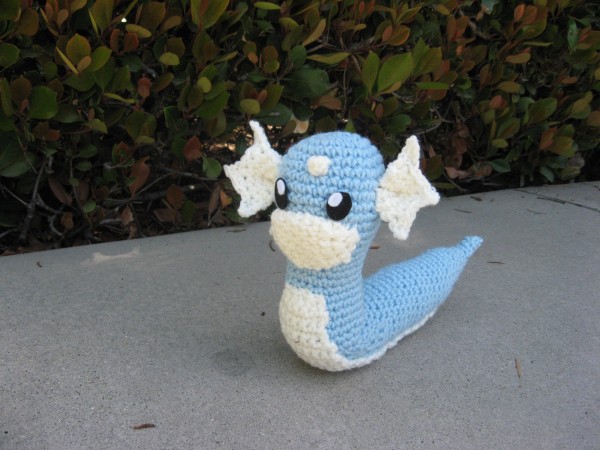 Side profile of Dratini: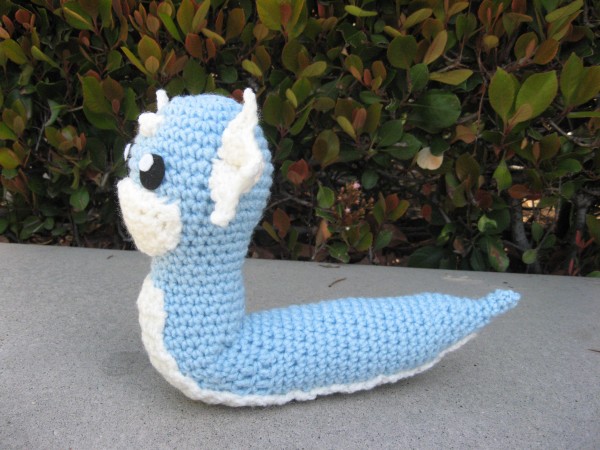 She later commissioned me to do Dragonair which I actually loved more.  Dragonair is so elegant and I hoped to try and capture that same sleekness.  She reminds me of a dragon/serpent.  I need to get a shot of Dragonair and Dratini together so we can see the maternal instincts in action.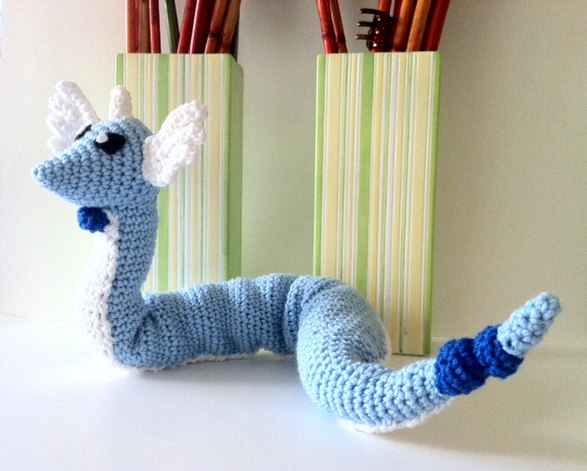 Close-up of her face: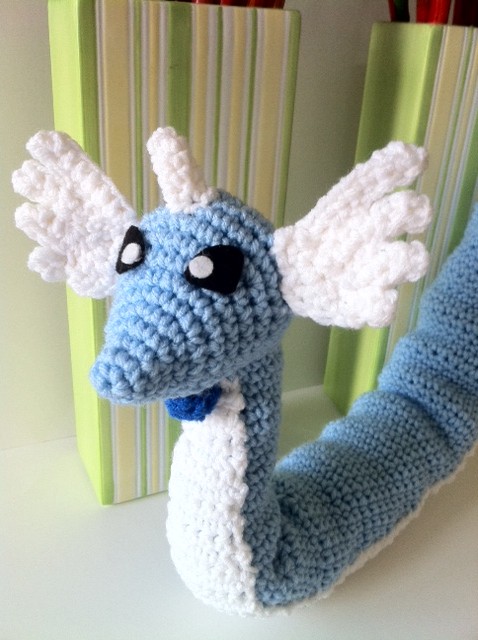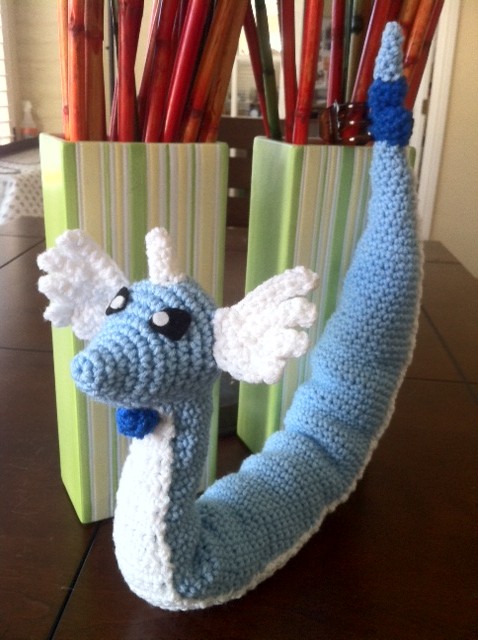 Here's Marill plush which some of you guys might have seen already as he's available for purchase in my shop.  I love his tail!  Hey, I'm noticing a trend here with all the blue colors.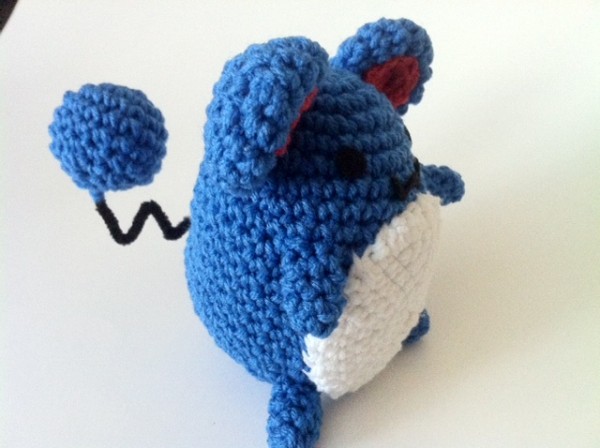 And finally something to break the blue trend, here's the Combee plush.  She's like a little honeycomb bee flying around.  The expressions on the faces are just too cute.  This plush's difficulty was getting the structure of the hexagon shape.  But it was fun to do and I got to do something new.  Colors like these make me happy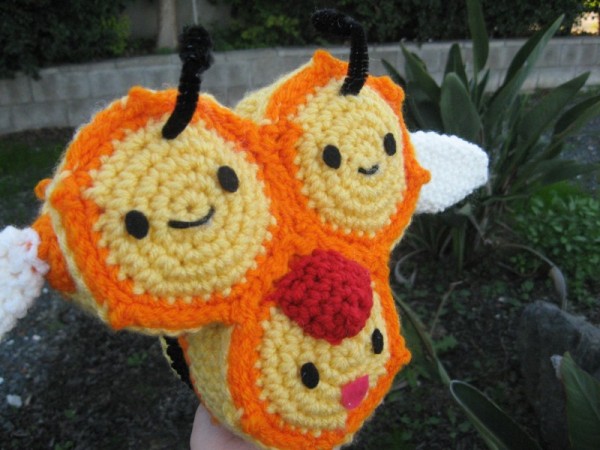 Back of Combee: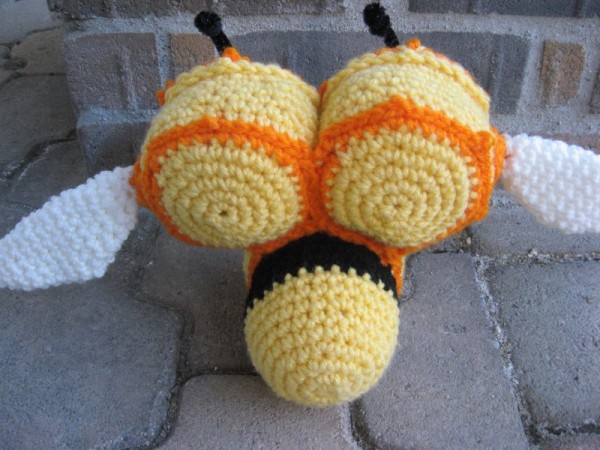 Our Pokemon Friends together along with the Adipose from Doctor Who.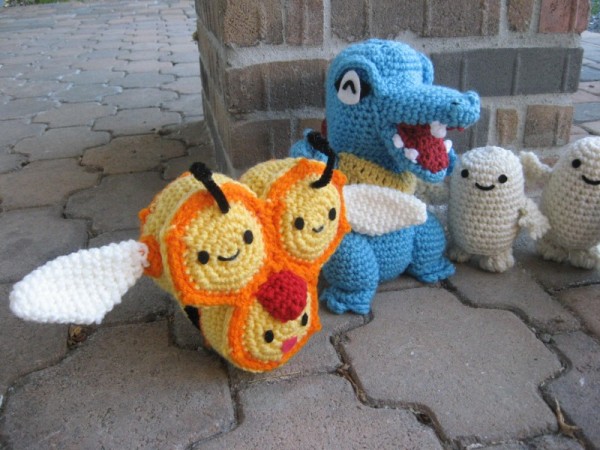 And finally we wouldn't be Pokemon complete without a Pokeball to capture all these lovely critters.  And note to self: I really need to write out the pattern for the Pokeball.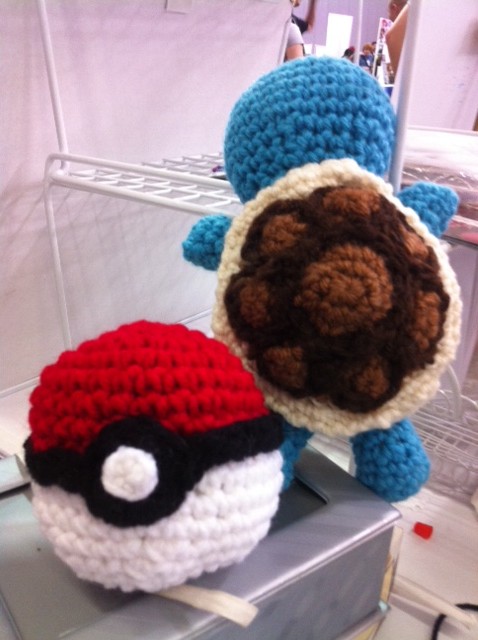 This episode of Pokemon has been brought to you by Ami Amour!  I hope you enjoyed!